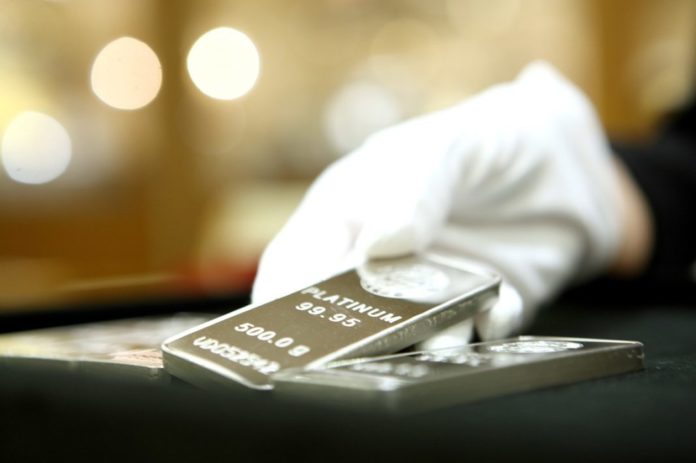 Written by: EV
Regulators have recently fined six major banks, including Citigroup (C.N) and UBS (UBSN.VX), a total of $4.3 billion for failing to prevent traders from manipulating benchmarks in the foreign exchange market. HSBC (HSBA.L), Royal Bank of Scotland (RBS.L), JP Morgan (JPM.N) and Bank of America (BAC.N) also face penalties resulting from the inquiry, and dozens of traders have been fired or suspended.
Switzerland's financial regulator (FINMA) has found "serious misconduct" and a "clear attempt to manipulate precious metals benchmarks" by UBS employees in precious metal trade, mostly silver. In a report from Reuters:
"Swiss regulator FINMA said on Wednesday that it found a 'clear attempt' to manipulate precious metals benchmarks during its investigation into precious metals and foreign exchange trading at UBS…"
Commodity analyst Dimitri Speck has combined minute-by-minute data from 1993 through 2012 in his book, "The Golden Cartel". It shows how gold prices move on an average day (see charts). The spot price of gold is seen to drop sharply around the London evening (10 a.m. New York time). A similar drop appears around the London morning fixing as well. These same declines can be seen in silver prices from 1998 through 2012.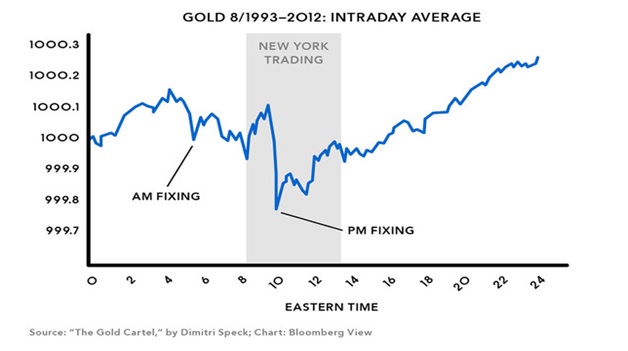 There were no other comparable price changes at any other time a day for both commodities. This sort of pattern is consistent with manipulation, and it was apparent in both markets.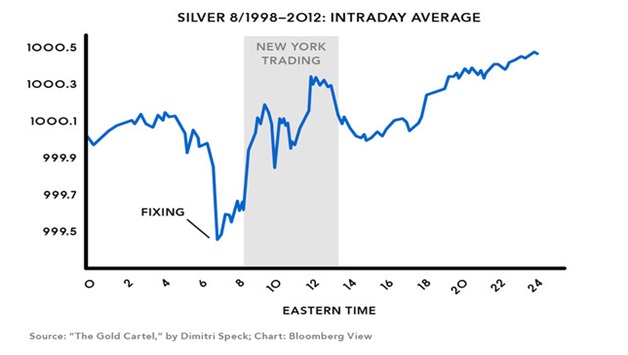 A number of other markets have been manipulated as well, including Derivatives—in particular credit default swaps (CDS)—which were one of the main causes of the 2008 financial crisis. Congress has never fixed the problem, and has in fact made it worse. Reuters reported in September:
A Manhattan federal judge said on Thursday that investors may pursue a lawsuit accusing 12 major banks of violating antitrust law by fixing prices and restraining competition in the roughly $21 trillion market for credit default swaps.
"The complaint provides a chronology of behavior that would probably not result from chance, coincidence, independent responses to common stimuli, or mere interdependence," [Judge] Cote said.
The defendants include Bank of America Corp, Barclays Plc, BNP Paribas SA, Citigroup Inc , Credit Suisse Group AG, Deutsche Bank AG , Goldman Sachs Group Inc, HSBC Holdings Plc , JPMorgan Chase & Co, Morgan Stanley, Royal Bank of Scotland Group Plc and UBS AG.
Other defendants are the International Swaps and Derivatives Association and Markit Ltd, which provides credit derivative pricing services.
U.S. and European regulators have probed potential anticompetitive activity in CDS. In July 2013, the European Commission accused many of the defendants of colluding to block new CDS exchanges from entering the market.
"The financial crisis hardly explains the alleged secret meetings and coordinated actions," the judge wrote. "Nor does it explain why ISDA and Markit simultaneously reversed course."
This means the banks are continuing to fix prices for CDS in secret. They've "torpedoed" the more open and transparent CDS exchanges that Congress mandated.
In addition to this, interest rates are being manipulated, as well as energy prices, oil prices, and commodities. In fact it seems everything can be manipulate through high-frequency trading. In the end, experts say the only way banks will stop manipulating markets is if their executives are all thrown in jail for fraud. This system is rigged to allow the big banks to commit continuous, and massive, fraud. They pay small fines that are merely considered the "cost of doing business".
Nobel prize winning economist Joseph Stiglitz noted:
"The system is set so that even if you're caught, the penalty is just a small number relative to what you walk home with. The fine is just a cost of doing business. It's like a parking fine. Sometimes you make a decision to park knowing that you might get a fine because going around the corner to the parking lot takes you too much time."
In related news, a suit has been filed in the Manhattan Federal Court by the Jewelers, Modern Settings, who allege the prices of platinum and palladium have been manipulated for eight years. The charges have been brought against Goldman Sachs, HSBC Holdings, BASF SE, and Standard Bank Group and HSBC.
The plaintiffs have accused the four banks of engaging in conspiracy since 2007 by fixing the prices of platinum and palladium and the prices of futures and options tied with those fixings. The manipulations have apparently cost purchasers millions of dollars.
The banks had been using inside information to rig the twice-daily platinum and palladium fixings, and they shared clients' confidential information including sales and purchase data. They misused the information to manipulate client purchases and sale orders to profit from slight movements in the price of platinum group metals. Modern Setting claim they also violated US antitrust and commodities laws by illegally sharing customer data which enable the banks to undertake a "front-running" price manipulation with the help of fabricating "spoof" orders.
"This unlawful behavior allowed defendants to reap substantial profits, while non-insiders, which include plaintiffs and members of the class, were injured," Modern Settings' lawyers stated.
_______________________________________________________________________________________
Sources:
Australian News. Nov 26, 2014. (http://www.australiannews.net/index.php/sid/227996195)
Washington Blog. Nov 12, 2014. (http://www.washingtonsblog.com/2014/11/banks-big-busted-massively-manipulating-foreign-exchange-precious-metal-markets.html)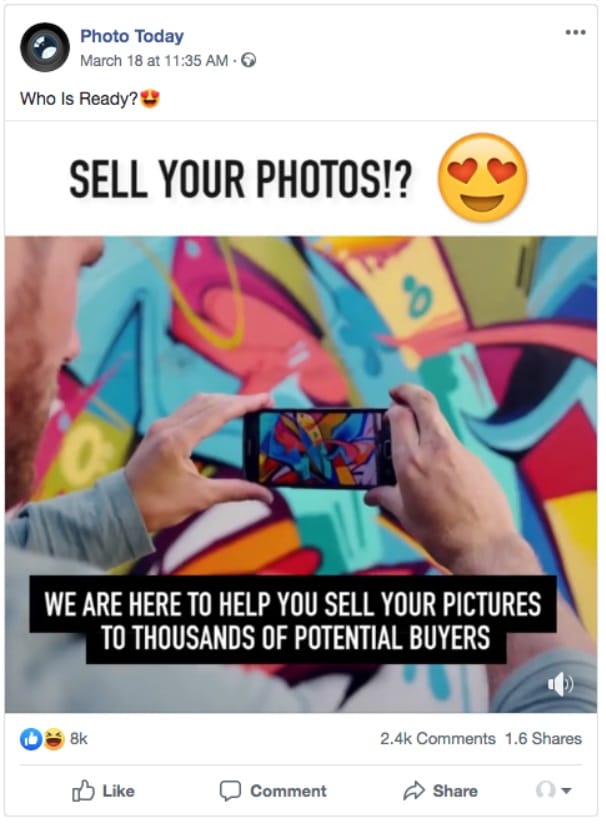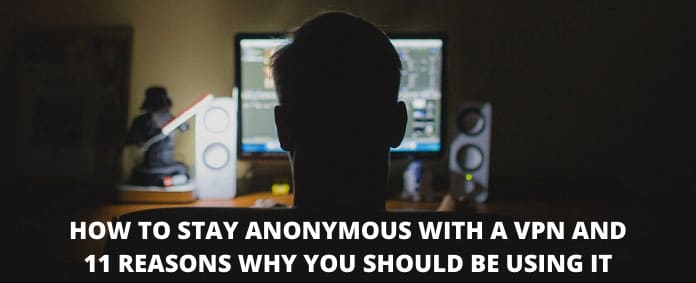 Get Your Anonymous T-Shirt / Sweatshirt / Hoodie / Tanktop, Smartphone or Tablet Cover or Mug In Our
Spreadshirt Shop
!
Click Here