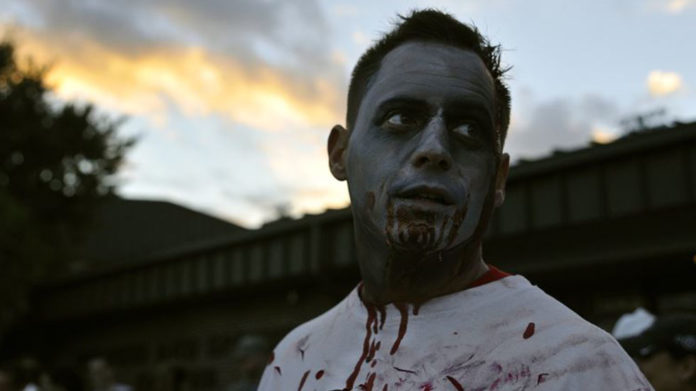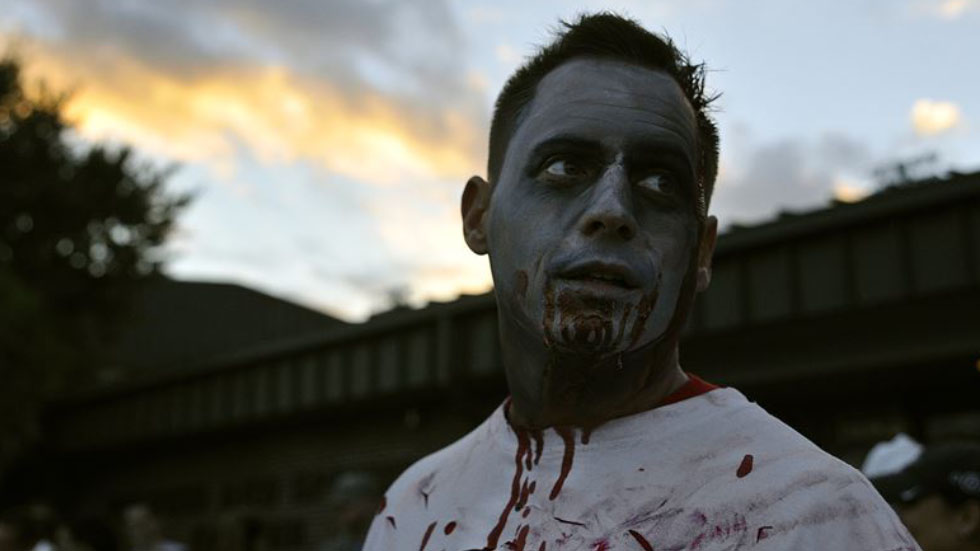 Amidst all the anxiety-inducing developments of the last years comes a grisly report that a man in India started chasing after a woman and viciously killing her by biting her throat.
The horrific slaying took place in the Indian state of Tamil Nadu on Friday when the man, who is in his 30s, ran out of his home naked and violently attacked the throat of a 90-year-old woman who was sleeping outside her house, Times of India reports.
The man, a textile trader, had been isolating because he had recently returned from Sri Lanka; the Indian newspaper also reported that he was "mentally disturbed."
When neighbors heard the fracas they hurried to the aid of the woman and subdued her crazed assailant. The nonagenarian victim was rushed to a local hospital but tragically she died from her injuries.
The ghastly homicide compounded the fears of some social media users in India who wondered if it was a sign of an impending "zombie apocalypse."
What. The. Fuck.
34yo TN man in home quarantine runs out naked, bites old woman to death.

Guess where he bit? Her throat!
Zombies are here? https://t.co/RjjFa2wiNq

— Muskaan 🙂 (@KameeniChhori) March 28, 2020
This is 4th day.. Ppl becoming crazy.. Imagine what happens by 21 days.. Coming week may see rise of abnormality then slowly by last day.. Ppl will normal, cool and changed.
All across d world.
Greed, lust, aggression will subside as they just escaped from death.

— SHARP SHOOTER (@johnygorkha) March 28, 2020
Kaliyug – this is the end.

— Pinky_Chatterjee (@sharmistha2405) March 28, 2020
India's Prime Minister Narendra Modi placed the country's 1.3 billion people on lockdown on 23 March.
US coronavirus death toll exceeds 3,000, doubling in just 3 days, as Trump mulls 'tougher' quarantines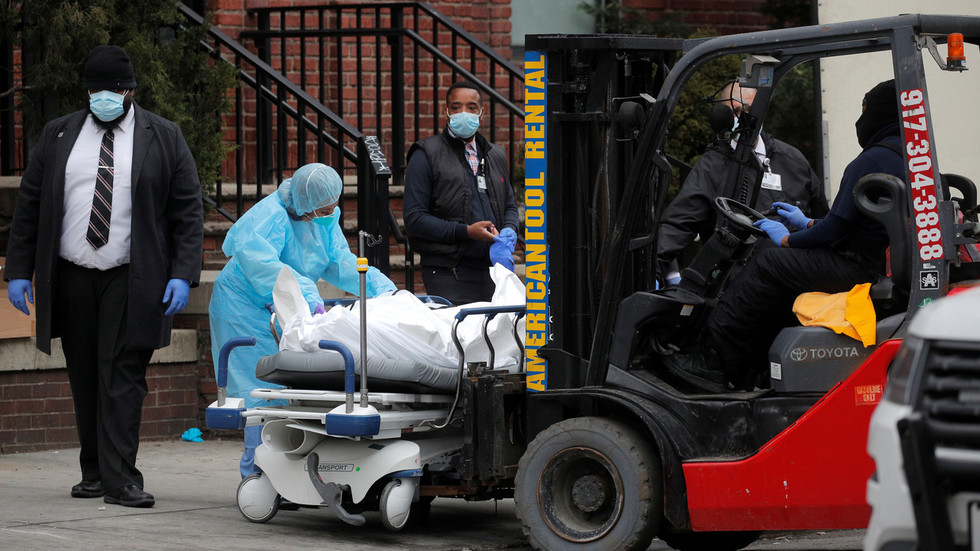 The lethal coronavirus has killed more than 3,000 Americans, data collected by Johns Hopkins University shows, with the US death toll doubling in a period of only three days as all 50 states scramble to cope with outbreaks.
Tallying more than 163,000 cases in the US, the Johns Hopkins Covid-19 tracker put the country at 3,008 fatalities late on Monday evening, nearly half of them from New York, which has quickly become the nation's major viral hotspot.
The dark landmark was achieved as authorities in Arizona and Kentucky joined dozens of other states and cities with lockdown measures, with Arizona Governor Doug Ducey imposing a sweeping stay-at-home order, and Kentucky Governor Andy Beshear signing an executive order urging residents to not leave the state. Some 250 million Americans currently face similar travel restrictions across 30 states, or about 75 percent of the entire US population.
After repeatedly suggesting federal social distancing guidelines designed to limit the spread of the virus could be relaxed by Easter, President Donald Trump reversed course on Monday, telling reporters the measures would have to be "toughened up" at least until the end of April and that Americans could expect "challenging times" over the next month.
The guidelines will be very much as they are, maybe even toughened up a little bit.
Anthony Fauci, a senior member of the White House Covid-19 task force and head of the National Institute of Allergy and Infectious Diseases, said the virus could continue to pose problems even into the fall – warning of a possible second outbreak – but added that the country would be better equipped to respond at that point.
Containment efforts have focused on New York as of late, where nearly half of the country's confirmed cases have been reported, with the Navy, Army and National Guard working to take pressure off the state's crowded hospitals and morgues. New Jersey, California and Michigan have also become major hotspots, each reporting in excess of 5,000 infections.
Worldwide, the virus has sickened over 784,000 people and killed more than 37,600, largely concentrated in the US, Italy, Spain and China – though the majority of patients in the latter country have since recovered. The global disease toll has climbed rapidly in recent days, seeing tens of thousands of new cases and thousands of fatalities each day.