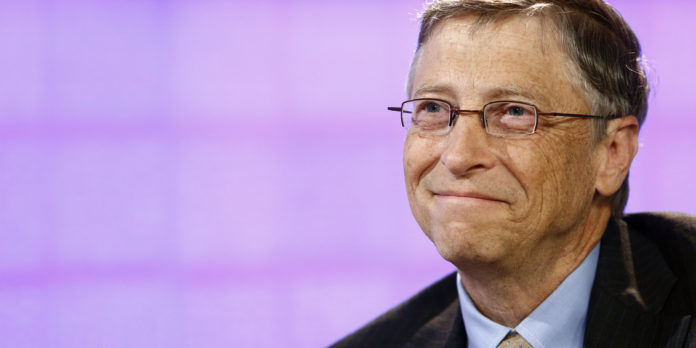 When it comes to the chilling catastrophes that could befall humankind, Bill Gates isn't worried about a life-ending asteroid, volcanic explosion, or potential nuclear attacks. He discussed in one interview, that there is one prospect he finds alarming: a pervasive infectious disease with the ability to wipe out millions on a global scale.
"I rate the chance of a nuclear war in my lifetime as being fairly low," said Gates in a recent video interview with Ezra Klein. "I rate the chance of a widespread epidemic far worse than Ebola in my lifetime is well over 50 percent".
In a world now accustomed to the fast pace of globalization, travel is a commodity that has never been easier. Our increasingly connected world is now witness to the shrinking of time, where a single person can travel across the globe with an efficiency not witnessed even thirty years ago. The ability to explore our connected world is the concern that Gates concentrates on. With these global ties comes the risk of the next serious disease spreading quicker than any other epidemic in history. The Spanish flu, which killed an estimated 65 million people in the twelve month period from 1918 to 1919, could happen again today. According to a disease modeling group that Gates funds, using computer simulation, the death tolls of a disease like Spanish flu in the modern world could be much higher. "The force of infection because of modern transport," according to the simulation, places the Spanish Flu in all urban centers in the entire globe.

Nearly 11,000 people died in the recent Ebola epidemic. Gates calls this our warning sign that the world isn't equipped to combat a fast-spreading disease like the Spanish flu, which could kill in excess of 10 million people within a year. However, with his voiced concerns Gates offered a solution to this potential time bomb. The answer costs less than the U.S. annual expenditure of $560 billion on military defense. It would take less than $1 billion a year to invest in research on antibodies – the cutting edge, medical surveillance and cross training the military, said Gates.
"This can be done, and we may not get many more warnings like Ebola to say okay, it's a pretty modest investment to avoid something that, really, in terms of the human condition, would be a gigantic setback".
---
You want to support Anonymous Independent & Investigative News? Please, follow us on Twitter: Follow @AnonymousNewsHQ
---