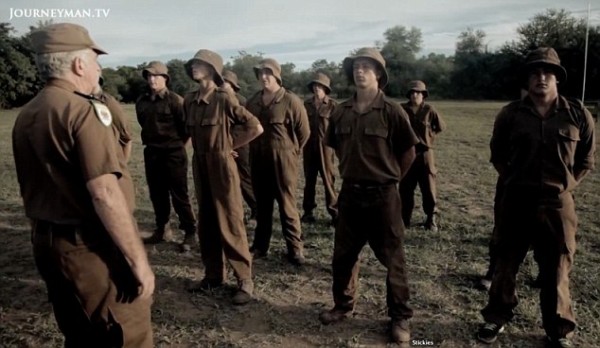 When the late Nelson Mandela finally led the black struggle to end the racial system of governance in South Africa, he declared that the country should be united as one nation without allowing skin color to divide it.
Since the end of apartheid in 1994, the white minority who monopolized all resources of the Rainbow nation during the apartheid era have not gotten what they want in terms of the political organization of the nation state of South Africa. All successive presidents after Mandela have been black and this has brought some deep resentment among the white community in South Africa.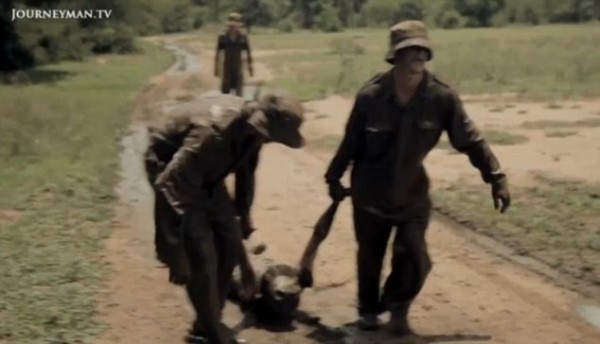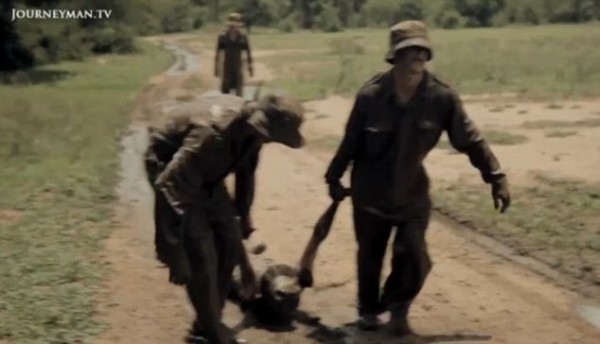 Deep in the rural area of the country, northwest of Johannesburg, the far-right extremist Afrikaner Resistance Movement (AWB) is preparing for another race war in the country.
The AWB is a white supremacist movement who see themselves superior to blacks. They have set up boot camps and are training thousands of youths to fight blacks in a guerrilla-like fashion to be able to create an apartheid state where only whites will live.
It is said that during the day, these youths are pushed to their physical limits with assault courses and self-defense lessons. During the night, they are subjected to vile racist indoctrination with phrases such as, "millions of blacks are trying to kill the small whites in the country." In short, they are being brainwashed with false statements in order for them to start staging attacks against blacks.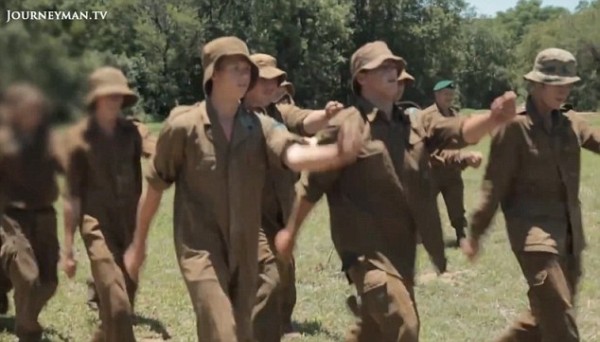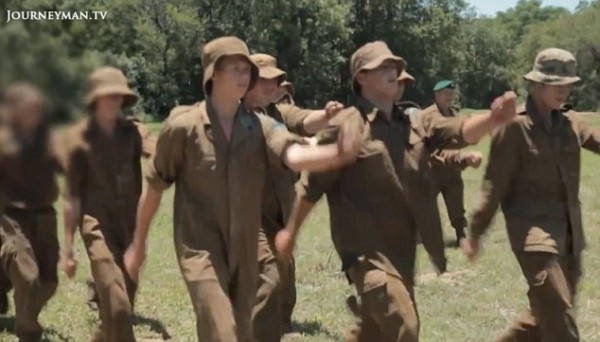 The youth are organized in a paramilitary style and the photos and videos taken secretly from their training camps are terrifying. Teenagers as young as 15 are being recruited into the camp.
Investigative work being done by a small group of journalists quoted Dion Bernard, a 15-year-old boy who has been enrolled in camp, as saying that, "his heart is full of hatred for the black community."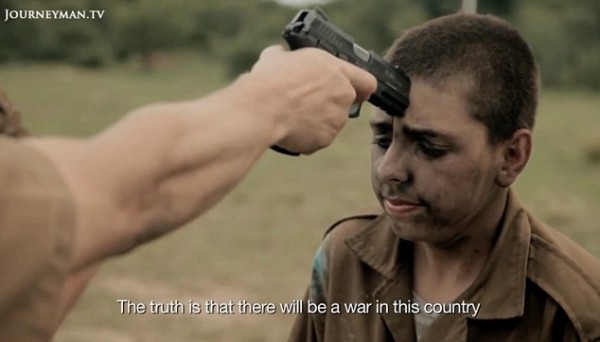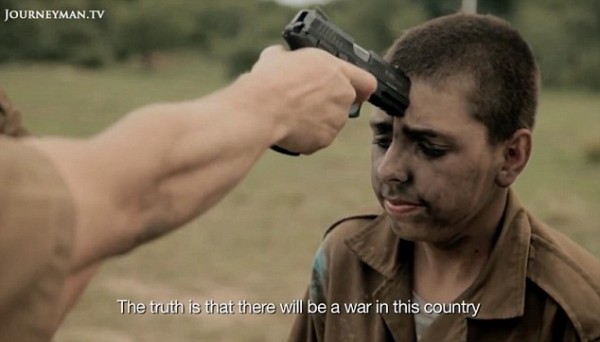 "In the Bible it says black people must live with black people and white people must live with white people," he says. "You cannot mix nations.  I don't have black friends. If they come to my side and ask to speak to me, I will say no. Or I will turn my back on them and walk away," Dion reportedly said.
But according to those who knew Dion, he comes from a deeply religious Afrikaner family and he is one of more than 2,000 teenagers who have attended the paramilitary training camp by the AWB who now described the camp as endurance aimed at annexing part of South Africa, where only white people will live.
Investigative journalists have secretly filmed the activities of the 'endurance' paramilitary training camp in a documentary entitled "Fatherland," by TIA Productions, which was broadcast on Journey Man TV .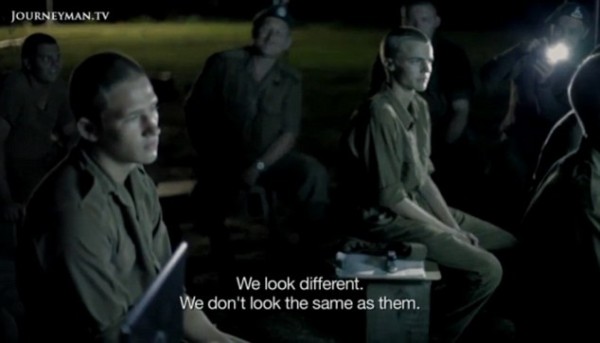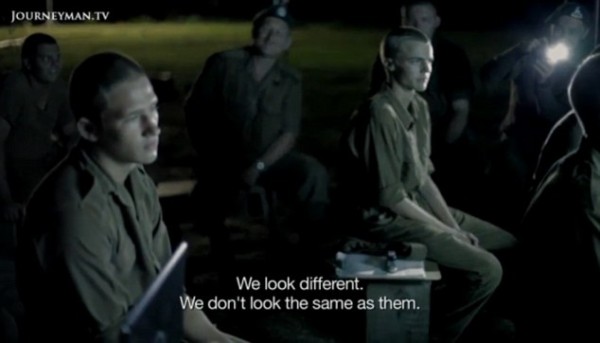 The camp is said to be managed by Colonel Jooste, a veteran of the South African apartheid era, and he is very determined to see to it that apartheid is restored back in South Africa.
"South Africa is bleeding," he says. "And this is why we have to train our people to be prepared. There's millions and millions of blacks around you, smothering you… and killing you. So you have to implement certain systems to survive and that's why we say the only system we can go now for is not apartheid. That's second prize. First prize is freedom," he is quoted as saying by journalists who investigated the story.
It is also said that during training sessions, he tells the young boys the following: "We look different. We don't look the same as them. They have thick lips. The lips are likely to curl upwards. Okay? We have thin lips. The Negroes ears on the inside are totally different to ours. It's much more sensitive. That's why us Afrikaners know, hit them against the ears and they'll fall to the ground. Because their ears are made differently."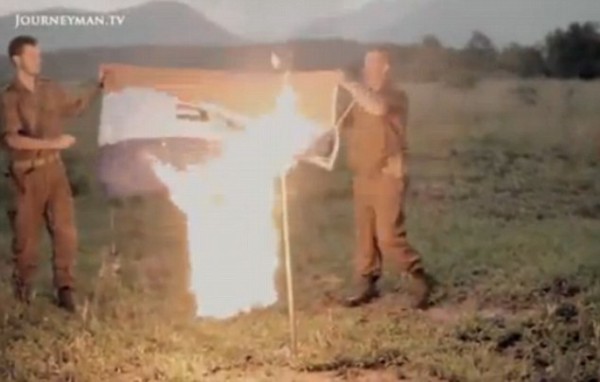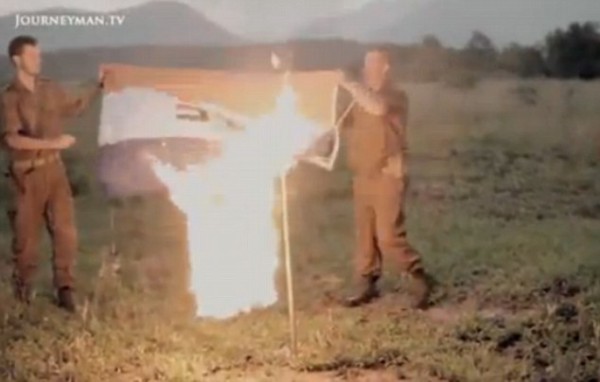 Investigators were able to capture the moment that members of the camp burned the South African flag while holding the Afrikaner one, with some chanting, "No one will force us to stand under this flag. We Afrikaners want our freedom. We want our own country."
Since the film was made public, it has generated a lot of controversy but it is unclear what the South African security service is doing about the matter. We can only hope that the situation is brought under control so that the camp will be destroyed to avoid a situation where South Africa could face the possibility of being completely destabilized.
In no part of the world should people of a certain color be allowed to have exclusive rights to live without others of a different color. That should not be allowed… we are all one people despite the differences in our skin.
SOURCE:
http://www.dailymail.co.uk/news/article-3038508/Preparing-race-war-South-African-white-supremacist-bootcamps-training-thousands-youths-fight-blacks-create-apartheid-state.html