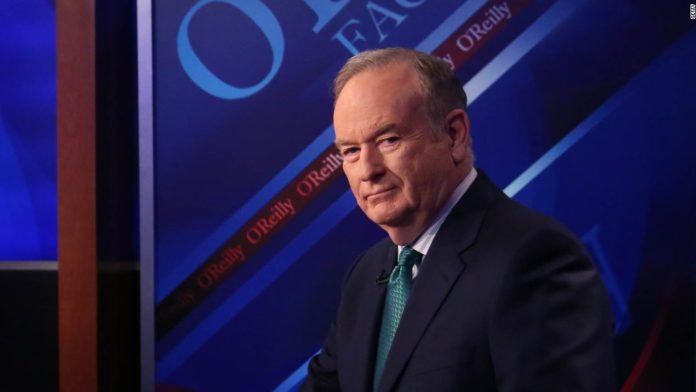 After conducting an investigation, the New York Times reports that a total of five women who were sexually harassed by Fox Opinion Network's Bill O'Reilly, were paid $13 million in exchange for agreeing not to pursue litigation, or speak about their accusations.
"The women who made allegations against Mr. O'Reilly either worked for him or appeared on his show. They have complained about a wide range of behavior, including verbal abuse, lewd comments, unwanted advances and phone calls in which it sounded as if Mr. O'Reilly was masturbating, according to documents and interviews."
Two of the settlements came after Roger Ailes was dismissed last year in the wake of his own sexual harassment scandal, and after Fox announced that they wouldn't tolerate behavior that "disrespects women or contributes to an uncomfortable work environment." Apparently O'Reilly's an exception to that rule (perhaps it's the $446 million in advertisement revenues he brought to Fox between 2014 and 2016 alone).
The women either worked with O'Reilly, or appeared on his show. NYT states O'Reilly used a particular pattern of bonding with the women by offering advice and promising to further their careers, after which he would "then pursue sexual relationships with them, causing some to fear if they rebuffed him, their careers would stall."
Pictured below is Wendy Walsh, who in 2013, was propositioned by O'Reilly, and later lost her promised position as a contributor when she declined his advances. Walsh states:
"I feel bad that some of these old guys are using mating strategies that were acceptable in the 1950s and are not acceptable now. I hope young men can learn from this." She continues that romantic relationships in the workplace "should never happen when there is an imbalance of power and colleagues shouldn't unwittingly be manipulated into obtaining sex for somebody."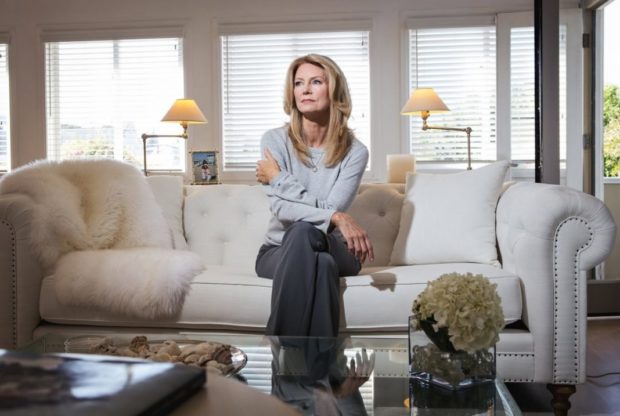 Two of the settlements, together equaling $9 million, were previously known of, though NYT has uncovered more details. The other three were just recently uncovered, and aside from these five settlements, other women have spoken up about inappropriate behavior from O'Reilly. In fact, Fox has had to defend O'Reilly on numerous occasions when faced with previous sexual harassment allegations.
Fox said the following in a written statement:
"21st Century Fox takes matters of workplace behavior very seriously. Notwithstanding the fact that no current or former Fox News employee ever took advantage of the 21st Century Fox hotline to raise a concern about Bill O'Reilly, even anonymously, we have looked into these matters over the last few months and discussed them with Mr. O'Reilly. While he denies the merits of these claims, Mr. O'Reilly has resolved those he regarded as his personal responsibility. Mr. O'Reilly is fully committed to supporting our efforts to improve the environment for all our employees at Fox News."
It's relevant to remind our readers that though O'Reilly denied "the merit of these claims," he still paid out the $13 million in settlements. While legal experts claim companies may occasionally settle disputes that "have little merit," $13 million is a lot of money to pay for someone who professes to have done nothing wrong. Fox is already under investigation by the United States attorney's office, who is looking further into how the corporation structured its settlements after the Ailes scandal.
O'Reilly actually hired a "crisis communications expert," also known as a "professional bullshitter," to write the following statement for him:
"Just like other prominent and controversial people, I'm vulnerable to lawsuits from individuals who want me to pay them to avoid negative publicity. In my more than 20 years at Fox News Channel, no one has ever filed a complaint about me with the Human Resources Department, even on the anonymous hotline.
"But most importantly, I'm a father who cares deeply for my children and who would do anything to avoid hurting them in any way. And so I have put to rest any controversies to spare my children."
Avoiding controversy… How's that working out for you, Bill?
---
This article (Bill O'Reilly Paid $13 Million to Women Who Accused Him of Sexual Harassment) is a free and open source. You have permission to republish this article under a Creative Commons license with attribution to the author and AnonHQ.com.
---
Supporting Anonymous' Independent & Investigative News is important to us. Please, follow us on Twitter: Follow @AnonymousNewsHQ