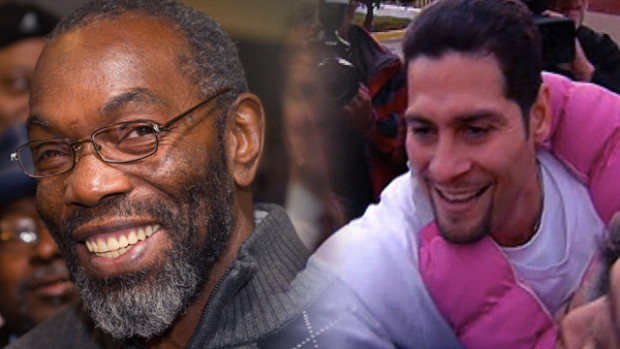 Two citizens of the United States were sentenced by a court of law, and were wrongly imprisoned for crimes they had never committed. The two gentlemen had spent decades in prison. The first man had spent 39 years in prison and was compensated $1 million, while the other had spent 20 years in prison was compensated $20 million.
I know you might be thinking that this is some sort of joke. But it is a true story that has happened in the modern-day US. Using simple logic, the one who had spent more time behind bars was supposed to have gotten the lion's share of the payout. But in this case, it was the opposite. What do you think might have been the difference between these two men, with regards to their compensation?
Well, I will tell you. Ricky Jackson is an African American who was sentenced to death for a killing he had nothing to do with. The incident happened in 1975 , Ohio. Last Thursday, the court found him innocent of the murder charge and awarded him $1 million to compensate him for his needless suffering.
After the court gave this judgment, Jackson was overjoyed. He walked out from the court room, smiling and waving at those present. Jackson was grateful and made a brief statement, thanking all parties involved, including the Ohio Innocence Project which had championed his release.
"I'd like to thank you for conducting the proceedings in a fair and impartial manner. I would also like to thank the prosecutor's office for showing a lot of integrity. You guys let the evidence be heard and you followed the evidence. I would like to thank you", he said.
Juan Rivera-a white American spent nearly 20 years in prison for a rape and murder he didn't have anything to do with. The Illinois man was given a $20 million settlement for wrongful imprisonment. This was also announced by a court of law in the US last Friday, a day after Jackson was freed.


Rivera seemed not to even care about the amount he received. He explained that "no amount of money could ever sum up to 20 years of prison. I went through a living hell while I was prison so to say that $20 million is a wonderful thing, of course. You know, I could live more comfortable now, my family can, I can go to college, get my education the way I've always wanted, but I still would prefer my 20 years with my family than $20 million."
He is right not to care about the amount he had received; it was a waste of 20 years of human potential and human experience. But the question many people, especially the African American community, do not understand is why Rivera, who had spent fewer years in prison than Jackson, should be awarded more than Jackson?
If Jackson had worked 40 hours a week at $12.50 an hour, that would work out to around one million dollars. But we are not even talking about 40 hour work weeks. We are talking about what was essentially forced prison labor, and 24/7 imprisonment. The same deprivation of human potential that was observed with the white man.
But Rivera's settlement breaks down to about a million dollars for each year he had spent behind bars.
Some have argued that the huge difference in compensation was a result of their ethnicity. Jackson is black. Rivera is white. They say that this is the real reason. They say that discrimination and subjugation continues unabated in the US today. What do you also think about this issue? Was this a case of discrimination, or was it because Jackson was ironically the more compliant of the men, having accepted the one million dollars gladly?