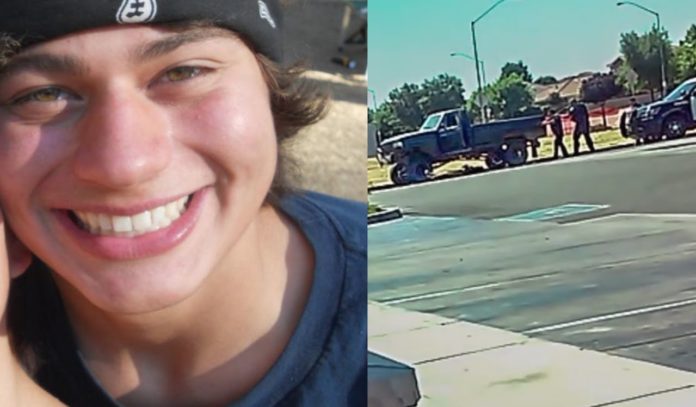 Dylan Noble was a nineteen year old man who was murdered by Fresno California Police after a case of mistaken identity. The shooting occurred on June 25, after police were dispatched to calls of a man walking around with a firearm. According to police, as they were searching for the armed subject, Noble's vehicle sped through the area. Having no reason to believe the armed person fled the scene or got into a vehicle of any kind, Noble became their prime suspect.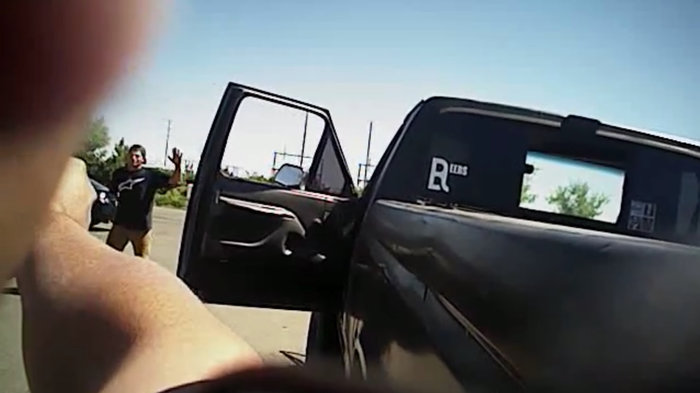 Police have released the dash cam footage of Dylan's death, and the traffic stop leading up to it. This came after public outrage over cell phone video that surfaced. The cell phone video shows the second half of the incident where Dylan is shot with a shotgun, while laying on the ground after already being struck by officers' bullets.
Lt. Burke Farrah of the Fresno Police Department stated to the media that Noble refused to show his hands and disregarded the officer's commands. Farrah advised Dylan was reaching behind his back toward his waistband. Farrah backed the officers, stating they were in fear for their life, although no official comment has been made in the shooting's justification. It is hard to imagine that anyone who sees the video could believe the officers were in fear, as it was clear that Noble was not armed. You can already see how the fix is already in. Despite the petitions and FBI investigation, which they have announced is now pending, these cops will walk.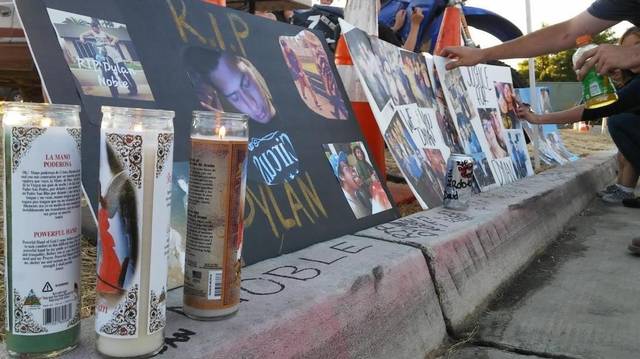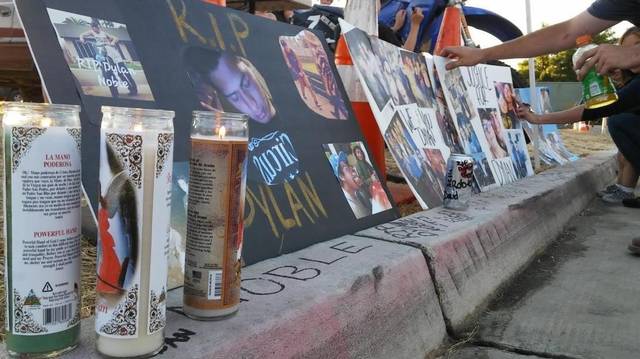 Watching the body cam video of Dylan Noble's assassination is infuriating from the start. There are many clues in this video that the vast majority of people won't pick up on. Let's talk about understanding police procedure. It is clear from the body cam footage that the officer driving the vehicle is doing so with a loaded gun is his hand. As his car turns past the gas station, you can see the officer's firearm drawn on the vehicle in front of him. This is a clear violation of police policy and common sense practice. As the officer is driving behind the vehicle, of which he has no reason to suspect the driver was involved in his call, he is poised to shoot. Use of force is dependent on very particular circumstances and up to this point, there is no perceived force and nothing that can legally justify the officers' actions. Driving in a high stress situation with a loaded gun in your hand also demonstrates police mentality of shoot first and ask questions later.
The officers command Dylan out during what is known as a felony traffic stop. The cops do everything right, until they don't. Being a cop, it is your job to understand the nuances that differentiate every call. It is about utilizing proper judgment. You need to understand that just because the last guy you encountered had a gun, doesn't mean this guy does. And Dylan didn't. The officers knew he didn't have a gun, as they can be heard yelling "drop whatever it is you have in your hand." It was a plastic container. You can clearly see it on the video when Dylan holds his arms out, as police instructed.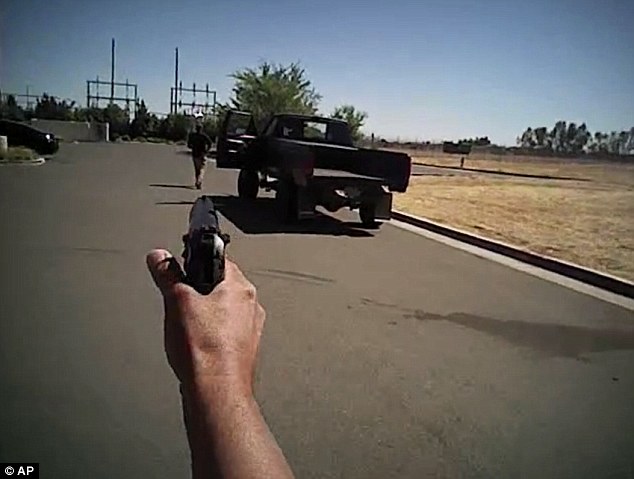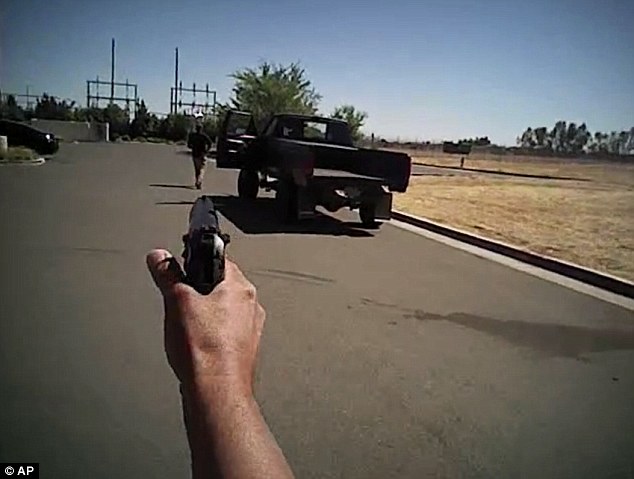 Something was up with Dylan. He wasn't obeying their commands. He walked around when they told him to come forward. He came forward when they told him to get down on the ground. The police, however, chose to ignore one of the primary staples of law enforcement training, contact and cover. Contact and cover is a very simple concept, whereas since you don't know what you are walking into, you need to coordinate officers to be able to apply a varying amount of force. In this case, there were three officers on scene. With three officers in a situation that cops encounter on a regular basis, this death could have, and should have been prevented. In a contact and cover scenario like this one, one officer should hold the subject at gunpoint, while the other two move in take him into custody. As the two officers move in, one armed with a Taser, the other empty handed, so as to physically control the subject. The armed officer should holster his weapon, so as to avoid shooting his buddies. Now you have three officers available to control one subject. Doesn't that sound like the more rational way this should have been handled?
Of course police are calling for patience and to avoid a rush to judgment. Despite the video clearly showing a teenage boy in distress and trained professionals on scene who could provide assistance, those same trained professionals chose to murder him instead. Watching the video of Dylan being shot multiple times after he was already dying, is heart wrenching. Unfortunately, this is clearly a case where police will wiggle out of any reprisal, claiming they could not see what was in his hands. Although police have numerous options available to them, this case highlights the 'ready to kill' mentality before any facts are established.
---
This article (Dylan Noble Murdered by Fresno Police: Body Cam Footage Released) is a free and open source. You have permission to republish this article under a Creative Commons license with attribution to the author and AnonHQ.com.