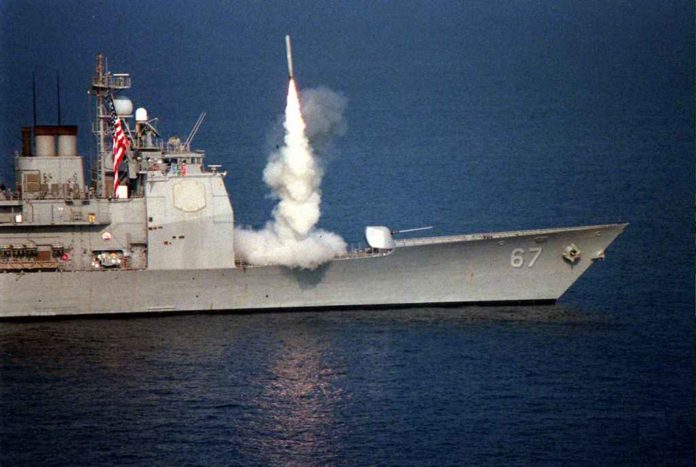 SYRIA – It has just been reported that the Trump administration has fired 50 cruise missiles at a Syrian military base. This American assault comes after the confirmed chemical attack against civilians in Idlib. However, it is important to note that those responsible for the chemical attack are yet to be officially confirmed.
Russian backers of the Assad regime had said "Syrian planes had struck an insurgent storehouse containing toxic substances used in chemical weapons," Sky News reported.
Russian deputy UN envoy, Vladimir Safronkov, warned this Thursday of "negative consequences" if the US engaged in military strikes against Syria over the chemical attack.
"We have to think about negative consequences, negative consequences, and all the responsibility if military action occurred will be on shoulders of those who initiated such doubtful and tragic enterprise," Safronkov said, suggesting Russia had some prior knowledge.
The Trump administration after much deliberation gave the order to two Navy destroyers positioned in the eastern Mediterranean – the USS Ross and USS Porter – to fire on Syria. The missiles hit multiple targets, including the airfield Shayrat Air Base, serving as the suspected base for the warplanes carrying out the chemical attack, its air hangers and planes.
Trump has justified the launch as being in the United States' interests only days after Sean Spicer gave a press release saying that the removal of Assad should be left to the Syrian people, and for the world to accept it as a "political reality."
Trump said the strike was essential. Calling it a "vital national security interest," continuing by saying "all civilized nations to join us in seeking to end the slaughter and bloodshed in Syria. And also to end terrorism of all kinds and all types."
The 50-strong missile strike is also said to create more havoc on the ground for US troops stationed in Syria.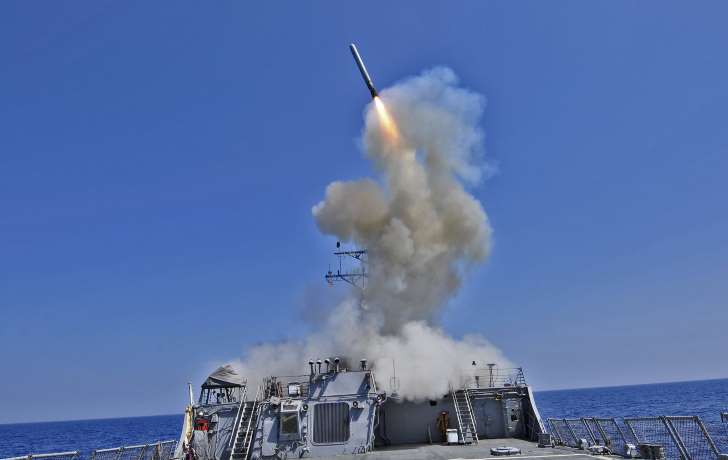 The Washington Post reports that it is unclear if Russia – who has sophisticated air-defense systems positioned in Syria – received any warning from the US about the missile strikes.
In a joint statement, Senator John McCain and Lindsey Graham said the US strike against Syria sends "an important message the United States will no longer stand idly by as Assad, aided and abetted by Putin's Russia, slaughters innocent Syrians with chemical weapons and barrel bombs."
President Trump and Chinese President Xi JinPing are also scheduled today to meet and discuss the North Korean issue. Observers are saying this sends a strong message to the East Asian regions that the US will not hesitate to use military might if China doesn't assist in curtailing Kim Jong-un's aggression.
We'll continue to monitor throughout the day and update accordingly.
---
This article (BREAKING NEWS: United States Launches Missile Attack Against Syria) is a free and open source. You have permission to republish this article under a Creative Commons license with attribution to the author AnonWatcher and AnonHQ.com.
---
 Supporting Anonymous' Independent & Investigative News is important to us. Please, follow us on Twitter: Follow @AnonymousNewsHQ