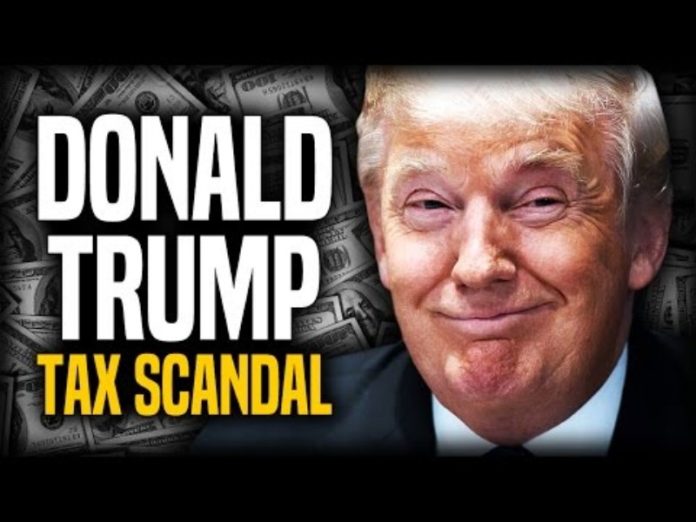 Several publicly available documents have shed light on a 1993 arrangement between Donald Trump and the town of Palm Beach to change the status of Mar-a-Lago estate from a private to home to a private club.
By using a land-use deduction, known as "Historic Preservation Easement", he was able to save millions on taxes – and persuade a hostile town council to approve his plans, as they were worried about his intentions regarding the estate.
The deal was simple: Trump would "donate" control over certain aspects (including "topical land flow", the entrance hall and "vegetation") of Mar-a-Lago to a nonprofit organization (in this case the National Trust for Historic Preservation), guaranteeing that neither he nor any owner after him could change these features.
This reduces the value of the property, but he receives something in return – a potential $5.7 million tax deduction while receiving permission from the town council to change its use to a very profitable club – one with a $50,000 initiation fee at the time, or $200,000 today.
This sort of deduction was apparently designed in 1969 to incentivize land conservation and the preservation of historic monuments – but it has since become a tax loophole for the very rich.
Interestingly, according to the transcripts of a meeting, Trump's attorney Rampell told the town council that his agreement to make the "charitable donation" could not be done in writing – for fear that the tax deduction would be lost. He goes as far as to admit that "if the preservation easements are a part of the contractual agreement, he is no longer doing it voluntarily or in a charitable spirit, and he doesn't get the deduction".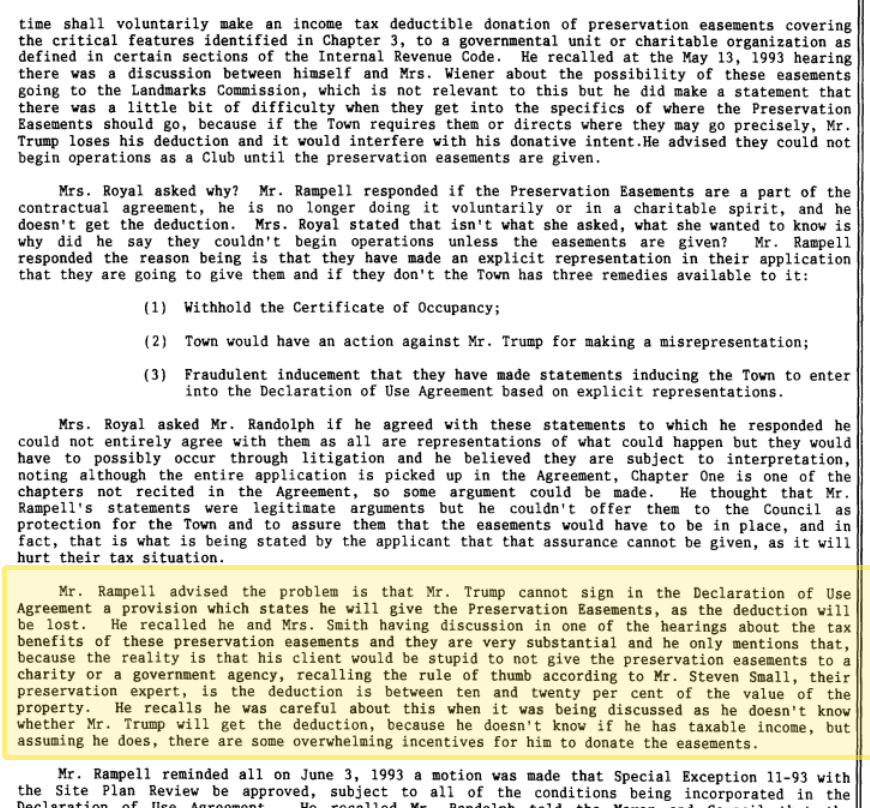 The council was not happy with this as there was no assurance that he would follow through with his end of the bargain if he did not agree to a written contract. Their initial solution was to have Trump make the donation first before allowing the change of use.
"Suppose I put preservation easements in place and then they decide to not sign the agreement?" he told the Palm Beach Daily News in 1993. "Nobody has ever accused me of being stupid."
Eventually, the council agreed to allow Trump to open his club – but it did not issue a certification of occupancy until the donation was made.
"That's plainly a quid pro quo," John Echeverria, a Vermont Law School professor and former general counsel for the Audubon Society, said to the Palm Beach Post.
Although Mar-a-Lago is one of his most notable abuses of the tax loophole, it certainly wasn't his last. Since then he has deducted $39.1 million from his 2005 federal income via a similar scheme with his Bedminister New Jersey golf club. He also donated an easement on his Trump National Golf Course and his Seven Springs Estate. In total, between 2010 and 2015, he donated more than $100 million in easements.