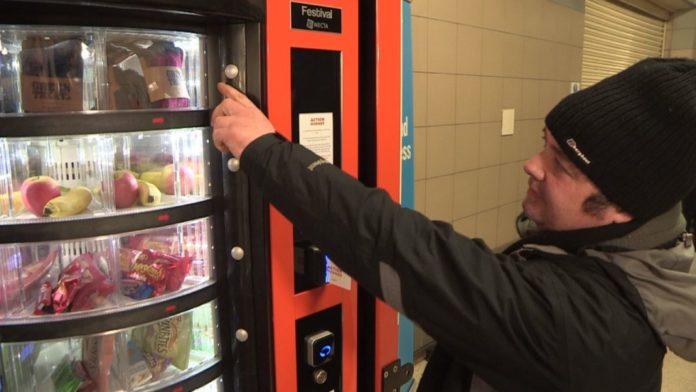 Homeless charity Action Hunger has installed world's first vending machine for homeless people in Nottingham, U.K., which will provide the needy with food, clean clothing, toothbrushes, and other sanitary products on a 24/7 basis.
According to reports, up to 100 homeless people will be able to 'purchase' three free items a day from the machine using a traceable key card. LAD Bible writes:
"The goods inside the vending machine have all been donated by a handful of companies, with the likes of Waitrose, Tesco and Sainsbury's all having donated products so far. The machines will be stocked by volunteers each day.
"The key cards are to be issued by Action Hunger's partner organisations, which includes The Friary in Nottingham – an organisation that already offers homeless people lunch and counselling, as well as showers and medical care."
Action Hunger plans to install a second vending machine for the homeless in Manchester and a third in New York by February. Sam Crawford, Friary CEO, commented:
"We will be prioritising rough sleepers. Not everyone who visits us is a rough sleeper, some are homeless in other ways such as those in temporary accommodation, so that would be who we would prioritise. It's an innovative way in which food and provisions can be made available out of hours to people in need."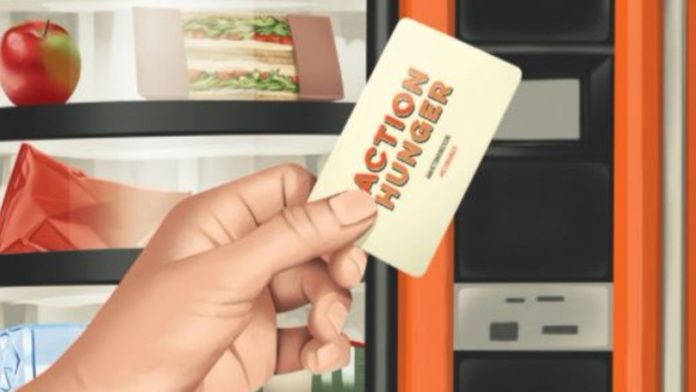 The homelessness crisis is worsening in the United Kingdom. Recent statistics, released by homeless charity Shelter, show as many as 307,000 people are currently staying in hostels or temporary accommodation, or sleeping on the streets in the UK right now.
The United States is not far behind. Propelled by the housing crisis afflicting the west coast, America's homeless population has risen this year for the first time since the Great Recession. According to a new federal study, 553,742 people were homeless on a single night this year, a 0.7% increase over last year.