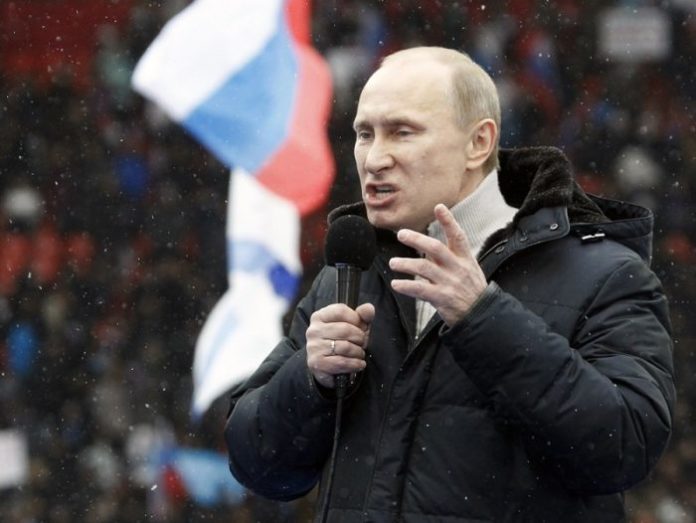 The President of the Russian Federation, Vladimir Putin, has suffered much character assassination in the Western mainstream media. He is portrayed as a dictator, oppressor, and above all, a 'monster' who rules Russia according to his whips and caprices.
The objective of the media is to fuel hate and dislike among Western citizens against Putin. However, this orchestrated propaganda has failed. Due to the rise of the internet, people are able to search for alternative information, obtaining all perspectives of the issues, in order to make their informed decision.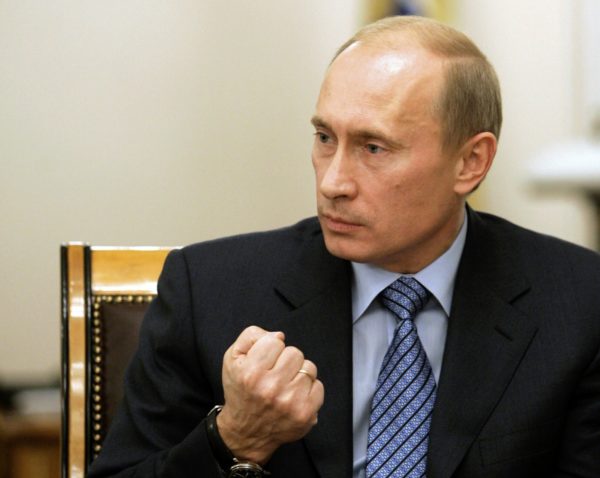 On April 20, 2016, a lady named Anna Blond posted two videos on Facebook. The videos were about Putin. Ann posted the videos in groups she belonged to on Facebook. As soon as Ann posted the videos, she was blocked for two weeks. The videos were subsequently removed on the platforms by Facebook.
Ann later wrote on her Facebook wall: "Facebook has just blocked me for 2 weeks: 'You're temporarily restricted from joining and posting to groups until 7 May at 10:02," and my video which I was posting this morning was removed as it was uploaded to the group (Not to my page)."
The videos Ann posted were in the Russian language, but the videos have English subtitles. We guess the question you might be asking now is what the video's content was, that led Facebook to find it offensive and remove it from their platform?
Let's start with the first video. The first video was recorded on January 18, 2012. At that time, Putin was the Prime Minister (PM) of the Russian Federation, while Dmitry Medvedev was the president. In the video, the then PM Putin was seen talking to Alexei Venediktov. Venediktov is the editor-in-chief and host at the Echo of Moscow radio station, as well as president of Echo TV Russia. These media outlets are pushing American interests in Russia. It was a very warm reception between the two men, despite their differences.
The second video was recorded on October 15, 2011. Putin was again, the PM of Russia. Putin had attended a meeting with Russia's three main television channels at the Novo-Ogaryovo state residence, just outside of Moscow. In the video, Putin was seen talking to Vladimir Kulistikov, head of Russia's national TV channel, NTV. However, before Kulistikov became the head of NTV, he had worked for a CIA-funded media station named Radio Liberty, also known as Radio Free Europe. Radio Free Europe was founded in 1949 by the United States government.
The main objective behind Radio Free Europe's formation was to broadcast propaganda news and analysis to Eastern Europe and beyond. Even during the USSR era, the media was involved in spying activities in Eastern Europe on behalf of the United States government. Currently, Radio Free Europe is headquartered in Prague, Czech Republic. The United States government spends more than $108.4 million running the outlet. It has over 487 staff, and it is being extended to Central Asia and the Middle East for propaganda purposes.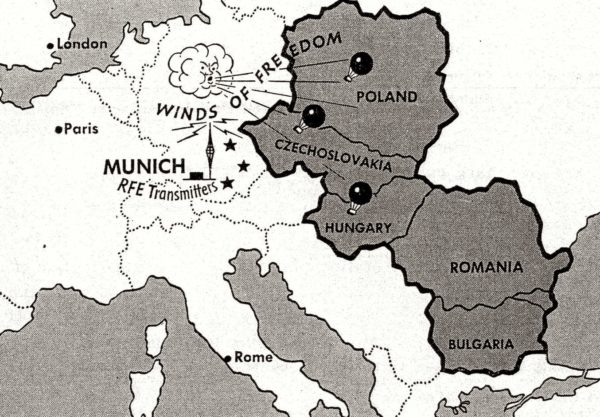 Below is the conversation that transpired between Putin and Kulistikov:
Vladimir Putin to Kulistikov: "Dear Vladimir Kulistikov, you are the head of a major media outlet – NTV, a national television channel.  But there was a time, if I'm not mistaken, when you worked for Radio Svoboda (Radio Liberty)."
Vladimir Kulistikov: "Yes, there was such a time."
Vladimir Putin: "Right."
Remark from the third person: "It's a black stain on his reputation."
Vladimir Putin: "It's not the matter of black or white. . . ."
Vladimir Kulistikov: "I did not say that. Somebody else did."
Vladimir Putin: "In any case, you used to work there. And when I worked for the KGB, we viewed Radio Liberty as a branch of the CIA. Of course, it was only a propaganda arm, but still. Anyway, such an attitude towards that station was not unfounded. It was funded by the CIA and, what's more, it was even involved in spying activities in the former USSR. Today, the situation has changed, but still, no matter how you look at it, Radio Liberty is a media outlet that expresses the views of a foreign government. In this case, it is the US government. So, you used to work there, and now you are the head of a national television channel in Russia. How long have you been working there? For quite some time, right? Isn't this is a sign of liberalism?"
Now, you can see that Putin is not an autocratic and a dictatorial person as has been narrated by Western media. Kulistikov used to spy on Russia for the United States. He has been in contact with an adversarial foreign government. Yet still, he has been employed as the head of a national television station in Russia. He was not persecuted. He was rather welcomed and permitted to enjoy his rights. This of course, is contrary to what the Western media has been reporting about Russia and Putin.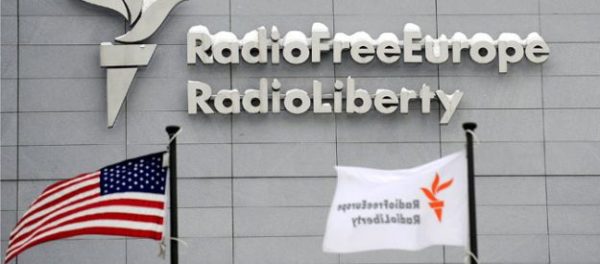 The truth these videos carry caused their removal by Facebook. There is no doubt that the United States government is asserting its authority over Facebook and other social media platforms, blatantly violating our fundamental rights of expression.
---
This article (Censorship: Videos Showing the True Character of Vladimir Putin Blocked on Facebook [Video]) is a free and open source. You have permission to republish this article under a Creative Commons license with attribution to the author and AnonHQ.com.
---
Supporting Anonymous' Independent & Investigative News is important to us. Please, follow us on Twitter: Follow @AnonymousNewsHQ