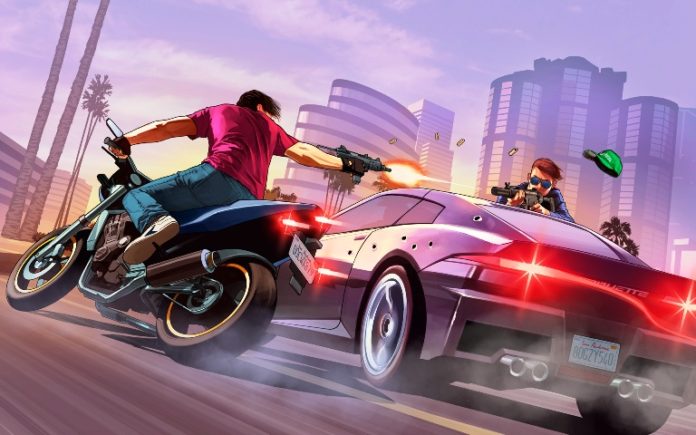 It has almost been three years since Grand Theft Auto V was released to the public, and it still remains one of the few games that constantly gets updates and patches by the Rockstaur developers, as well as by developers that are not associated with the Rockstar gaming company. However, a mod that was recently developed has created a stir in the GTA gaming community. This mod contains a keylogger, and the mod is called Angry Planes. The mod with the malware was first examined by a group in the GTAForums, which was later reconfirmed by another dedicated GTA mods website, known as GTA5-Mods.com.
These mods were downloaded by many gamers who downloaded them from the websites listed above, as well as some others, and they were praised by many reputable gaming magazines such as PC Gamer and Kotaku.
The GTA5-Mods website explained that the mod was not only a malware that entered your game and just took what it wanted, but also it did provide gamers with the aircraft. However, this intelligent trick allowed the mod to spread its vast web of trickery and install the malware in the machine while the player enjoyed the game. The malware was designed to be very sneaky, so it wasn't detectable even when the .asi file was scanned via an anti-virus, which made it hard to detect before its execution.
How Do I Get Rid of It?
If you have executed the script on your machine, then there is nothing to worry about, you can remove them instantly. Once you have done that, check your system for a file known as Fade.exe. If you are unable to detect it, you can use Malwarebytes, because according to GTAForums, Malwarebytes can detect and remove the sneaky malware. Since the Angry Planes mod has a keylogger, then, naturally, you would want to change the password on your computer, as well as passwords for your email, social media, and banking accounts etc.
According to one of the members of the GTAForums community, their Steam account was hacked after they used this mod.
However, since the release of this mod, many forums and mod sharing communities – not just for GTA, but any game that offers mod alteration – have tightened their security and approval methods. The website GTA5 Mods states that their approval process has become much tighter and lengthier after the Angry Planes mod. They also state that if you want a fast approval and want to submit your mod, then you should submit them in one of the following formats (.lua or .cs) as they can be verified. However, they also state that players should, in any way, refrain from using mods, as the hackers can find a zero day in the approval system and spread a Trojan or a malware and make a mess.
Source: PC World, PC Gamer, The Register, The Daily Dot
---
This Article (A Modded Malware in Grand Theft Auto V Is Sending Data To Hackers) is a free and open source. You have permission to republish this article under a Creative Commons license with attribution to the author and AnonHQ.com.
---
You want to support Anonymous Independent & Investigative News? Please, follow us on Twitter: Follow @AnonymousNewsHQ