When it comes to child porn and exploitation, there's a code, even in prison. A notorious pedophile recently discovered this while serving time at a prison in Milan, Michigan.
Christian Maire, 40, was sentenced to 40 years in prison for running child exploitation and pornography rings. However, fellow inmates decided that 40 years wasn't enough and that death was the more appropriate penalty.
Maire died of multiple stab wounds and blunt force trauma to the head, according to the medical examiner. The incident, now being investigated as a homicide, has no announced suspects.
Michal Figura, 36, is another member of the child sex ring. Figura was also critically injured in the attack but has survived. Two prison staff members were also reportedly injured, although the nature of their injuries is minor.
Christian Maire was described by prosecutors as the "mastermind" of an "egregious crime syndicate" that facilitated the exploitation and sexual abuse of young children.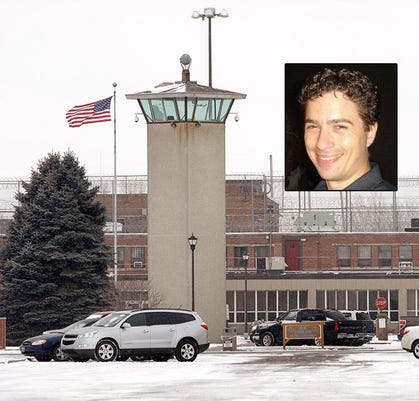 Assistant U.S. Attorney Kevin Mulcahy described how Maire and Figura lured children into abusive situations and then filmed the encounters before releasing them as child porn to the public.
The 'Bored Group,' of which Maire was a member, was a pedophile organization that lured unsuspecting underaged girls via online chat sites for child porn. The pedophile network, comprising mainly of computer experts with depraved sexual appetites for underage girls, pretended to be teen boys. The young girls were lured to private places where they were abused and filmed.
"They hunted girls. They lied to girls. They manipulated girls. … And they did so repeatedly, for years, victimizing more than 100 girls, only a fraction of whom have been positively identified," Attorney Kevin Mulcahy said.
Maire vehemently denied that he was the mastermind of the Bored Group pedophile club, but he did admit to his crimes. During sentencing, Maire admitted his guilt, saying that he "shattered so many lives."