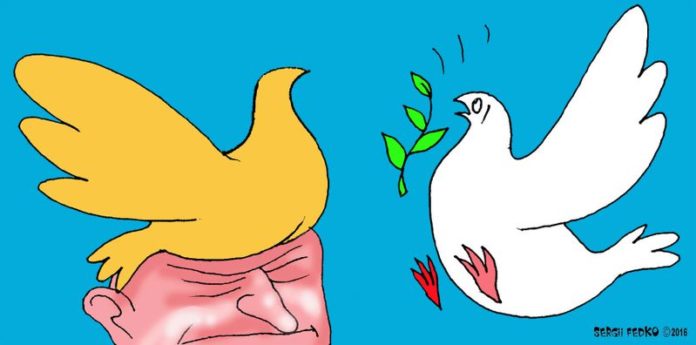 It seems that the nomination of the President-elect is still sending shock waves throughout the global community. We've all heard about the Muslim registry, or the wall, or even the worrying call to have the Exxon CEO, Rex Tillerson, as secretary of state, but what about the other Trump surprises?
Here are some of the less read about countries that Trump is upsetting.
China
Beijing issued a warning to Washington this week over the Trump rhetoric of dumping Washington's One China policy.
The One China policy governs the relations between Taiwan, who is self-ruling and has been for over 60 years, but is considered a "core interest" that has a direct impact on China's territorial integrity.
The One China policy saw the US officially cut diplomatic relations with Taipei in 1979, opting to recognize Beijing instead.
Trump made a mistake, according to communist China, when he decided to take a call from the democratically elected Tsai Ing-wen from Taiwan, whom Beijing regards as a rogue province. Essentially, anyone with diplomatic ties to Beijing is required by China to not recognize Taiwan.
Trump's response is that Washington shouldn't "be bound by a One China policy unless we make a deal with China having to do with other things, including trade," suggesting that if he wants to speak with a democratically elected leader, then he will, raising the question: Does Washington now support Taiwan's independence?
And it begs the question: What's wrong with that?
This may also be a reaction to the supposed new tariffs on all Chinese imports, up to 45 percent, that Trump intends to introduce.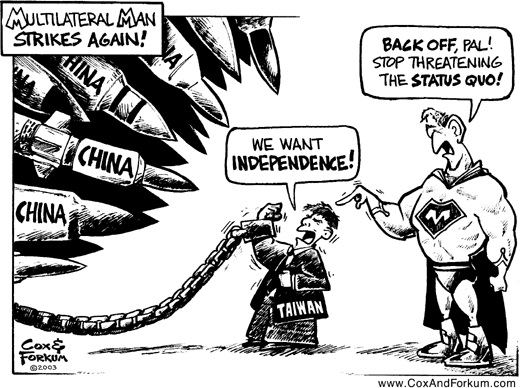 Iran
It seems that Trump hasn't stopped with China. According to reports at the time of writing, Iran has vowed to start a war to destroy Israel if Trump pulls out of the nuclear pact signed by Obama in 2015.
"Any commander-in-chief worthy of defending this nation should be prepared to stand up on 20 January 2017 (inauguration day) and rip to shreds this catastrophic deal," Trump said last year of the sanctions lifted on Iran.
The President-elect has been warned not to "provoke" the Middle East in any way, shape or form.
Trump has been critical over the nuclear deal, which saw sanctions lifted from Iran's oil industry as well as its nuclear program. Israeli Prime Minister Netanyahu welcomes the decision by Trump to re-evaluate the sanctions deal while the director of the CIA, John Brennan, said it would be the "height of folly."
It has long been a topic of debate about Iran's intentions to see Israel destroyed, and that their nuclear capabilities may help this along. With Iran's hissy fit and Netanyahu praising his new-found bestie, Trump, anything is possible on the Middle Eastern horizons.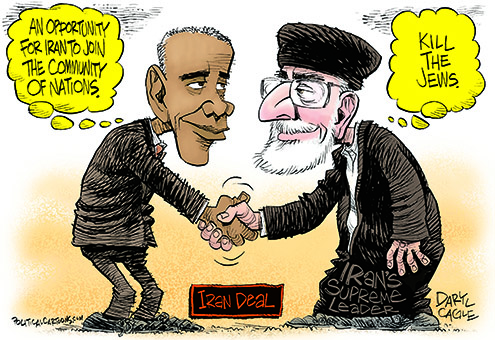 Australia
Australia has been left between a rock and a hard place more akin to the South China Sea and US alliances spanning back decades.
The middle power isn't a military threat as such to anyone, but one Chinese-Australian businessman, who has very strong links to the Chinese embassy, has warned that Australia will be "slaughtered" like sheep if they don't heed Beijing relations by taking sides with Trump.
The comments most likely relate to the One China policy but also to the South China Sea tensions, leaving to question the security of the Australian Commonwealth and the security of the Asia Pacific region. National interests and uncertainty are peaking, with Australia now needing to consider promoting China-US trilateral relations as a way to govern its own security in the tense region.
Can it be achieved? Will Trump promote the old ANZAC spirit? Only time will tell.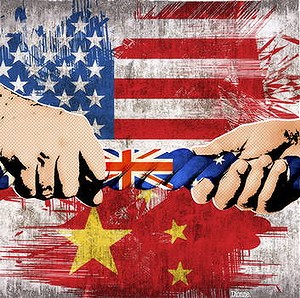 The Rest of the World…May be more Subtle
Heaping praise on Putin, and Putin kissing President-elect butt is only turning heads in the international arena. For good or for bad, Trump has made no efforts to keep secret his admiration and hopes for a strong Russia-US alliance.
"At least he's a leader," Trump told MSNBC of Putin in December 2015, "unlike what we have in this country."
It's a relationship that should be met with praise but also with caution. Maintaining a balance of power is one great thing, but there is always an element of truth to keeping your enemies closer than your friends.
The Russia-US alliance will have a far-reaching impact across the world, including that of Syria, Turkey, China, North Korea, Iran and the Baltics.
Already, we can see China's feathers ruffling. Old allies will be ousted and the values that the USA is supposed to have are changing. With change comes a shifting of boundaries and in geopolitics, this usually comes in the form of realpolitik and power blocs – and uncertainty.
The question to be asked is: Is the world ready for a businessman's hard-headed approach? Is the soon to be 'shake-up' a good thing or a bad thing? Is it necessary to pander to a country's wants, or is it preferable to stand for your own beliefs? What about negotiations? What about globalisation?
Because a businessman is not the same as a politician…
---
This article (China and Iran Warn Trump as Election Still Sends Shock Waves Across the World) is a free and open source. You have permission to republish this article under a Creative Commons license with attribution to the author AnonWatcher and AnonHQ.com.
---
Supporting Anonymous' Independent & Investigative News is important to us. Please, follow us on Twitter: Follow @AnonymousNewsHQ