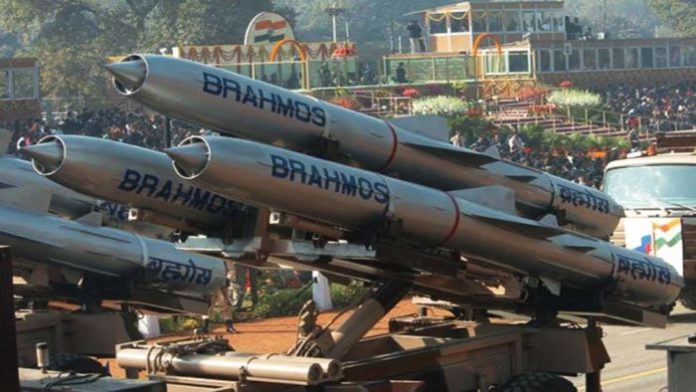 The U.S. and South Korea have agreed to activate the controversial anti-missile system—Terminal High Altitude Area Defense (THAAD) earlier than planned.
The two countries claim they are alarmed by North Korea's increasingly provocative behavior on the Korean Peninsula over its nuclear missile program, hence the deployment of the weapon. Both China and Russia have expressed strong opposition to the deployment of the weapon.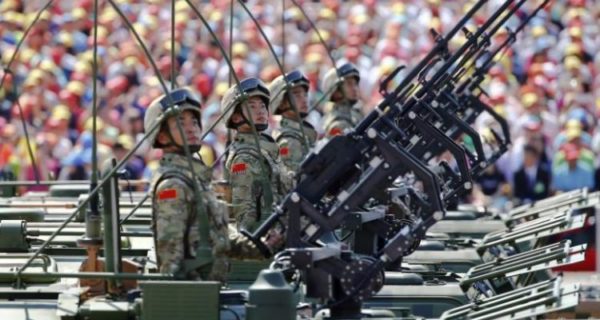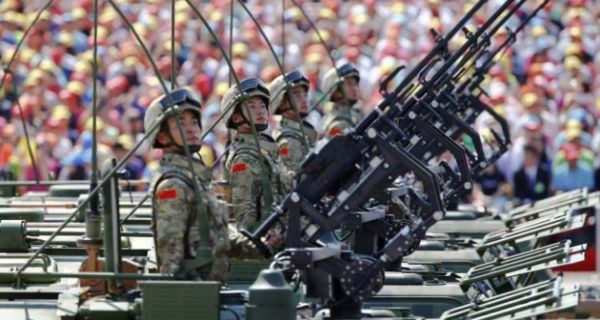 Especially for China, the country is very skeptical of the U.S' activities on the Korean Peninsula. China has an indirect dispute with the U.S. over the South China Sea. China is on high alert and suspects the U.S. might use North Korea as a pretext to start a clandestine military buildup in South Korea for a possible war.
Although the U.S. has explained time and again that the deployment of THAAD is not because of China, China is not leaving anything to chance. For those who follow U.S. foreign policy closely, it is easy to deduce that the U.S. is a country that struggles to keep its promise. China is well aware of the unpredictable nature of the U.S.
To show a strong opposition to the deployment of THAAD in South Korea, China initially launched economic pressure on Seoul. The world's most populous country called on its citizens to boycott all things from South Korea. Initial estimates suggest the Chinese economic pressure could cost the South Korean economy over $261 billion this year alone.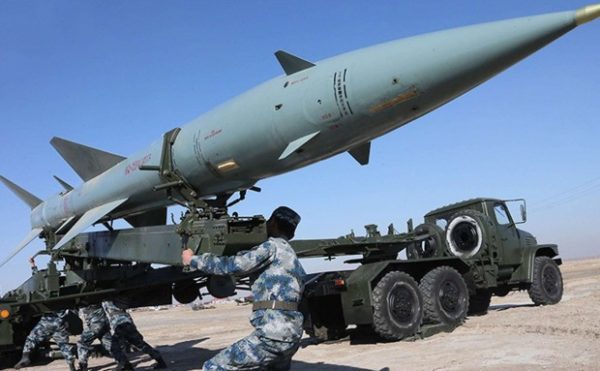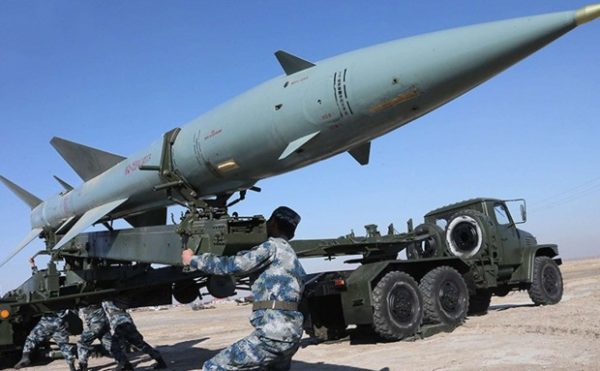 As the economic pressure continues to mount against South Korea, China has announced that it will intensify the testing of its offensive and defense systems, as well as its latest military weapons to enhance national security.
According to the Chinese Defense Ministry, the country will continue to stage live fire drills and test new weapons to protect its national security due to the deployment of the anti-missile system to South Korea by the U.S.
"The deployment of the THAAD anti-missile system in South Korea damages the regional strategic balance and stability. The Chinese side is resolutely opposed to this. China's military will continue to carry out live-fire military exercises and test new military equipment in order to firmly safeguard national security and regional peace and stability," Defense Ministry spokesman, Yang Yujun told reporters on the security action his country is taking on the deployment of THAAD in South Korea.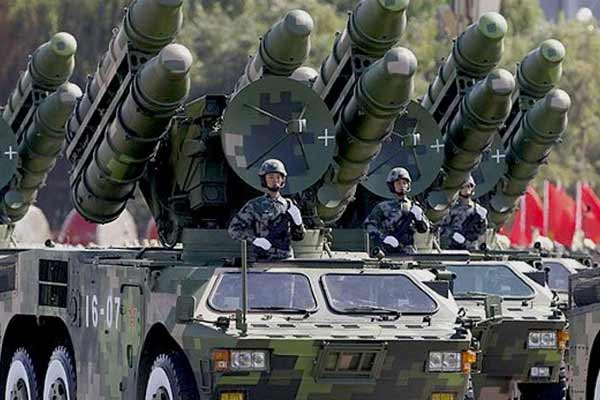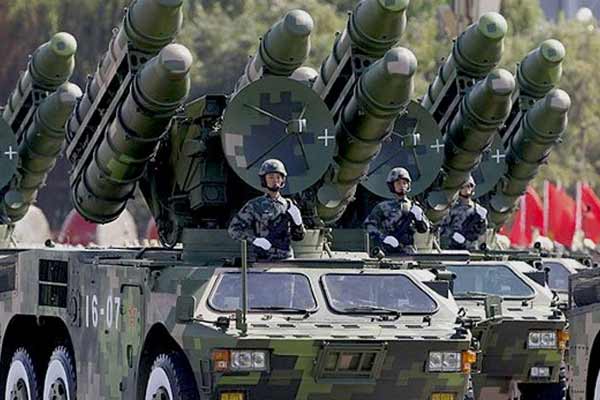 The U.S. Navy Pacific Commander, Admiral Harry Harris told Congress before a classified briefing with lawmakers on April 26, that the THAAD, which is designed to intercept short, medium, and intermediate-range ballistic missiles during their terminal flight phase, poses no danger to China. He said the U.S. wants to bring the North Korean leader, Kim Jong Un "to his senses not his knees."
The weapon, which will soon be activated in South Korea, is said to be equipped with long-range radar capable of intercepting North Korea's intermediate-range ballistic missiles.


Meanwhile, China is showing signs that it is concerned with its national security. The country has launched its first ever cargo spacecraft. On Thursday, April 20, the Tianzhou-1 cargo resupply spacecraft lifted off on a Long March-7 Y2 rocket from the Wenchang Satellite Launch Centre in the southern island province of Hainan.  Minutes after it lifted, mission controllers declared it a success. The launch was broadcast live on state television.
The cargo craft has a length of 10.6m and a diameter of 3.35m According to state media, the spacecraft can carry six tonnes of goods, two tonnes of fuel and can fly unmanned for three months.
Currently, China operates a temporal space laboratory known as Tiangong 2, or "Heavenly Palace 2." Two Chinese astronauts spent one month at the space lab in October 2016, making it China's longest-ever manned space mission.
Tianzhou-1 is expected to dock in two days at the Heavenly Palace 2 to resupply it with various items needed for the mission to continue.
Observers say this successful launch will propel China's ambitions to achieve its goal of establishing a permanently manned space station by 2022.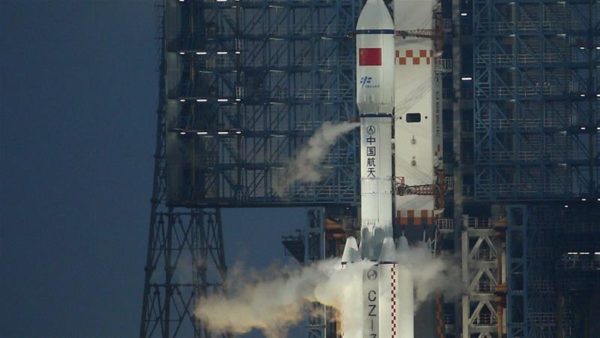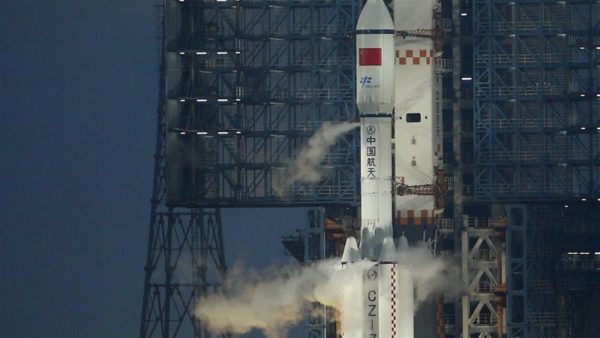 Officials told state media that the Tianzhou-1 mission will provide an "important technological basis" for the construction of the country's space station. President Xi Jinping has said his priority is to advance China's space programme to strengthen national security.
This, he believes, will boost China's image as one of the world's superpowers, as well as an emerging nation that is capable of helping others to achieve a comprehensive space program.
---
This article (China Responds to THAAD, Vowing Live Drills, Launches First Unmanned Cargo Spacecraft) is a free and open source. You have permission to republish this article under a Creative Commons license with attribution to the author and AnonHQ.com.
---
Supporting Anonymous' Independent & Investigative News is important to us. Please, follow us on Twitter: Follow @AnonymousNewsHQ