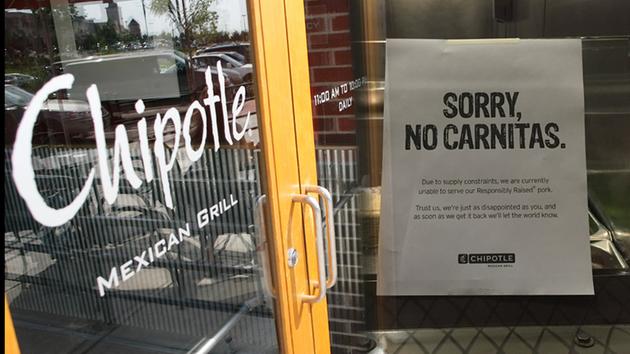 Recently, over 600 Chipotle restaurants, about a third of its outlets across the United States, stopped serving one of its popular items Pork Carnitas. The reason the hugely successful fast food chain has given will make you clap for them. Because part of its supply chain had failed to meet its animal husbandry standards, Chipotle removed the item from its menu and suspended a supplier for violating its values. Rarely does a restaurant take such potentially reputation-harming and expensive (pulling Pork Carnitas indefinitely will cost Chipotle a lot of money) yet amazing decision just to protect its commitment to "finding the very best ingredients raised with respect for the animals, the environment and the farmers".
Chris Arnold, a spokesman for Chipotle Mexican Grill, told the Associated Press that the company learned about the violation through a routine audit and did not know when pork would return to its affected restaurants.
"This is fundamentally an animal welfare decision, and is rooted in our unwillingness to compromise our standards where animal welfare is concerned. The issues are mostly related to violations for the housing of pigs. Chipotle demands that suppliers raise the animals in humane conditions with access to the outdoors instead of tight pens," Arnold told ABC News adding, "The standards for all of our 'Responsibly Raised' meats are very high, but the differences in animal welfare are greatest with pork. Given these stark differences, serving pork from conventionally raised pigs is not an option to us".
According to its website, as part of its 'Food With Integrity' program, Chipotle chooses meat from pigs that are naturally raised, without antibiotics and are fed a vegetarian diet, effectively meaning the restaurant uses sustainable and ethically sourced animal and vegetable products to prepare its food items.
Pigs eat rotten food and drink urine, corpses and even cancerous growths. Since a pig digests its food in approximately 4 hours, these toxins are stored in its fat cells. Pig is a healthy meat only if consumed from a humanely raised pastured hog. Sadly, nearly all pigs raised in the US come from Concentrated Animal Feeding Operations, which are toxic breeding grounds for pathogens.
Chipotle has set an example, will other fast food chains follow suit?