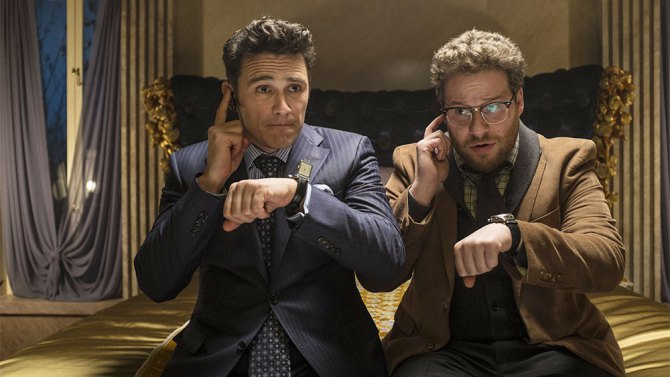 Written by: Vandita
A few weeks ago when the Swedish government raided torrent download website The Pirate Bay (TPB) "in connection with violations of copyright law" the Internet community the world over went berserk.
After being offline for quite some time, TPB website recently showed some signs of a comeback with a ticking clock, with the Jolly Roger (skull and crossbones Pirate flag) waving in the background. The website has been updated with a hash code on the left corner.  Hash codes can identify a torrent on the Internet and these cannot be blocked even though the parent website is blocked thus making it easier for the user to access a torrent.
TPB has also added a cartoon sketch of North Korea dictator Kim Jong-un probably due to reports that are pointing fingers at North Korea for instigating the hacking of Sony Pictures Entertainment.  The Sony Hack was a substantial security breach with the attackers stealing terabytes of private data including details of employees' salary and their performance, unreleased movies, e-mails and a print of the controversial movie The Interview. The Interview has been pirated approximately 900,000 times in the first 24 hours after it appeared on various torrent sites, according to Variety.  The Pirate Bay has now released a download link to a full HD print of the film.
TPB has used the hash codes to grant its users access to The Interview. Here's Techworm's step-by-step guide to download torrents using hash codes:
The hash code is seen on the bottom left corner of the website, written from top to bottom.
Copy this hash code and paste it in your browser.
Since a magnet URI is needed to access the file, you will need to add "magnet:?xt=urn:btih" as a prefix before the hash code.
Paste the URL in your browser and the torrent client will open automatically.
Wait for the Meta data to download and you will have your torrent file.
If you glance at TPB's website, you will find a string of letters written below Kim's image. This is a cryptic key that says, "You cannot destroy us, expect the ship to arrive in 20 days". The Pirate Bay is coming back for sure. Let's wait and watch when and how…
_____________________________________________________________
Source:
http://www.techworm.net/2014/12/the-pirate-bay-the-interview-download-links.html