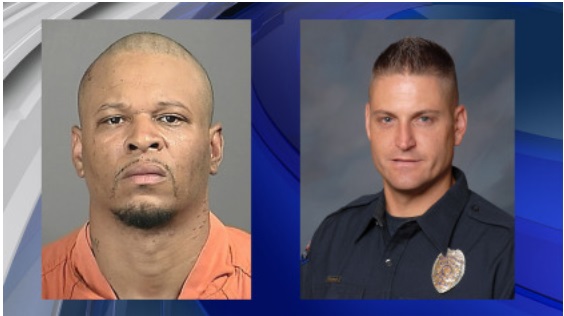 The city of Aurora Colorado, infamous for the Aurora Theater shooting massacre, has reached a landmark settlement in the shooting death of an unarmed black man in 2015. The city has agreed to pay out 2.6 million dollars in what is now the largest settlement in the city's checkered history. Representatives of the city gave a short and to the point press conference last Monday, where they read per-written statements and refused to disclose additional information under the guise of "non-disclosure agreements." Despite the huge payout, no criminal charges were ever sought in the case.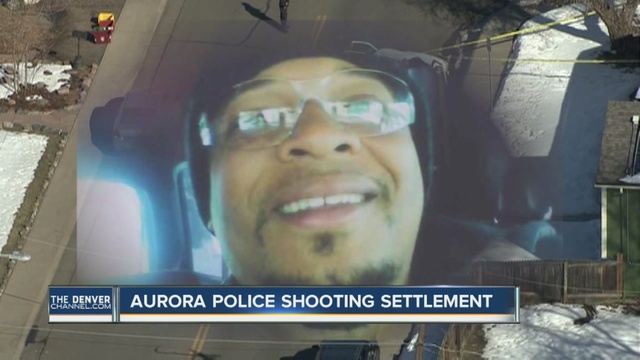 Naeschylus Carter-Vinzant was shot and killed in March 2015 by an Aurora Officer, Paul Jerothe. Carter-Vinzant was on the run from the police; out on parole, he had removed his ankle monitor. Needless to say, he wasn't the most upstanding guy.
After being contacted by probation and parole, the Aurora Police SWAT unit got involved. An email had gone out to the SWAT and special operations teams stating "CAUTION VIOLENT TENDENCIES" and "KNOWN TO ABUSE DRUGS." As if police needed another reason to get amped up upon approaching him. The officer who killed Carter-Vinzant, Paul Jerothe, had a rifle pinned on him from at least ten feet away. It is not disputed that Carter-Vinzant was unarmed, however, Jerothe stated that when he withdrew his hands from his pockets, he believed it was an act of aggression, not one of surrender. Jerothe was the only officer to fire his weapon, a sure indicator that he acted unlawfully.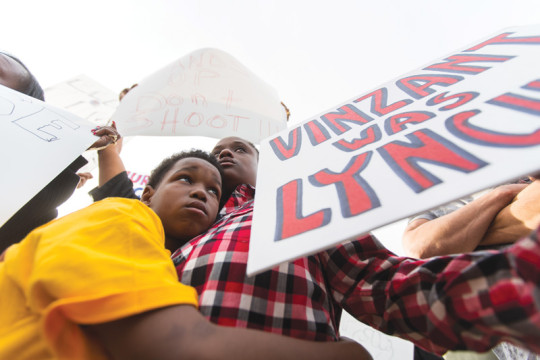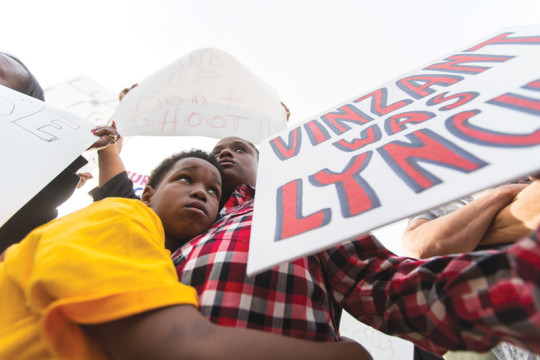 Needless to say, no charges were ever brought in this case – as is almost always the case of police killings.
One of the more disturbing of the double standards employed by police and prosecutors when dealing with police killings, is judgment. Poor judgment is punished every day in the United States. If you leave your kid in a hot car to die, you go to jail. If you get drunk and kill someone in a car crash, you go to jail. Punishment of poor judgment is the basis of our criminal justice system, yet when police have poor judgment, they are let off without punishment. If a cop believes a suspect is armed, and then kills him, we currently take the cop at his word, which then leads to exploitation of the truth and stretching the facts. If cops were punished for their bad judgment, it would be a whole different ball game. If a cop kills someone, claiming they believed they were armed and it turns out they weren't, that level of poor judgment should be punished at the highest levels of the law. You would see a drastic decrease in police executions if this occurred.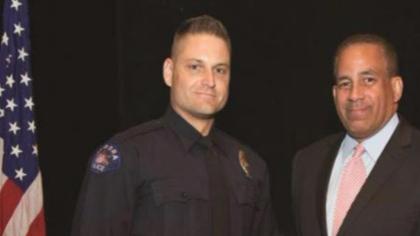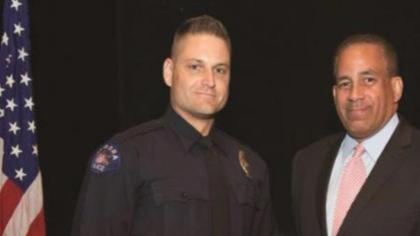 The case went to a grand jury, which is the first indicator that no charges will be brought. District Attorneys have the power to indict themselves and only turn to a grand jury when they want an out, as was the case with Peter Weir.
Special Prosecutor Peter Weir was appointed to handle this particular case. Having a firm grasp on the facts and legalities of this case, he turned it over to a grand jury who then gave him the result he was looking for. "This case went to a Grand Jury because there were a number of unresolved issues. I felt it was very important to provide our entire investigation to 12 members of the Arapahoe County community to make a determination."
The purpose of an investigation is to work out those 'unresolved issues.' By dumping a complex case in the hands of an uneducated jury, you are almost certain of the outcome you desire.
The shooting itself led to protests and the frequently heard cry for justice. Despite troubles with the police before this incident, Carter-Vinzant, a father of two, was needlessly gunned down at the hands of over-zealous police. This is another tragic story that continues on the streets of the US, despite widespread media attention. In response to the settlement Carter-Vinzant's family released a statement: "Aurora has maintained throughout this process that it wanted to make the best of this unimaginable tragedy. The family knows that nothing will make them whole again. Rather than allow this tragedy to divide the community, Aurora has honored the family's wishes by using Naeshcylus's death as an occasion for introspection and positive changes in its police department."
Jerothe was temporarily re-assigned within the department, but no press releases have been sent out stating whether or not he has left the department. Another case of sweeping justice under the rug, as you can bet that Jerothe still patrols the streets of Aurora. A payoff of $2.6 million would not have been handed down if there was no perception of wrong-doing. Once again, we see that justice is only found in the form of payouts from the same people who refuse to hold themselves accountable.
---
This article (City of Aurora Makes Historic Settlement in Shooting Death of Unarmed Black Man) is a free and open source. You have permission to republish this article under a Creative Commons license with attribution to the author and AnonHQ.com.
---
Supporting Anonymous' Independent & Investigative News is important to us. Please, follow us on Twitter: Follow @AnonymousNewsHQ