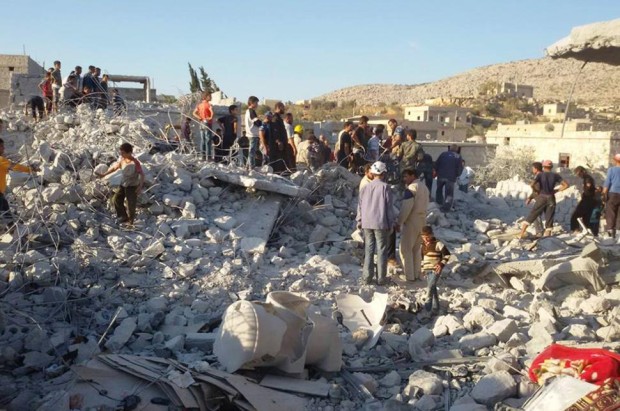 The Syrian Observatory for Human Rights (SOHR) has said that it has documented the death of 1,601 people since the beginning of the United States led coalition air strikes against ISIS.
Many others, the rights group said have been wounded with civilians increasingly being hit by coalition bombs from the air.
SOHR said 62 civilians including 8 children and 5 women were killed by coalition airstrikes in oil fields and refineries areas such as al-Hasakah , Der-Ezzor countrysides, al-Raqqa, al-Matahin building in Menbej located in the northeast of Aleppo and Kafar Daryan.
In the Syrian western countryside of Aleppo, 73 fighters from the Jabhat al-Nusra were killed by coalition air strikes at their headquarters. Another fighter from the Islamic brigade who was arrested by ISIS is said to have been killed by coalition air strikes at ISIS's base in Ma'dan in al-Raqqa.
SOHR said ISIS has suffered huge casualties from the coalition airstrikes. It said it was able to confirm that 1,465 ISIS fighters have been killed, most of them being non-Syrian fighters at their posts and oil refineries in Homs, Hama, al-Hasakah, al-Raqqa, Der-Ezzor and Aleppo.
Due to bombardment and frequent clashes, SOHR said it was unable to have access to many villages where civilians are believed to have suffered more casualties from coalition airstrikes.
It condemned the spate at which coalition airstrikes are killing innocent civilians, including children and women who are defenseless in the battle that is involved with heavy weapons.
Coalition forces put the number of militants killed at over 8,500 since the airstrikes began last year but are reluctant to indicate that of civilians.
In November 2014, the United Nations' Secretary-General, Ban Ki-moon warned that the strikes alone cannot defeat ISIS militants and cited estimates of civilian casualties caused by the bombing.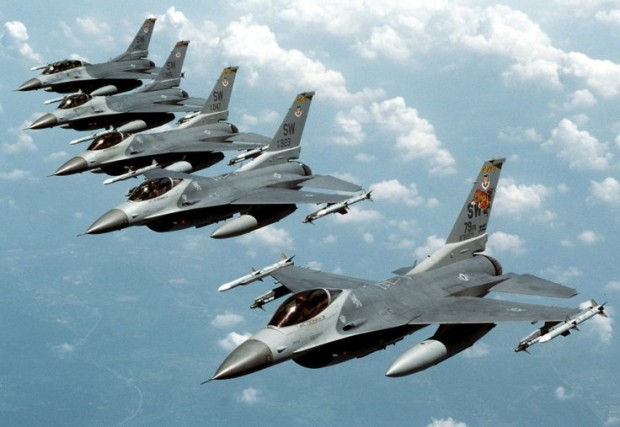 "The international coalition continued airstrikes against ISIL in Syria on a near-daily basis with reports of some 865 people killed, including 50 civilians, in Aleppo, Deir ez-Zor, Hasakeh, Idlib and Raqqa since strikes began," he said in a statement.
The Pentagon said then that its Central Command was investigating "credible" incidents of civilian casualties from airstrikes by the coalition. Rear Adm. John Kirby, the Pentagon press secretary, said "we're very mindful of the impact that so-called collateral damage can have on efforts to defeat insurgencies following the previous US experience in Iraq and Afghanistan, it matters to us to avoid civilian casualties". But nothing has come out from the Pentagon after making this promise.
US military officials have previously even disputed reports of airstrikes killing civilians from human rights and Syrian opposition groups.
Critics of the US-led bombing warfare against ISIS in Iraq and Syria have asserted that not only is it ineffective but also encourages more people to join radical groups.
"It is completely unsuccessful from the standpoint of destroying ISIS, but it's an enormous success story for ISIS. It is actually helping the Sunni Islamists recruit new people – more than a thousand every month from across Asia, Africa, and the Middle East," retired US Army Colonel Douglas MacGregor told RT.