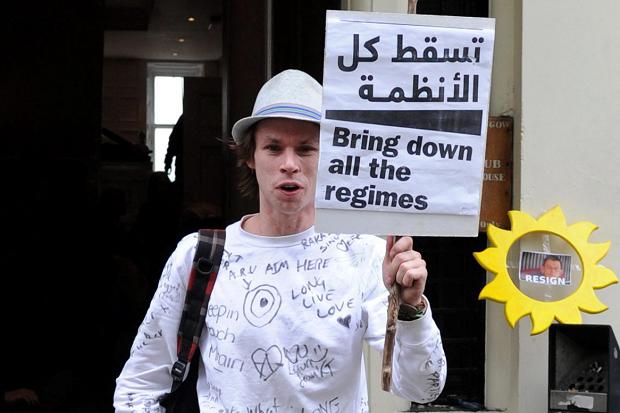 Lauri Love, a twenty-eight-year-old British national, has been found yet again in a troublesome state according to the courts in the United States as per the 'Computer Misuse Act 1990'. Why? Because he previously hacked into many computers belonging to the United States Army and National Aeronautics and Space Administration in an attempt to steal sensitive information, and now the US media claims that he also caused millions of dollars worth of damage to the US government in just a yearlong hacking campaign that took place in 2013.
Britain's National Crime Agency arrested the hacker on Friday after an investigation done by the US Army's Criminal Investigations Command (or USACIC). The case was filed on Monday in the courts of Newark, New Jersey.
According to the indictment, Lauri Love & conspirators hacked into thousands of networks, including many belonging to the United States military and other government agencies. As part of their alleged scheme, they stole military data and personally identifying information belonging to servicemen and women. Such conduct endangers the security of our country and is an affront to those who serve it, says Paul Fisher, District Attorney (New Jersey).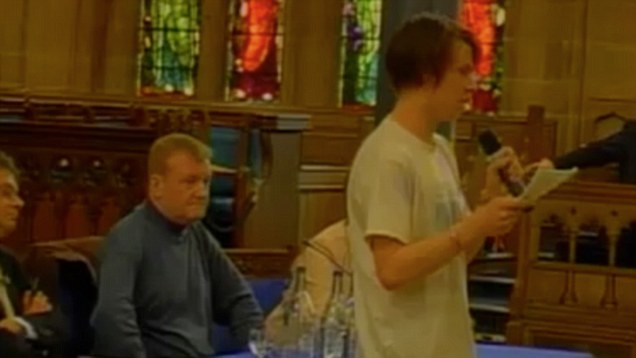 Image Source: Youtube – A Youtube still showing Lauri Love talking at Glasgow University meeting in 2011
The report that was released by the United States Department of Justice, described Love to be a very organized and sophisticated hacker who knows how to get into large prolific networking systems, including but not limited to, government agencies and private sectors; collecting mass amounts of information including personally identifiable information from within the compromised networks, and ex-filtrating data out of the compromised networks.
Love went by different aliases on the web – 'Route', 'Nsh' and sometimes by 'Peace' – when on cyber missions along with his team mates from Australia and Sweden.
In ten separate online assaults, he and his team have been said to have successfully stolen the personal information of more than five thousand former government employees, including people hired by NASA.
He faces up to ten years of prison time in the United States if he is found guilty in the court, and furthermore, he is obliged to pay a fine of two hundred and fifty thousand US Dollars, that comes out to one hundred and fifty four thousand British Pound Sterling's.
"We might be able to get at real confidential shit. You have no idea how much we can fuck with the US government if we wanted to. It's basically every piece of information you'd need to do full identity theft on any employee or contractor for the government agency," – Lauri Loves chat transcripts.
Andy Archibald, a mediator from the National Crime Agency, states that this arrest is the culmination of close joint workings by the National Crime Agency, police, Scotland and our international partners.
"Cyber criminals should be aware that no matter in the world you commit cyber crime, even from remote places, you can and will be identified and held accountable for your actions. The National Crime Agency has well developed law enforcement alliances globally and we will pursue and deal robustly with cyber criminals," concluded Archibald.
SOURCES:
https://www.facebook.com/nolove4us
http://www.scotsman.com/news/politics/top-stories/insight-lauri-love-the-making-of-a-hacker-1-3170765
http://rt.com/usa/175680-lauri-love-indicted-again/
http://www.fbi.gov/washingtondc/press-releases/2014/hacker-charged-with-breaching-multiple-government-computers-and-stealing-thousands-of-employee-and-financial-records