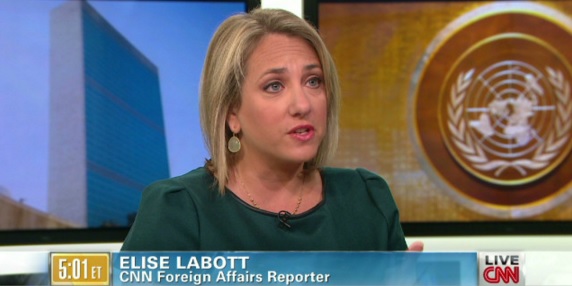 By John Vibes at trueactivist.com
CNN reporter Elise Labott was recently suspended for two weeks after she posted a very tame message supporting refugees from Syria and Iraq on her personal Twitter page.
The comments were not at all extreme or offensive, but according to some critics they were "biased" and showed her personal opinion, something that is frowned upon among mainstream journalists.
Her tweet simply said that the Statue of Liberty "bows head in anguish" in response to recent measured by the US government to make it more difficult for refugees from the middle east to enter the country.
House passes bill that could limit Syrian refugees. Statue of Liberty bows head in anguish @CNNPolitics https://t.co/5RvZwVftgD

— Elise Labott (@eliselabottcnn) November 19, 2015
After her suspension was announced, Labott posted a follow-up tweet apologizing for her comments.  
Everyone, It was wrong of me to editorialize. My tweet was inappropriate and disrespectful. I sincerely apologize.

— Elise Labott (@eliselabottcnn) November 20, 2015

Mainstream journalists are not allowed to have their own opinion and are only suppose to repeat information that has been handed down by certain sources, most of those sources being government-related. This, according to mainstream thought, is how journalists remain "unbiased," but it limits what they are capable of in terms of activism if they are only allowed to repeat facts from certain sources.
Labott has received an outpouring of support since her suspension, despite the fact that she was forced to take back her statements.
---
This article (CNN Reporter Suspended For Tweeting In Support Of Refugees From Syria And Iraq) is free and open source. You have permission to republish this article under a Creative Commons license with attribution to the author and TrueActivist.com.
John Vibes is an author and researcher who organizes a number of large events including the Free Your Mind Conference. He also has a publishing company where he offers a censorship free platform for both fiction and non-fiction writers. You can contact him and stay connected to his work at his Facebook page. You can purchase his books, or get your own book published at his website www.JohnVibes.com.