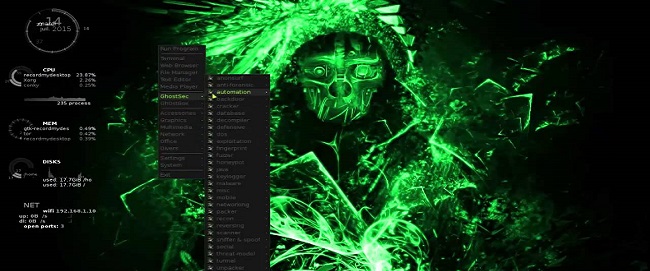 As a result of the terror attacks in Paris and the subsequent 'War on ISIS' declared by Anonymous, the channels on anonboards.com have been flooded by hundreds, perhaps thousands, of people every day; all in the name of standing up and speaking out against ISIS. Some reaching out to ask the world for help, some looking for ISIS accounts to target and a few others have come in to ask if Anonymous is really doing the right things here. I did not think much of this opinion until someone showed me this article, outlining why counter-terror agents maybe be negatively impacted by Anonymous' actions.
You may or may not have heard of CtrlSec or GhostSec, but here is why you should. Ghost Security Group (aka, GhostSec) operates with the mission of:
"…eliminating the online presence of Islamic extremist groups such as Islamic State (IS), Al-Qaeda, Al-Nusra, Boko Haram and Al-Shabaab in an effort to stymie their recruitment and limit their ability to organize international terrorist efforts."
Understanding that there are many means to an end, the Ghost Security Group works closely with many international authorities, such as the FBI. CtrlSec says they are not so much in the business of "hacking" as they are in taking down ISIS accounts — very effectively I might add, with an estimated total of over 100,000 accounts having been shut down by this one group alone. GhostSec, on the other hand, does more of the dirty work, penetrating deep into ISIS chats, forums and web pages, and monitors all activity. From there, the data is recorded and submitted to international authorities. These two "black-hat" organizations work with an understanding of sorts with government officials also fighting ISIS. Rather than go after one another, everyone works together and all society is better off for it.   
Two days ago, Anonymous announced that they have taken down over 5,500 ISIS twitter accounts (as part of the new wave of attacks). Take a moment to consider the collective movement of Operation ISIS (#OpISIS) you may be talking about tens of thousands of accounts deleted. Though this is impressive in its own right, GhostSec surmises that for however "well intended" these actions are, they may cause more harm than good. Here's why…
Every Facebook page, Twitter account, or web page that is taken down is one less channel intelligence analysts have to monitor. Say, for example, an Anonymous member takes down a Twitter account, but the person whom owned this account was going to announce an attack that night, by shutting down the account we may be losing out on important intelligence. In essence Anonymous is forcing ISIS members underground making them much harder to track and monitor. A spokesperson for GhostSec, known as Digital Shadow, was quoted as saying:
"When it comes to terrorist attacks, one of the big worries is that you could take down forums and cost someone their lives, Anonymous has a habit of shooting in every direction and asking questions later."
Intelligence analysts have reached out to Anonymous and the hacking community, saying that as a result of Anonymous' #OpISIS attacks we have begun pushing members off social media offline and they are now using an app called Telegram to communicate internally. This app is more secure and actually enables the transfer of funds from one user to another. Telegram seems to be the next place to target to monitor and track ISIS movements.
To Report Any ISIS-related content on the internet, please visit: www.ghostsec.org
---
This article "How Anonymous May Harm Counter Terrorism Efforts" is free and open source. You have permission to republish this article with a creative commons license with attribution to the author and AnonHQ