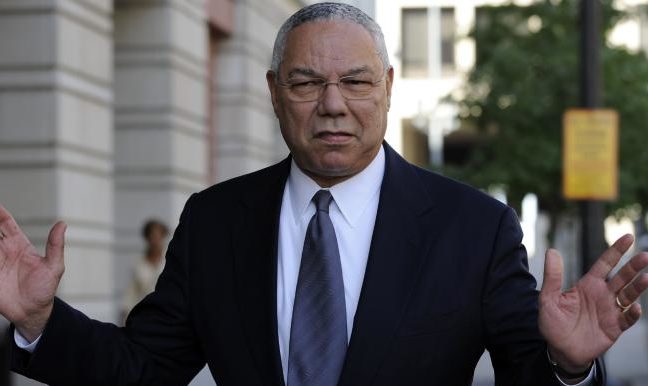 Colin Powell is one of the latest to see his emails leaked. But rather than deny their existence or content, Powell has acknowledged the hack, saying that there are more where they came from.
In one email, Powell writes to a former aid, of Trump's ability "No need to debate it with you now, but Trump is a national disgrace and an international pariah." He also attacks former Vice President Dick Cheney, calling him and his family "idiots" and mentions the meltdown that Hilary Clinton had when Obama beat her to the Presidential seat in the last elections.
All amusing content, no doubt.
But it's important to recall the murkier past of Colin Powell and the somewhat unambiguous lies, evidence that was largely and knowingly fabricated, all in the name of supporting a military presence in Iraq, as he once told in a 2003 UN presentation.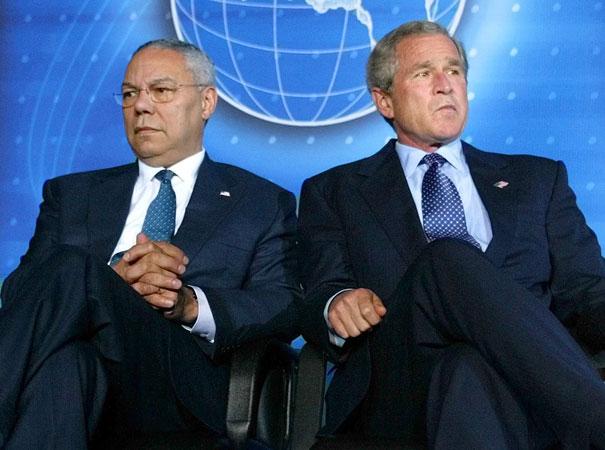 Huffington Post, at the time, dissected Powell's speech, comparing them to off-the-record Powell comments. The most notable was Powell's insistence of military intervention against Iraq, and to review the U.S. stance, at the UN Security Council of Feb. 5, 2003. Powell's version was wholly inaccurate and now, obviously unreliable.
"My colleagues, every statement I make today is backed up by sources, solid sources. These are not assertions. What we're giving you are facts and conclusions based on solid intelligence."
According to Huffington, he later reiterated that there "is no doubt in my [Powell's] mind" that Iraq had a nuclear weapons program. However, according to Powell's chief of staff at the time, Larry Wilkerson said:
"[Powell] had walked into my office musing and he said words to the effect of, I wonder how we'll all feel if we put half a million troops in Iraq and march from one end of the country to the other and find nothing."
Omission also played a part in that fateful presentation. Powell also accused of Iraq's chemical weapons record being riddled with lies. And they were. But the records were pre 1991 and they were destroyed shortly after the war. Further, Powell stated at the UN:
"[I]n mid-December weapons experts at one facility were replaced by Iraqi intelligence agents who were to deceive inspectors about the work that was being done there."
A 2003 INR memo, however stated the intelligence was "**/WEAK. Iraqi intelligence officials posing as WMD scientists. Such claims are not credible and are open to criticism, particularly by the UN inspectorates."
Years later, we all know how the Iraqi Wars ended, and the evidence to justify them in the first place was not actually evidence. None of this is new, but the transcript goes on and on, debunking Powell's false accusations, deceptive intelligence reports and empty promises.
It's important to remember the deceit.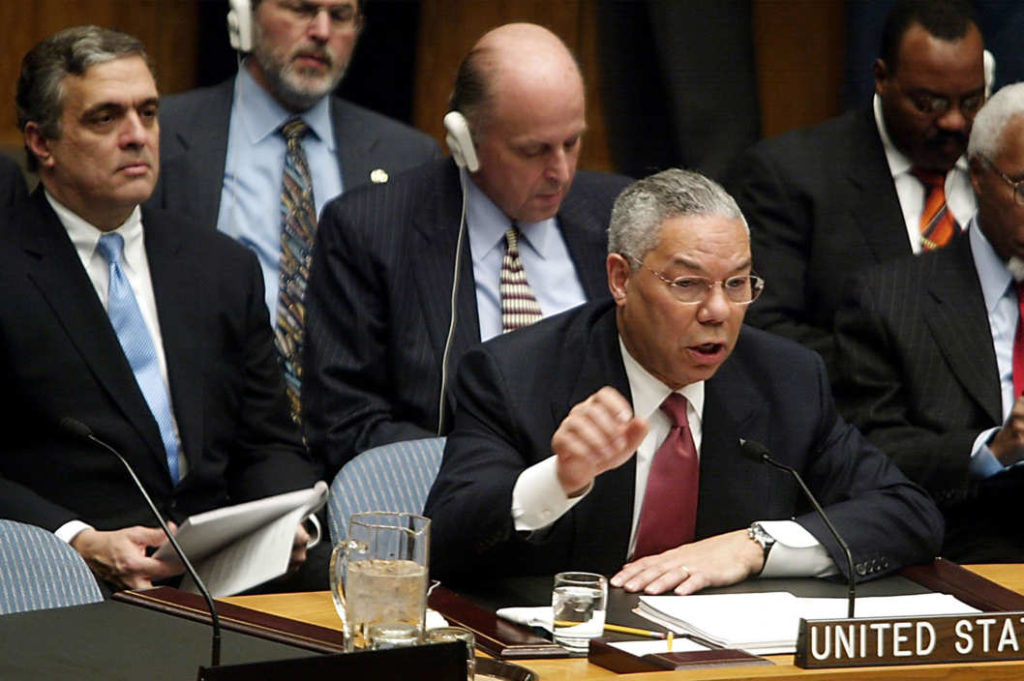 I'll leave you with the closing Powell comment at the UN:
"Indeed, by its failure to seize on its one last opportunity to come clean and disarm, Iraq has put itself in deeper material breach and closer to the day when it will face serious consequences for its continued defiance of this council.
My colleagues, we have an obligation to our citizens, we have an obligation to this body to see that our resolutions are complied with. We wrote 1441 not in order to go to war, we wrote 1441 to try to preserve the peace. We wrote 1441 to give Iraq one last chance. Iraq is not so far taking that one last chance.
We must not shrink from whatever is ahead of us. We must not fail in our duty and our responsibility to the citizens of the countries that are represented by this body."
Thank you, Mr President."
Thank you, Mr President and Mr Powell, indeed.
---
This article (Colin Powell's Deceit Goes Further than the Recently Leaked Emails) is a free and open source. You have permission to republish this article under a Creative Commons license with attribution to AnonWatcher and AnonHQ.com.