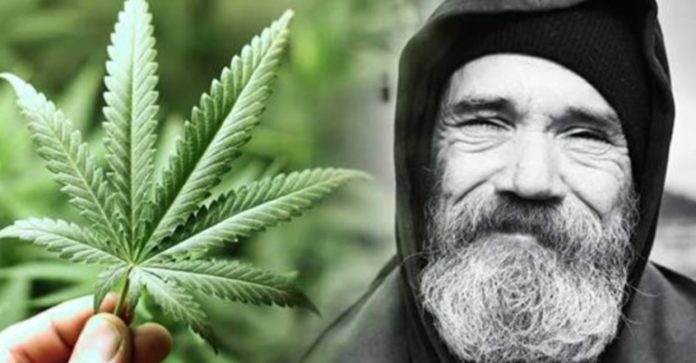 By: Claire Bernish / The Free Thought Project
This Colorado town is taking revenue from the booming legal cannabis industry to solve its homeless problems.
Aurora, Colorado plans to derive a powerful solution from their lack of prohibition — it will donate millions from legal cannabis sales to area nonprofits whose programs help the homeless.
As Mic noted, Colorado tax revenue from cannabis last June, eclipsed that of alcohol sales for the first time — coming in just shy of $70 million. Now, Aurora will be able to allot $1.5 million of that to help solve its homeless issue.
Colfax Community Network will receive $220,000 from the fund to continue its program of education for low-income families who live in motels and "apartments along the Colfax corridor about helpful community services," and provides them with food, clothing, hygiene products, diapers, and other necessities, the Aurora Sentinel reported.
"The Colfax Community Network is in extremely dire straits in that they do not have funds to continue operating," explained Nancy Sheffield, director of neighborhood services, to the Sentinel.
Another portion of the cannabis tax revenue will fund vans for members of the Comitis Crisis Center and Aurora Mental Health to provide "homeless outreach."
To assist those without homes in finding permanent housing, the Aurora Housing Authority also will receive funds to switch their part-time coordinator position into a full-time job. This position is vital to the push for housing previously homeless individuals and families as landlords are often resistant due to the perception of 'risk' involved.
Though the city council was unable to finalize an agreement for how to allocate the remaining millions in revenue, one proposal being considered is a day center where the homeless "could wash their clothes, take a shower and receive mental health services."
Employing cannabis revenue should be a boon compared to red-light cameras many of the nonprofits currently rely on for funding since it's possible they will be removed in the future. Cannabis, however, is a booming business.
"In 2017, the city estimates nearly $6.4 million in pot revenue. But once all of the allotted recreational marijuana licenses are issued — the number is capped at 24 — revenue from pot is expected to remain flat from 2018-2020," the Denver Post reported last year.
Though somewhat more controversial, Los Angeles has proposed using a cannabis tax on medical marijuana to help solve its homeless crisis, though many believe taxing medicine to solve homelessness is misguided or worse. Taxing recreational pot, as has been done in Colorado, provides a source of funding through choice, whereas medical cannabis is necessary medicine for thousands of people and should no less bear unnecessary tax than more mainstream medicines.
Aurora's plans to help the homeless provide plenty of evidence of the numerous benefits cannabis legalization — and, indeed, ending the failed war on drugs — can afford.
What are your thoughts? Please comment below and share this news!
---
This article (Colorado's Legal Pot Sales Are So Successful, They Are Now Providing Solutions To Homelessness) by Claire Bernish is free and open source. You have permission to republish this article under a Creative Commons license with attribution to the author and The Free Thought Project.
Read More: http://www.trueactivist.com/colorados-legal-pot-sales-are-so-successful-they-are-now-providing-solutions-to-homelessness/