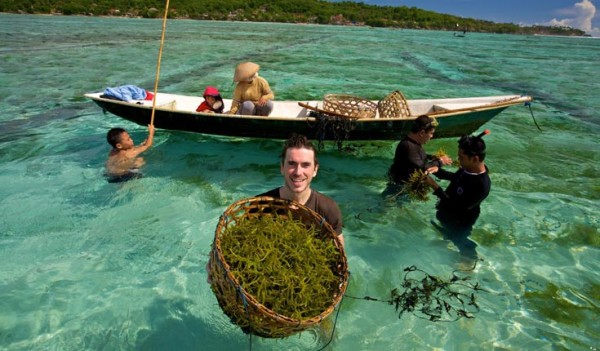 As global climate change continues to make water a scarce and expensive resource, terrestrial crops appear less and less able to meet our needs. With climatologists predicting an 80% chance of a millennium drought in the next 30 years, a feedstock with no freshwater input like sea vegetables will be critical for meeting the needs of a still-growing population.
Researchers with Green Wave- an ocean farming organization, have said that there are more than 10,000 edible plants species known as Ocean Greens or seaweeds buried in oceans across the world. And these plants can serve as a massive boost for food production across the world if policy makers give the opportunity their attention.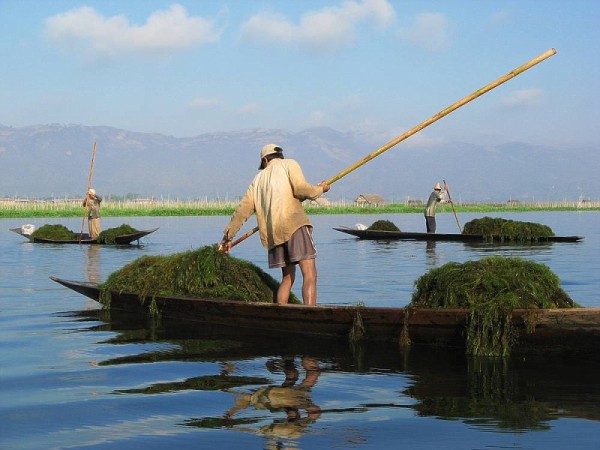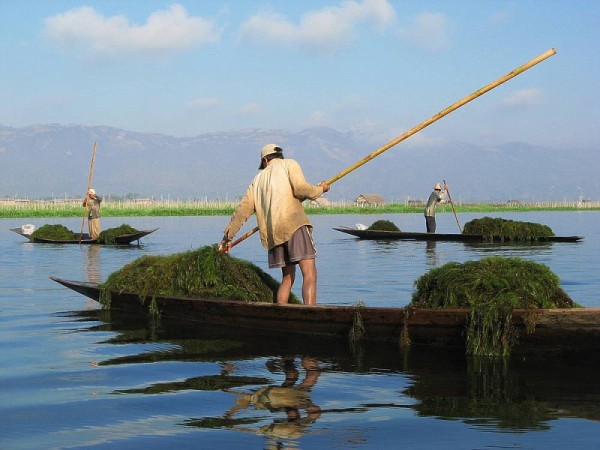 It is said these plants do not only have positive environmental and ecological benefits, but also the potential to meet a large percentage of our populations needs, including creating jobs anywhere in the world where the plants are developed.
Ocean Greens are capable of thriving even in high-nitrogen conditions that harm other species; it's one of the most sustainable foods on the planet, and one of the few edible crops that improves the health and biodiversity of its ecosystem.
"Sea vegetables, though, don't just anticipate a climate-changed planet. Our models for cultivating these species actively help to mitigate and repair environmental problems. Seaweed and shellfish farms like ours can serve as carbon sinks, a fast-growing aquatic rainforest that sequesters atmospheric carbon and reduces acidification. Sea vegetables are not alone in this; rather they form the backbone for a polyspecies model of farming where shellfish, sea cucumbers, and other restorative species can collaborate to remediate the environment. The shellfish we raise in concert with seaweed absorb nitrogen, usually a pollutant in aquatic ecologies, and help maintain a healthy ecology, often undoing damage done by nitrogen-rich runoff from terrestrial farms," Green Wave said.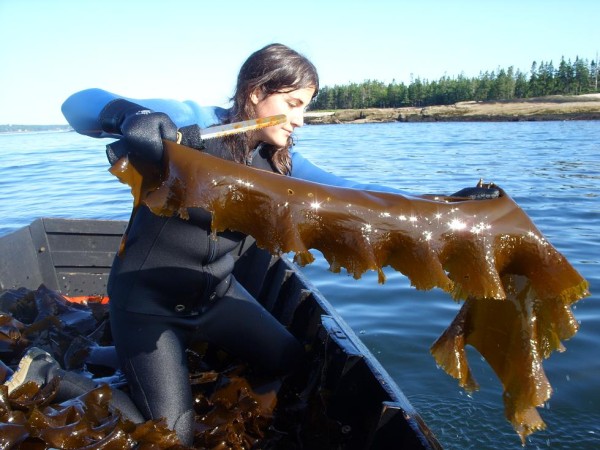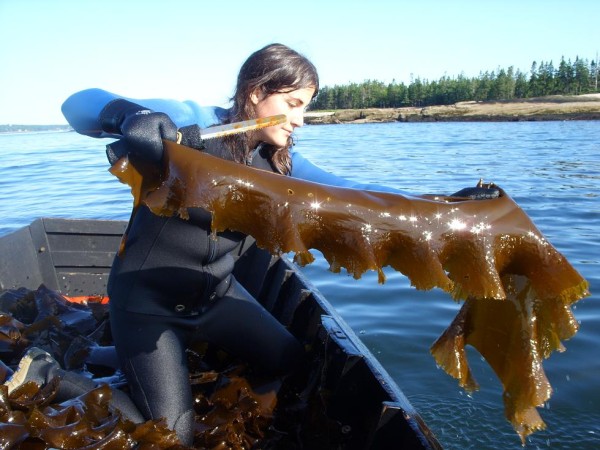 According to experts, Ocean Greens boast an impressive nutritional profile. Some of them are said to be packed with more calcium than milk. Others have more iron than red meat, and some also have more protein than soybeans.
It is also said farming Ocean Greens is very cost effective, especially in this era as the conventional way of growing crops has become unpredictable due to aggressive climate change. Therefore, it is predicted that these sea vegetables will become the most affordable food on the planet in a few years to come.
But, in order to facilitate the transition to large-scale Ocean Greens agriculture, it is said the world will need serious and sustained infrastructure development. And Green Wave is currently pioneering that. In Fair Haven, Connecticut, the organization has began the processing, cold storage, and shipping facilities which will allow small-scale producers to capture more of the value chain, while also enabling them to sell directly to local retailers and consumers.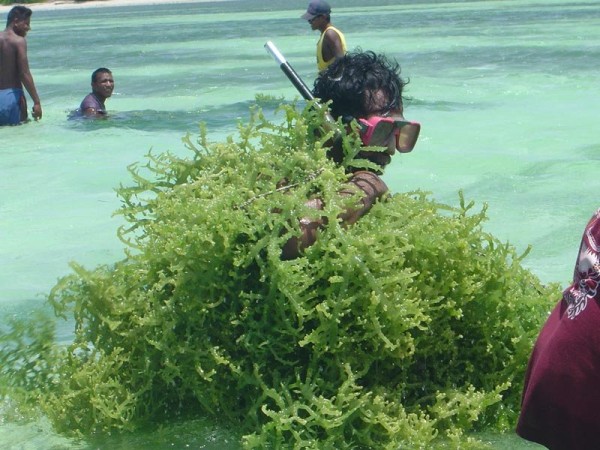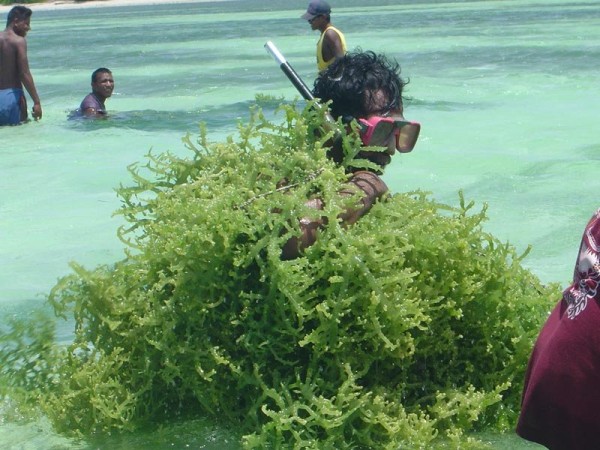 For the past two years, the company has also collaborated with the Yale Sustainable Food Program, to pilot a seaweed-based fertilizer on farms. They have also recently began exploring seaweed as a possible feed for cattle.
"Our last focus is on developing the market end of this blue-green industry. Through access to infrastructure, we aim to empower farmers to develop new sea-vegetable-based products, and to reap the benefits of that innovation directly. Specialized products like pickled kelp stems, kelp fettuccine and sea salts can help these farms reach new markets while still having tried-and-true sellers like oysters and mussels to fall back on," the company said.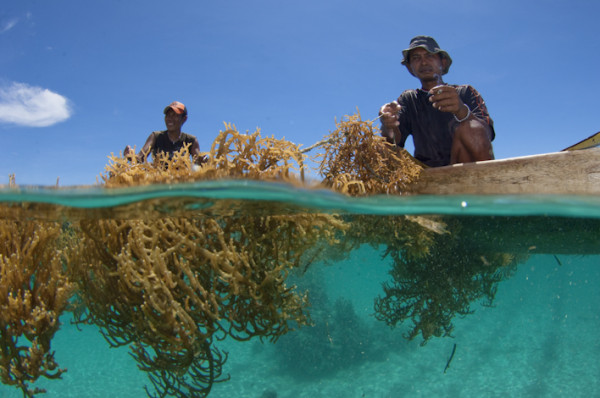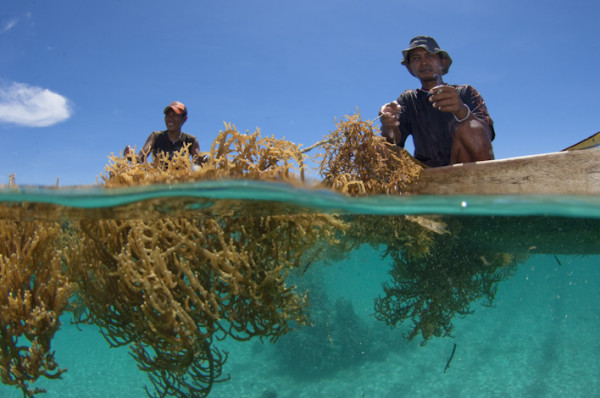 Green Wave confirmed that the White House has responded positively to their initiative. The company said "last year, we supplied the first domestically produced seaweed ever served at a White House state dinner".
We hope that their initiative will be fully supported, not only by the White House, but also by various governments around the world so that the world can be hunger free.
---
You want to support Anonymous Independent & Investigative News? Please, follow us on Twitter: Follow @AnonymousNewsHQ
---
http://www.huffingtonpost.com/bren-smith/ocean-greens_b_7487988.html?ncid=fcbklnkushpmg000000