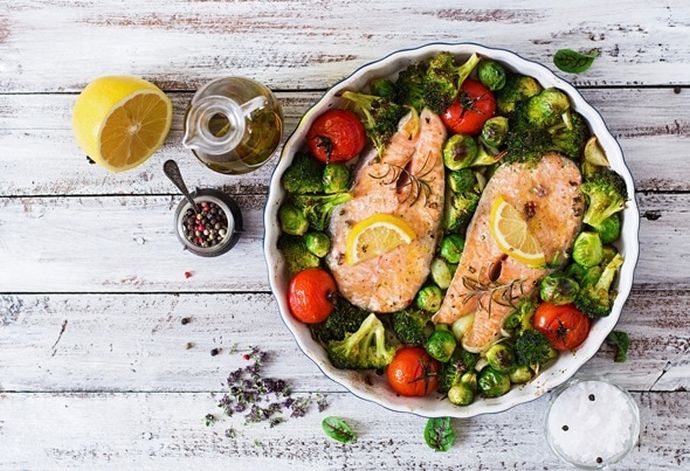 The DASH (which stands for dietary approaches to stop hypertension) diet is rated the best overall diet in the U.S. News & World Report annual diet ranking. Developed by the National Heart, Lung, and Blood Institute to help people lower high blood pressure without medication, as well as shed a few extra pounds, the diet emphasizes eating whole grains, fruits and vegetables, and low-fat dairy while limiting salt. Thus, it is a diet for everyone who seeks health benefits other than just weight loss.
"Diets that do the best encourage moderation and balance," Angela Haupt, assistant managing editor of health at U.S. News and World Reports, told TODAY. "The reason we always hear about DASH is that it does work. It takes these common-sense rules and puts it in the plan."
A panel of nutritionists, dietary consultants, diabetes specialists, cardiologists, and weight loss experts evaluated 38 different diets across nine categories on a variety of criteria, including how easy the diet is to follow, its effects on weight loss (both short term and long term), how nutritional and safe the diet is, and how well it helps prevent diabetes and cardiovascular disease.
"DASH was developed to fight high blood pressure, not as an all-purpose diet. But it certainly looked like an all-star to the panel of experts, who gave it high marks for its nutritional completeness, safety, ability to prevent or control diabetes and its role in supporting heart health. Though relatively obscure, it beat out a field full of better-known diets. One expert also described the diet as a "well balanced, thorough approach to weight loss."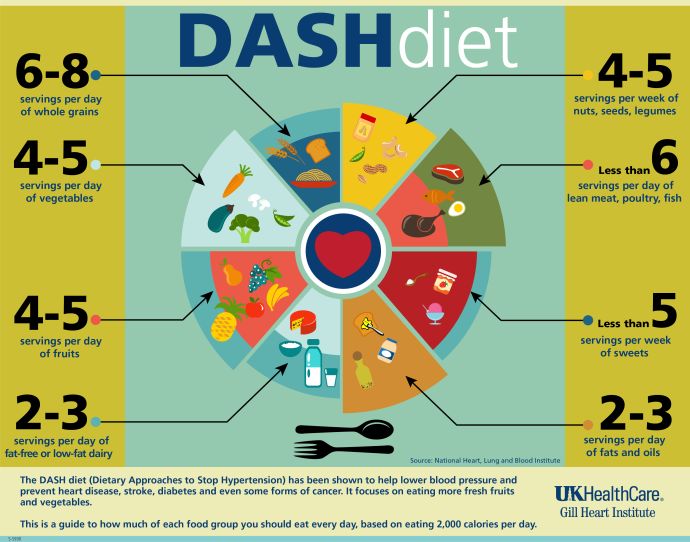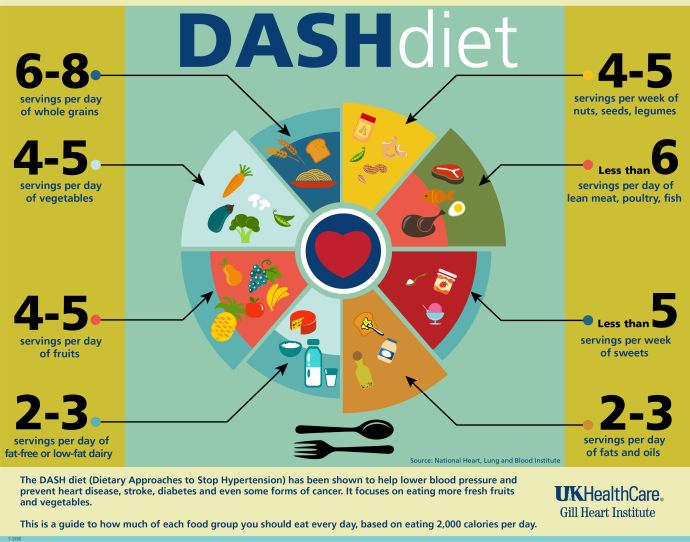 Connie Diekman, past president of the American Dietetic Association and current director of university nutrition at Washington University, said lifestyle changes are the common denominator of success with the diets.
"This year's list of diets reflects the long-standing body of evidence that shows weight loss, a true change in body fat levels, is achieved though changes in lifestyle behaviors including food choices, portions, and activity.
"This list might not be the quick-fix answer so many people want, but it is a list of reputable, maintainable, and healthful eating plans that will help people achieve weight loss. The top-rated eating plans will help people create a lifestyle eating plan to help them avoid the 'on-and-off' routine of most fad diets."
The U.S. Department of Agriculture considers the DASH diet one of the best examples of a healthy eating pattern for adults with pre-hypertension and hypertension.
"The DASH dietary pattern lowers blood pressure and LDL-cholesterol levels, resulting in reduced CVD risk, compared to diets that resemble a typical American diet. The DASH Eating Plan is high in vegetables, fruits, low-fat dairy products, whole grains, poultry, fish, beans, and nuts and is low in sweets, sugar-sweetened beverages, and red meats.
"It is low in saturated fats and rich in potassium, calcium, and magnesium, as well as dietary fiber and protein. It also is lower in sodium than the typical American diet, and includes menus with two levels of sodium, 2,300 and 1,500 mg per day."
Most, if not all of the U.S. News and World Reports' experts agree that "Americans should cut down on refined sugars, salt and high glycemic load refined grains. These are exactly the same dietary recommendations that contemporary Paleo diets endors."
"Our Best Diet rankings provide the millions of people around the world looking to make a lifestyle change a place to jumpstart their health and fitness goals. Best Diets provides each person a chance to evaluate what diet will work best for them and their particular needs: besides the rankings and data, we offer a detailed profile of each diet, along with sample food diaries and recipes."
The distinguishing factor of the DASH diet is that it limits how much sodium you eat. For people with hypertension, the DASH diet helps drop abnormally high blood pressure from as many as 8 to 14 points.
The typical day on a 2,000-calorie DASH diet looks like this:
No more than 2,300 milligrams of sodium, eventually working down to no more than 1,500 milligrams. (For reference, a single slice of pizza contains about 640 milligrams of sodium.)
6-8 servings of grains
4-5 servings each of veggies and fruits
2-3 servings of fat-free or low-fat dairy. (Plain dairy products are much lower in sugar than flavored.)
6 or fewer servings (equal to about one ounce) of lean meat, poultry, and fish
4-5 servings (per week) of nuts, seeds, and legumes
2-3 servings of fats and oils
No more than 1-2 alcoholic drinks. (A serving is equal to 12 ounces of beer, 5 ounces of wine, or 1 1/2 ounces of liquor.)
5 or fewer servings (per week) of sweets
---
This article (DASH Ranked the Most Well-Balanced Diet 7th Year in a Row. Here's Why) is a free and open source. You have permission to republish this article under a Creative Commons license with attribution to the author and AnonHQ.com.
---
Supporting Anonymous' Independent & Investigative News is important to us. Please, follow us on Twitter: Follow @AnonymousNewsHQ