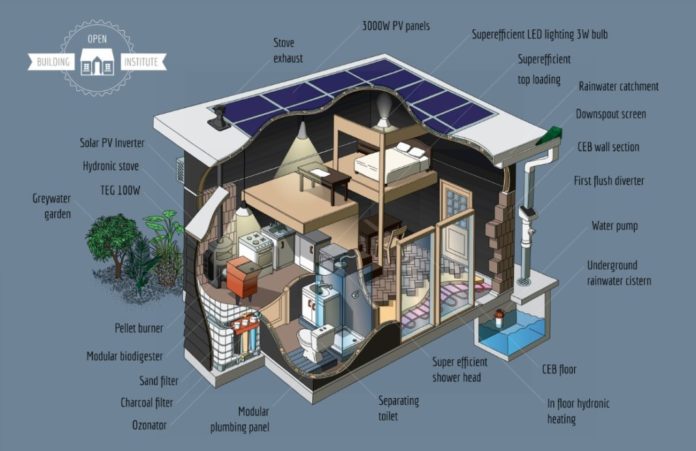 The rise of the global population has quickly become one of our greatest and most pressing concerns. The future of our planet and the sustainability of humanity depends on several deciding factors including, but not limited to, the management of cultivation and land.
The world population is estimated to reach 9.7 billion by 2050, leaving many wondering how these people will be fed and housed. The answer to both questions lies with the development of technology and scientific practices.
3D printing, for example, has significantly reduced to costs of house construction as materials can be printed on-site, eliminating high-cost shipping expenses. Leading the way to the future of quick and affordable housing solutions is Marcin Jakubowski and Catarina Mota, founders of the Open Source Ecology and the Open Building Institute, a collaborative effort focusing on "low cost and rapidly-built structures that are modular, ecological, and energy efficient."
The Open Building Institute claims that you can build your own starter home for as little as $25,000 using the tried and tested template outlined below.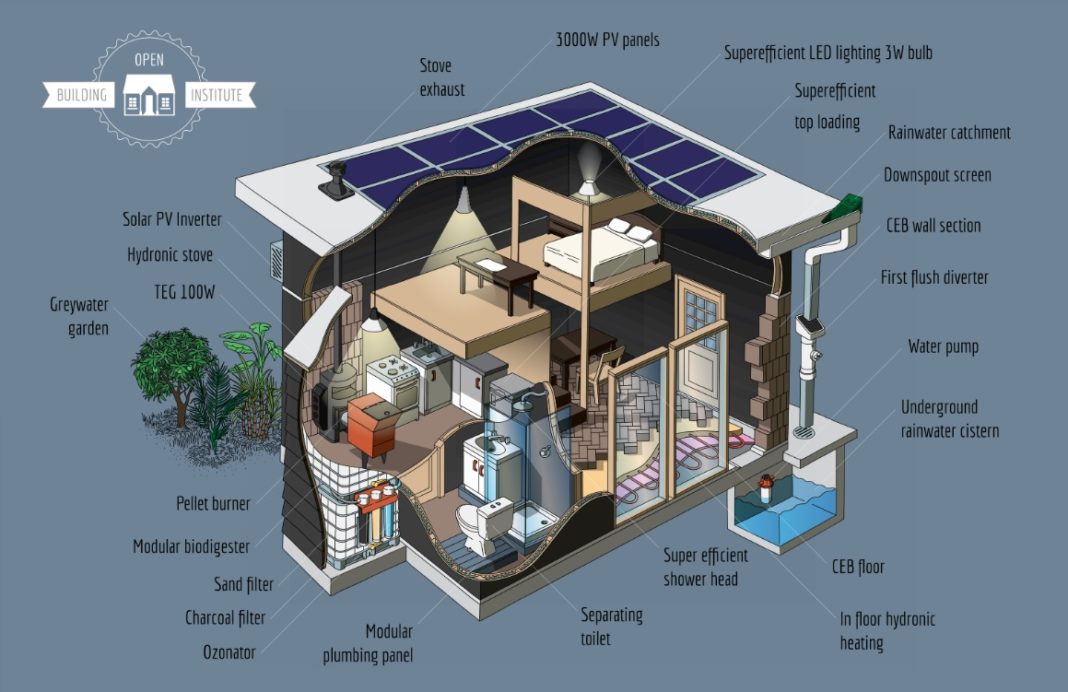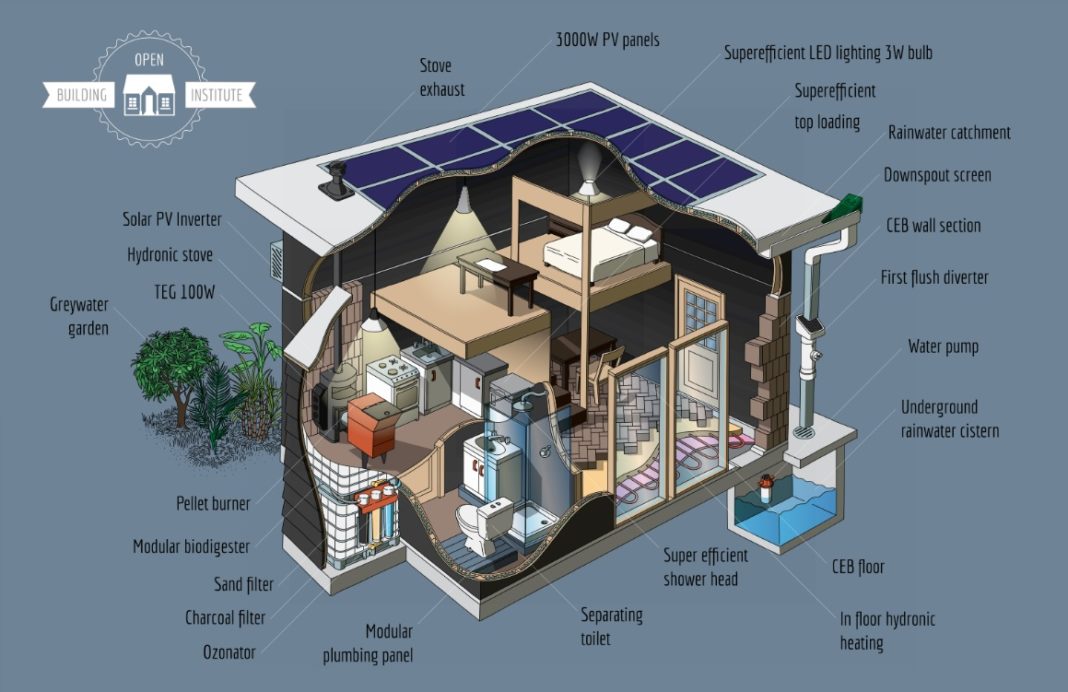 1) Design Your Home with Open Source Module Library
Before you can begin designing your new home, you must first compile a list of modules that you would like your new home to feature. A 700-square-foot starter home, for example, that features ecological modules – including rainwater catchment and water filtration, solar panels, efficient LED lighting, bricks produced from your own soil, passive solar heating, and biogas – will cost you less than $25,000 in materials. It is also possible to add additional modules to the design of your home at a later date.
2) Train people how to build using this process 
The Open Building Institute provides you with the tools you need to hire a team of constructors to turn your design into a reality, and giving you access to training programs that will allow you to contribute to the project yourself.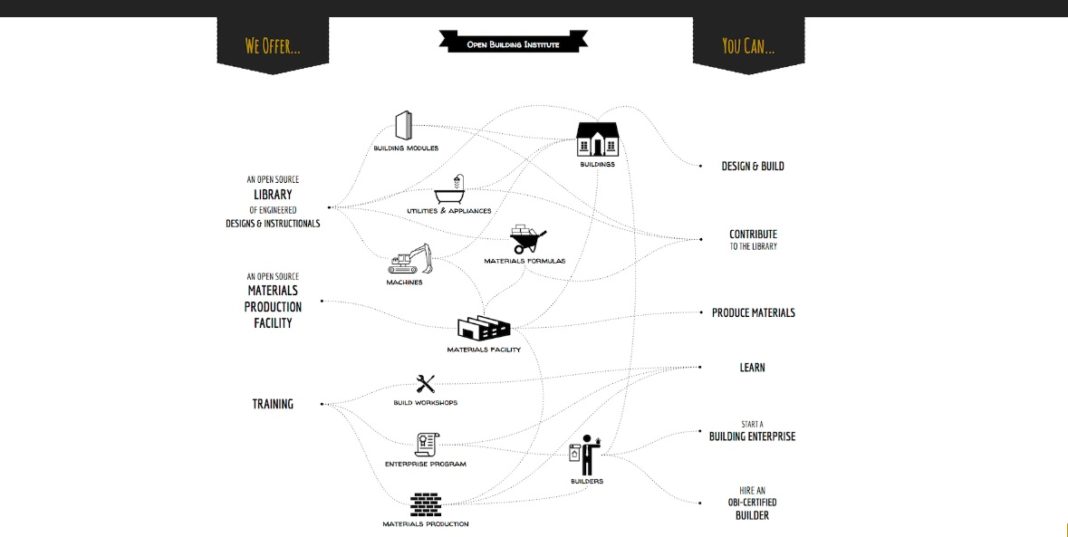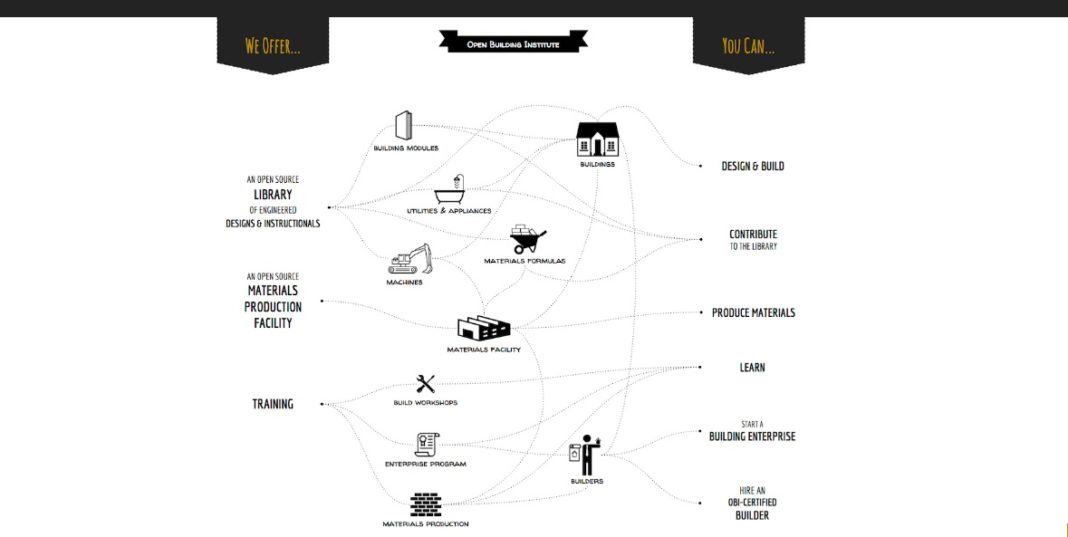 3) Construct your new home 
A team of training constructors will contribute to the building project as part of the Open Building Institute's intensive training program. This scheme is beneficial to all parties: the trainees receive the training needed to certify for future projects and the homeowner does not have to pay for the cost of construction.
"All you need is a plot of land connected to a utilities infrastructure and a workshop space. A group of people — around 35 — who have signed up for an OBI immersion course show up to learn," explains Marcin. "We teach them how to do the build using cordless drills and a number of saws and normal big-box store materials, which would be ordered by the homeowner and delivered. Then we assemble the pieces needed for the house, including modular electric wiring and plumbing, and install them rapidly in place."
4) Tackle Debt 
When you use the Open Building Institute's method of building, you can gradually build and extend your home over your lifetime. The company's incremental building program allows you to add additional rooms, features and extensions that suit your current budget.
"We're creating a bridge between the tiny house and the mansion," says Catarina. "The system is designed to grow towards the bigger house that you may need one day down the road. Right now, the housing market only has one offering, which is a really big, expensive house. There's a lack of starter homes. The incremental build approach offers an alternative."
5) Your Contributions Help Build OBI's Open Source System 
"The OBI system is open source, collaborative and distributed," the company's website states. Architects and engineers are constantly designing innovative building and design techniques that are more cost effective, reliable and energy efficient.
These module designs are then added to the OBI Library, where they can be shared and used around the world through an open source license. In a recent update, for example, the Open Building Institute has added an aquaponic greenhouse build to the ever-expanding open source library.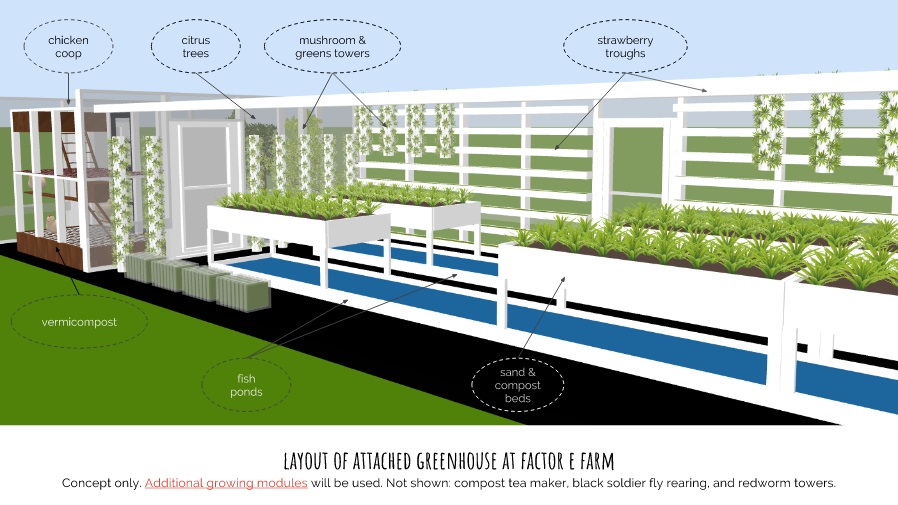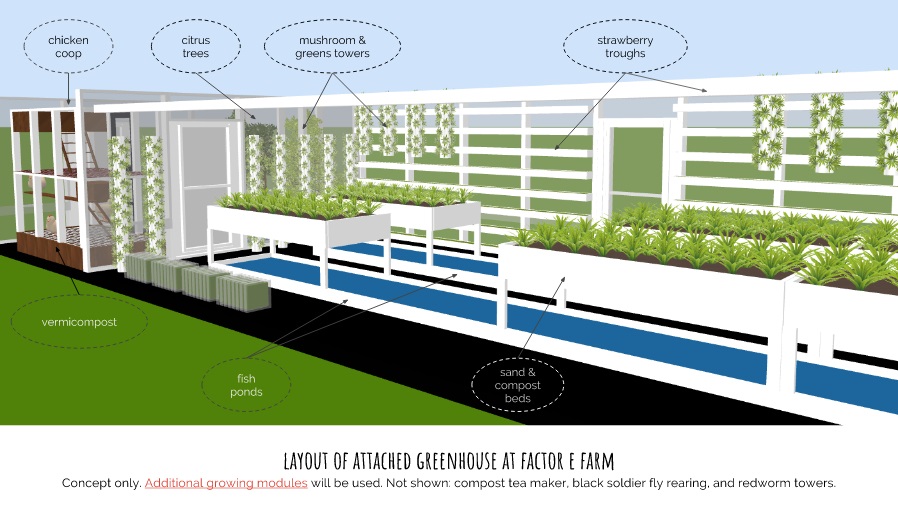 Today, the Open Building Institute is continuing to grow and expand their open source eco-building toolkit, so families and small startups can design, build and organize a house or greenhouse that respects the planet.
The module designs can address a variety of location specific requirements
including climate, availability to materials and cultural specifics, allowing anyone – no matter their location or budget – to have access to an eco-friendly home they can expand upon as their family or business grows.
---
This article (Design and Build Your Own Eco-Friendly Home for as Little as $25,000) is a free and open source. You have permission to republish this article under a Creative Commons license with attribution to the author and AnonHQ.com.
---
Supporting Anonymous' Independent & Investigative News is important to us. Please, follow us on Twitter: Follow @AnonymousNewsHQ