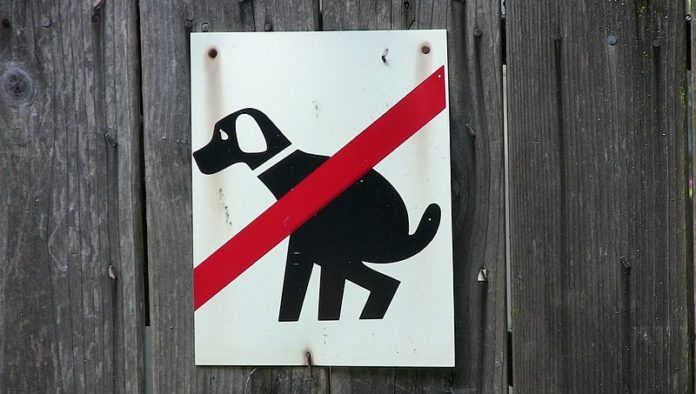 In Seattle, DNA testing is being used by Apartment owners to solve the most petty 'who done it?' mystery ever known: which dog owners fail to clean up their pets business.
Many apartment complex owners and homeowners associations within Seattle are being sent "PooPrints testing kits" from a company called BioPet Vet Lab. The company believes the DNA testing kit is "the solution for responsible dog owners," according to their website "if waste is found on the ground, the profile can be matched and the management team can consult the correct pet owner — solving the 'who did it' problem at last!" The program works by tenants who pay a "one-time fee of $29.95 for DNA testing," the sample is taken from the animals by a cheek swab before being registered online at the DNA World Pet Registry.
Since the companies launch in 2008, many dog owners have been fined for not cleaning up their pets faeces, with some even suffering multiple fines. One landlord claimed that "One individual was fined five times in one week […] That's over $500. Now people clean up after their dogs."
The company, which has currently served "over a thousand multifamily communities in 45 states and Canada," claims to be "your community's total pet waste management solution", with many other companies around the country now replicating the idea.
The Seattle Times have reported that "residents at the complex are mostly on board for having their dogs' DNA tested," however not all residents appear to feel comfortable with the process. "One of them didn't like the idea of having the DNA on file, thinking someone could clone their dog."
The question arises whether this kind of intrusive scientific solution will help shape the future of living communities within the country, even when the underlying ethics of this program is a cause for concern. It is also important to recognise that the laws differ from city to city, some of which centre around the issue of dog waste. If authorities began using this scientific method, it could ultimately result in people receiving government issued tickets or possible jail time…. for dog poop.
---
You want to support Anonymous Independent & Investigative News? Please, follow us on Twitter: Follow @AnonymousNewsHQ
---
Source: http://theantimedia.org/dna-technology-now-being-used-to-catch-dog-owners-for-not-cleaning-up-poop/