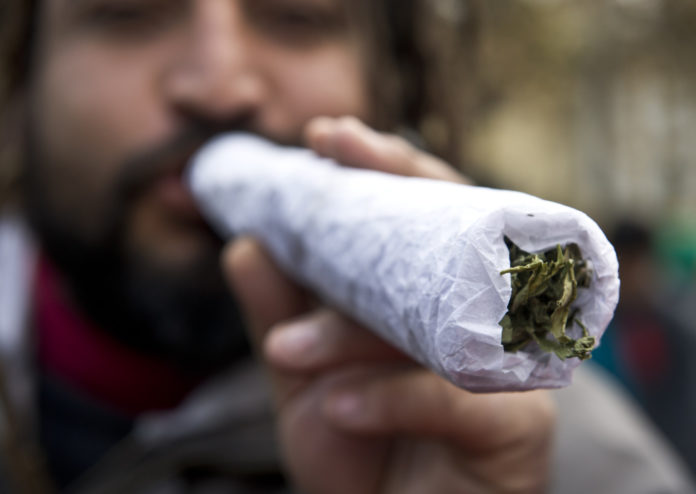 It's been a year now since the passing of a law which allowed the legalization of marijuana[1] in the state of Colorado. The state of hell that naysayers spoke of is still to be witnessed, and it seems that the government is also turning a very healthy profit. [2]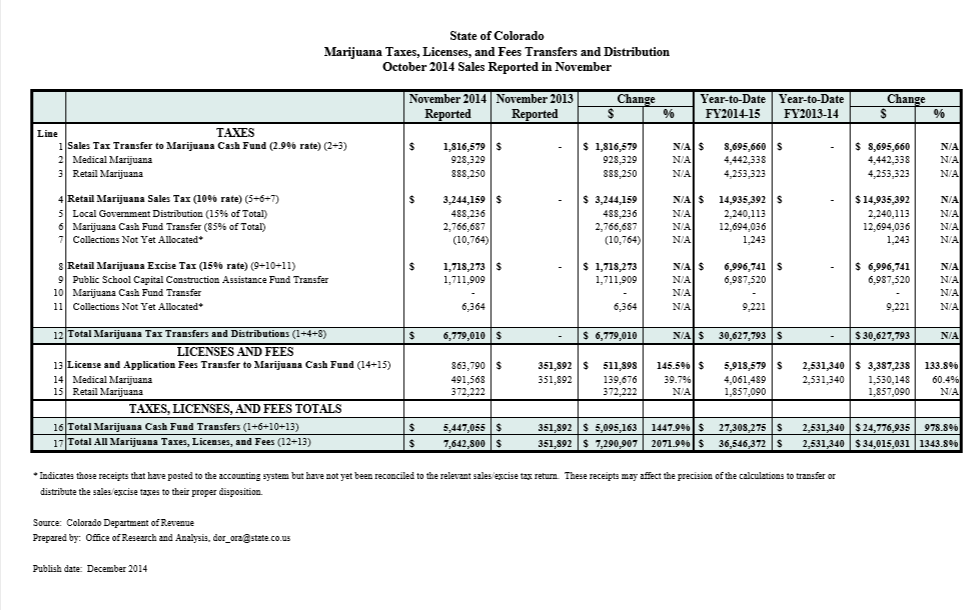 Source: Colorado Department of Revenue
The critics and law enforcement department argued as the process to legalize marijuana rolled out, that crime would take a dramatic turn for the worst, car accidents would rise, and that there would be other marijuana-related deaths. There was even a mention pre-Halloween, of the concerns of child incidents eating marijuana-laced candy. But so far to date, nothing has moved further from the truth.[3]
The biggest criticism has been more aimed at the federal side of the law and the implications that can arise in regards to prosecution by other surrounding states of people, where marijuana is still an illicit substance. More so, it has also been noted that neighboring states are attempting to sue Colorado for causing an increase in law enforcement officers needed on the borders to prevent trafficking.
The jury is still proverbially out on the new laws; but with no hard evidence at this time to say that the laws are causing notable damage. It is still early though. Only a year has passed since the laws have been made official. Revenue could take a downturn and crime could rise again. Only time will tell on this matter.
[1] Lopez, G. (2014, December 24). 3 things we learned from Colorado's first year of legal marijuana sales [Vox] Retrieved from http://www.vox.com/2014/12/24/7408571/marijuana-legalization-colorado
[2] Connolly, M. (2015, January 2015). One Year After Legalizing Weed, Here's the Lawless Hellscape Colorado Has Become [Policy.Mic]. Retrieved from http://mic.com/articles/107618/one-year-after-legalizing-weed-here-s-the-lawless-hellscape-colorado-has-become?utm_source=policymicFB&utm_medium=main&utm_campaign=social
[3] Szalavitz, M. (2012, November 7). Two U.S. States Become First to Legalize Marijuana [TIME] Retrieved from http://healthland.time.com/2012/11/07/two-u-s-states-become-first-to-legalize-marijuana/