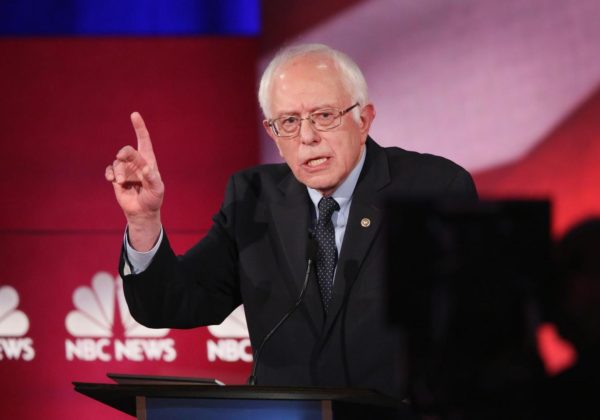 When Bernie Sanders was contesting for the nomination of the Democratic Party, he said he was leading a political revolution. A revolution by the people and for the people. Of course, the establishment of the Democratic Party felt threatened and eventually conspired together, kicking the Vermont Senator out of the race, for Hillary Clinton to take over.
Although Sanders did not get the nomination to contest for the Presidency of the United States, he is still sticking to his ideas. He has not abandoned them. His message has resonated with many people in and outside the United States, increasing his prominence as a public figure.
Sanders is making use of this new prominence gained to the benefit of the people. On Friday, October 14, Sanders took his revolution to Twitter, exposing how corporate greed is killing humanity.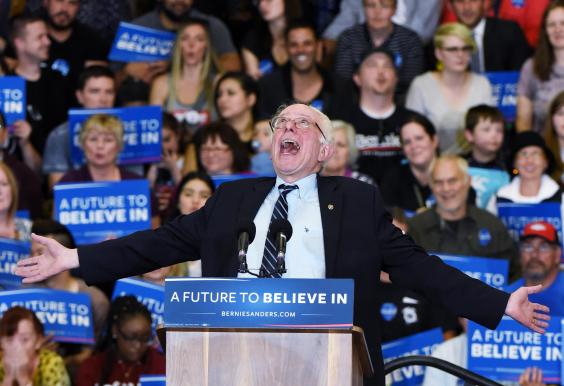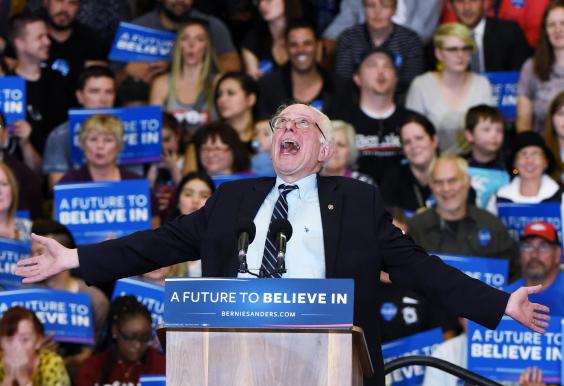 Ariad Pharmaceuticals Incorporated is a drug manufacturing company based in Cambridge, Massachusetts. The company manufactures a drug known as Iclusig, a pill for an advanced form of leukemia. Leukemia is a group of different cancers of the blood cells in which the bone marrow and other blood-forming organs produce increased numbers of immature or abnormal leucocytes. These suppress the production of normal blood cells, leading to anaemia and other symptoms.
According to data by Bloomberg News, this year alone, Ariad has increased the wholesale acquisition price of the Iclusig drug four times. Currently, a 30-day pack of the Iclusig pill costs more than $16,000. This brings the cost of the drug to $199,000 a year. If a patient is supposed to be taking the drug each month, by 12 months, the patient will have to cough out $199,000 to Ariad Pharmaceuticals.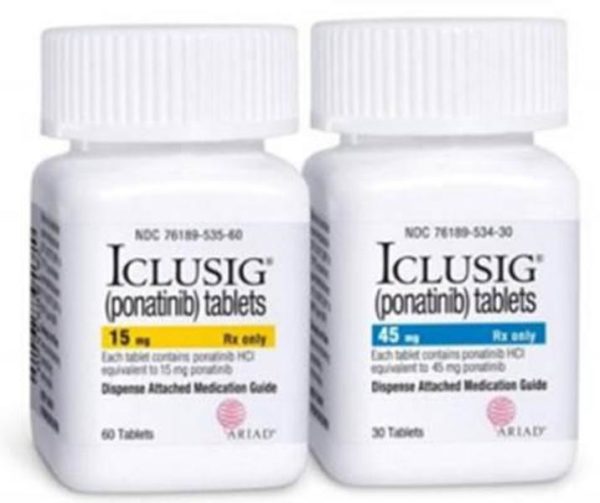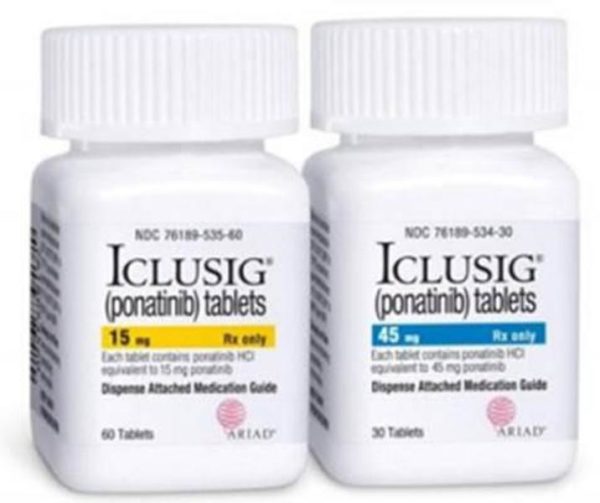 Despite the exorbitant price of the drug, it is said sales have almost doubled to $65 million in the second quarter, compared with the first quarter of the year.  In January 2016, Paris Panayiotopoulos became President and Chief Executive Officer of Ariad Pharmaceuticals. When Panayiotopoulos took over the leadership of the company, he promised to turn it around – by significantly increasing profits for shareholders. Panayiotopoulos' ambition has therefore resulted in the exorbitant prices of drugs manufactured by the company.
This is disturbing Sanders, considering the fact that those who cannot afford the drug will probably die. The Vermont Independent Senator used his Twitter account to express his frustration of the high price of the Iclusig drug. He tweeted:  "Drug corporations' greed is unbelievable. Ariad has raised the price of a leukemia drug to almost $199,000 a year."
Sanders tweeted his words, linking it to an article published by Stat News on how Ariad has raised the prices of its drug. The five words "Drug corporations' greed is unbelievable" did a huge amount of damage to the company.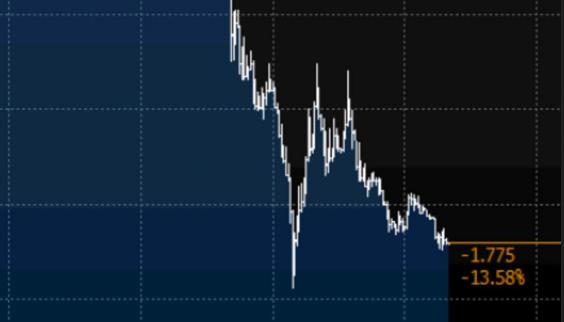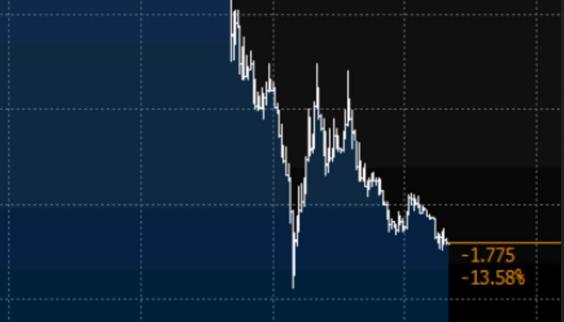 According to Bloomberg News, moment after Sanders tweeted, the shares of Ariad slumped as much as 15%. It is said it is the biggest intraday decline in more than a year, for the company. It later traded down 12% to $11.51 at 2:52 p.m. in New York. The company reportedly lost $400 million by the end of trading day.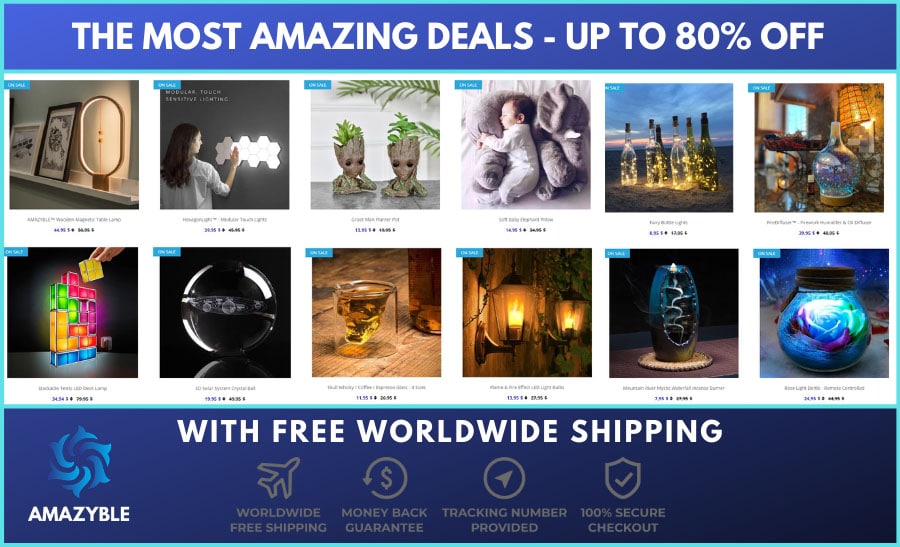 Remove all ads by clicking here
Bloomberg News reports that while the shares of Ariad was trading downwards, it made a phone call and later sent an email to ascertain from representatives of the company what was wrong. However, the company never replied to any of the inquiries.
Drug corporations' greed is unbelievable. Ariad has raised the price of a leukemia drug to almost $199,000 a year. https://t.co/EB4nEPxP2G

— Bernie Sanders (@SenSanders) October 14, 2016
But of course it was clear that the tweet by Sanders caused the downward trading of the shares. Some people jubilated over what the Senator did.
If only those who wield influence in our society could use it this way to fight for the vulnerable, there will be no exploitation. The corporations will no longer be able to exploit us.
Corporate greed has just become ridiculous and unacceptable. Recently, we published an article, revealing how major oil companies such as British Petroleum, Trafigura and Vitol export dirty oil to Africa to kill people. The same corporations create the diseases, then manufacture drugs, only to charge us exorbitant prices to use them.

Indeed, no amount of money can satisfy a corporation. That is why it is important for us to guide against corporations taking over our governments and our countries.
---
You want to support Anonymous Independent & Investigative News? Please, follow us on Twitter: Follow @AnonymousNewsHQ
---
This article (Drug Manufacturer Increases its Cancer Pills to $199,000 a Year; Bernie Sanders' Tweet Makes Company Loses $400 Million in Just a Day) is a free and open source. You have permission to republish this article under a Creative Commons license with attribution to the author and AnonHQ.com.
Remove all ads by clicking here
Remove all ads by clicking here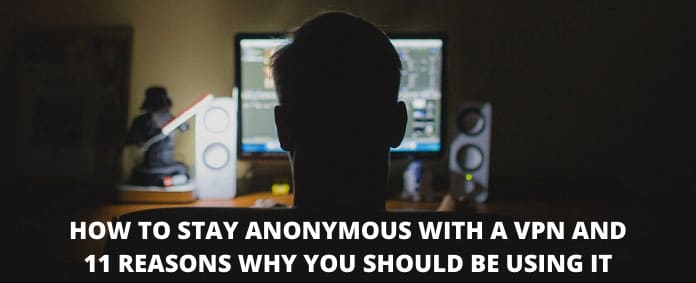 Get Your Anonymous T-Shirt / Sweatshirt / Hoodie / Tanktop, Smartphone or Tablet Cover or Mug In Our
Spreadshirt Shop
!
Click Here
Remove all ads by clicking here
Remove all ads by clicking here