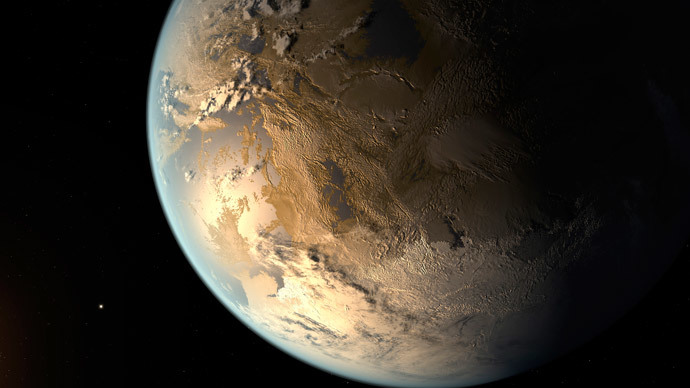 A Swedish scientist claims, in a brand new theory, that mankind has surpassed four of the nine limits for keeping the planet 'safe.' Another professor, in agreement, told RT that Earth could be finding an imminent, man-made extinction of numerous species.
The nine limits include: carbon dioxide concentrations, preserving biodiversity at 90 percent, using phosphorous and nitrogen, keeping 75 percent of the forests, aerosol emissions, stratospheric ozone depletion, ocean acidification, fresh water use and the dumping of pollutants.
"The planet has been our closest friend by buffering our activities and revealing its resilience," said Rockstrom. "But for the very first time ever, we might change Earth from friend to foe."
Rockstrom's 'Planetary Boundary Theory' was initially imagined in 2007. His new paper shows that because of climate equilibrium, which started when the Ice Age finished 11,000 years ago, a planetary composure has helped our ancestors to cultivate wheat, domesticate animals and establish industrial and communications revolutions. But those improvements have now stressed the fragile equilibrium of Earth and Rockstrom says we've broken four of the above limits: too much nitrogen was added to ecosystems, too many woods have been cut down, the climate is changing too fast and species are going extinct at too great a speed.
"What we also have done is raised the amount of domestic animals, the ones we eat and the ones which are companion animals. Species extinction is created by cultivating the land they desire because where they are, other organisms aren't."
"We're losing tens of thousands of endemic or native species to such tendencies."
Professor Taylor told RT that scientists are saying we are entering the Sixth extinction, but that this is an anthropogenic extinction due to the actions of human beings.
"If you do not have control over something, there's no moral obligation to it," said Taylor. "In this situation, WE'RE doing it. So we must ask the question: If we're doing something that's driving species off Earth, are we in some sense morally culpable?"
"What right do we have to drive [out] other species, who got here in exactly the same manner that we have, that have participated in the long battle for existence just as we have?"
Professor Rockstrom is using his Planetary Boundary Theory not as a doomsday message, but as an investigation to maintain the planet's "safety" for all mankind.
SOURCE:
"Earth Is Halfway to Being Inhospitable to Life, Scientist Says." – RT News. N.p., n.d. Web. 21 Mar. 2015. http://rt.com/news/242441-earth-facing-human-extinction/