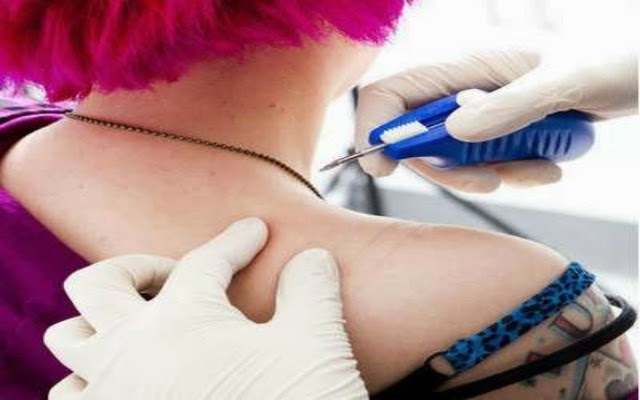 A recent prediction by NBC is that by  2017, all citizens of America will be tagged with microchips. These chips will be implanted to help identify individuals immediately, according to the report. The technology will be used to answer one question, namely "am I who I say I am?"
Some worry that the RFID Microchip will give the government too much control over the populace, allowing it to track one's every step. Thankfully, in some states like Virginia, legislation is being proposed to stop this agenda in its tracks. The report also revealed that an RFID Brain Chip has already been developed and is currently undergoing human trials.
The use of implantable devices was discussed in Bill H.R. 4872, located on Page 1014 under "National Medical Device Registry". It speaks of a "Class II device that is implantable". They passed the bill, by the way. Read Page "1014″ of the H.R. 4872 Read Class II Special Controls Guidance For FDA Staff yourself, as quoted below.
The Secretary shall establish a national medical device registry (in this subsection referred to as the 11 'registry') to facilitate analysis of post-market safety and 12 outcomes data on each device that— ''(A) is or has been used in or on a patient; and ''(B) is— ''(i) a class III device; or ''(ii) a class II device that is implantable, 17 life-supporting, or life-sustaining.
Being implanted with brain chips is unlikely to endow you with all the knowledge of the universe, or martial arts prowess in a split-second, however. Instead, it will serve as the ultimate form of surveillance and subjugation. Considering what the US government has done thus far, with regards to NSA spying, I do not believe that this technology is only about "convenience". It will be marketed as such, at least until everyone has one.
RFID chips are small electronic devices that consist of a small chip and an antenna. The chip is able to store data, while the antenna allows the sending and receiving of information. When such an object is implanted into your body, and particularly your brain, it is unlikely to come with an easily-accessible "off" switch. Other electronics could be attached to the chip, without your knowledge. These could include GPS emitters, or perhaps even neuro-toxin emitters.
Traditionally used as RFID tags, it is used to keep track of cattle (how appropriate) and stock. It allows information to be relayed to and from a scanning antenna within a certain range of the tag (this is an external object, different from the antenna that comes with the chip, also known as an interrogator, which is sadly appropriate).  Although passive chips are only able to communicate with the antenna within a small range, they also last indefinitely, unlike active chips that come with their own power-source (rated to last up to ten years) which are able to communicate with antennas at a far greater range.
Data can be sent from the scanning antenna to the chip so that it can be stored and viewed by other scanning antennas (for example, they could mark Jason as "potential threat") or vice versa (for example, Jason's GPS signal indicates that he is now "visiting Jessica").
From a government that sprayed its own citizens with possibly radioactive substances and had allowed 399 men infected with syphilis to go untreated( they just told the men they had "bad blood"), it is not such a difficult leap for one to assume that one could even include neuro-toxin emitters with such a device. This would allow death by natural causes to befall its harshest critics, with nobody the wiser. Not that they would have to resort to this, seeing as they already have a heart-attack gun.
In short, I would just point out that sticking anything into your brain for the sake of convenience is probably a very bad idea. Don't do it, just don't.
To those of you who claim that you have nothing to hide, perhaps it is wise to ask why a government which is well-known for harboring a great many secrets( and persecutes as many whistle-blowers as it can reach) wants to know all of yours.