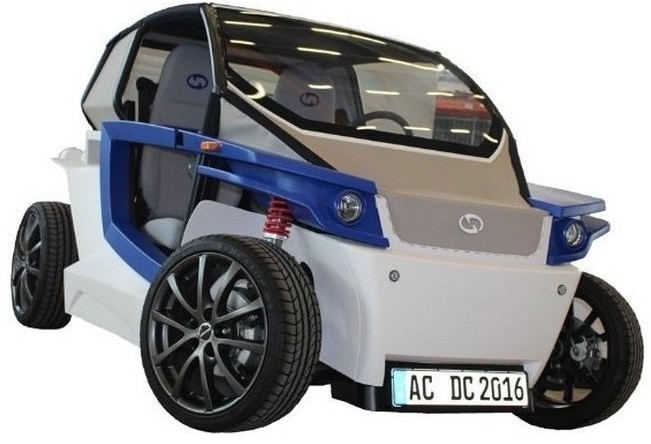 Local Motors being the first company to produce a car using a 3D printer has given a German company Street Scooter GmbH the competition to built one. And so they did by introducing the C16 prototype to the market, build with Stratasys Objet1000 3D printing system.
With technology of the 3D printer shared from Aachen University they were able to build all the major parts of the car – front and back panels, door panels, bumpers, side skirts, arches of the wheel, lamp covers, dash boards and other interior components. The company Street Scooter started in 2010 producing affordable (under $12,500 or €10,000) safe electric eco friendly cars that are reliable and can deliver their best. With this concept in mind C16 was born a car that weigh less than 451 Kilograms (without battery) and has a good range of eighty miles with a thrusting hundred kilometres per hour. Which makes it perfect for busy and congested areas.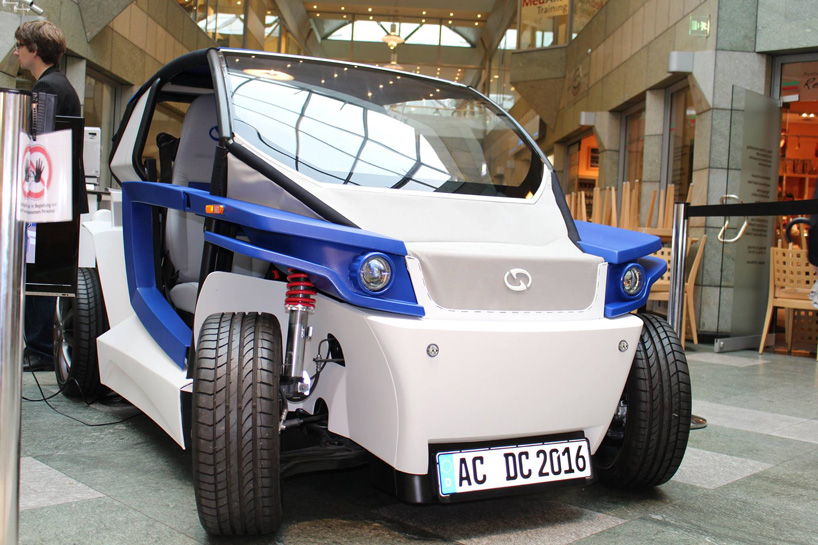 Proud Shelly Linor, Director of Global Education at Stratasys says that providing our technology Street Scooter paid off. C17 is a latest example of Stratasys leadership in design and production. With Objet 1000 3D Production System printer we not only enable rapid design and development of the vehicle but also demonstrate the capability of manufacturing.
I hope with the price like that for an electric vehicle they can ship all over the world. I would really like to have this parked in my garage.
_________________________________________________________________________________
Source:
http://investors.stratasys.com/releasedetail.cfm?ReleaseID=883611
http://www.gizmag.com/stratasys-3d-printed-streetscooter-c16/34845/