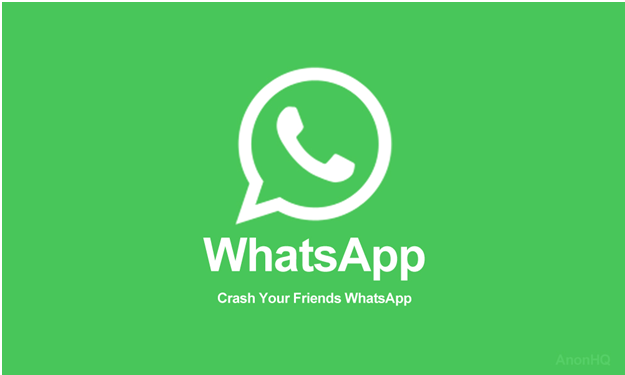 WhatsApp, a widely used social messaging application can simply be crashed by specially crafted message sent to you from a friend. This "glitch" was first reported by Indrajeet Bhuyan and Saurav Kar, both seventeen year old teenagers from India.
All you need to do is copy and paste the characters below (this is not the complete set as we do not want any misuse):-
ߘ㠊ߘ㊠ ߘ㊠ ߘ㊠ ߘ㊠ ߘ㊰ߘ㊰ߘ㊠ ߘ㊠ ߘ㠊ߘ㊠
ߘ㊠ ߘ㊠ ߘ㊠ ߘ㊰ߘ㊰ߘ㊠ ߘ㊠ ߘ㠊ߘ㊠ ߘ㊠ ߘ㊠ ߘ㊠ ߘ
㊰ߘ㊰ߘ㊠ ߘ㊠ ߘ㠊ߘ㊠ ߘ㊠ ߘ㊠ ߘ㊠ ߘ㊰ߘ㊰ߘ㊠ ߘ㊠ ߘ
㠊ߘ㊠ ߘ㊠ ߘ㊠ ߘ㊠ ߘ㊰ߘ㊰ߘ㊠ ߘ㊠ ߘ㠊ߘ㊠ ߘ㊠ ߘ㊠
ߘ㊠ ߘ㊰ߘ㊰ߘ㊠ ߘ㊠ ߘ㠊ߘ㊠ ߘ㊠ ߘ㊠ ߘ㊠ ߘ㊰ߘ㊰ߘ㊠
ߘ㊠ ߘ㠊ߘ㊠ ߘ㊠ ߘ㊠ ߘ㊠ ߘ㊰ߘ㊰ߘ㊠ ߘ㊠ ߘ㠊ߘ㊠ ߘ
㊠ ߘ㊠ ߘ㊠ ߘ㊰ߘ㊰ߘ㊠ ߘ㊠ ߘ㠊ߘ㊠ ߘ㊠ ߘ㊠ ߘ㊠ ߘ㊰
ߘ㊰ߘ㊠ ߘ㊠ ߘ㠊ߘ㊠ ߘ㊠ ߘ㊠ ߘ㊠ ߘ㊰ߘ㊰ߘ㊠ ߘ㊠ ߘ㠊
ߘ㊠ ߘ㊠ ߘ㊠ ߘ㊠ ߘ㊰ߘ㊰ߘ㊠ ߘ㊠ ߘ㠊ߘ㊠ ߘ㊠ ߘ㊠ ߘ
㊠ ߘ㊰ߘ㊰ߘ㊠ ߘ㊠ ߘ㠊ߘ㊠ ߘ㊠ ߘ㊠ ߘ㊠ ߘ㊰ߘ㊰ߘ㊠ ߘ
㊠ ߘ㠊ߘ㊠ ߘ㊠ ߘ㊠ ߘ㊠ ߘ㊰ߘ㊰ߘ㊠ ߘ㊠ ߘ㠊ߘ㊠ ߘ㊠
ߘ㊠ ߘ㊠ ߘ㊰ߘ㊰ߘ㊠ ߘ㊠ ߘ㠊ߘ㊠ ߘ㊠ ߘ㊠ ߘ㊠ ߘ㊰ߘ㊰
ߘ㊠ ߘ㊠ ߘ㠊ߘ㊠ ߘ㊠ ߘ㊠ ߘ㊠ ߘ㊰ߘ㊰ߘ㊠ ߘ㊠ ߘ㠊ߘ
㊠ ߘ㊠ ߘ㊠ ߘ㊠ ߘ㊰ߘ㊰ߘ㊠ ߘ㊠ ߘ㠊ߘ㊠ ߘ㊠ ߘ㊠ ߘ
㊠ ߘ㊰ߘ㊰ߘ㊠ ߘ㊠ ߘ㠊ߘ㊠ ߘ㊠ ߘ㊠ ߘ㊠ ߘ㊰ߘ㊰ߘ㊠ ߘ
㊠ ߘ㠊ߘ㊠ ߘ㊠ ߘ㊠ ߘ㊠ ߘ㊰ߘ㊰ߘ㊠ ߘ㊠ ߘ㠊ߘ㊠ ߘ㊠
ߘ㊠ ߘ㊠ ߘ㊰ߘ㊰ߘ㊠ ߘ㊠ ߘ㠊ߘ㊠ ߘ㊠ ߘ㊠ ߘ㊠ ߘ㊰ߘ㊰
ߘ㊠ ߘ㊠ ߘ㠊ߘ㊠ ߘ㊠ ߘ㊠ ߘ㊠ ߘ㊰ߘ㊰ߘ㊠ ߘ㊠ ߘ㠊ߘ
㊠ ߘ㊠ ߘ㊠ ߘ㊠ ߘ㊰ߘ㊰ߘ㊠ ߘ㊠ ߘ㠊ߘ㊠ ߘ㊠ ߘ㊠ ߘ
㊠ ߘ㊰ߘ㊰ߘ㊠ ߘ㊠ ߘ㠊ߘ㊠ ߘ㊠ ߘ㊠ ߘ㊠ ߘ㊰ߘ㊰ߘ㊠ ߘ
㊠ ߘ㠊ߘ㊠ ߘ㊠ ߘ㊠ ߘ㊠ ߘ㊰ߘ㊰ߘ㊠ ߘ㊠ ߘ㠊ߘ㊠ ߘ㊠
ߘ㊠ ߘ㊠ ߘ㊰ߘ㊰ߘ㊠ ߘ㊠ ߘ㠊ߘ㊠ ߘ㊠ ߘ㊠ ߘ㊠ ߘ㊰ߘ㰟
Ѝ
ߘ㊠ ߘ㊠ ߘ㠊ߘ㊠ ߘ㊠ ߘ㊠ ߘ㊠ ߘ㊰ߘ㊰ߘ㊠ ߘ㊠ ߘ㠊ߘ
㊠ ߘ㊠ ߘ㊠ ߘ㊠ ߘ㊰ߘ㊰ߘ㊠ ߘ㊠ ߘ㠊ߘ㊠ ߘ㊠ ߘ㊠ ߘ
㊠ ߘ㊰ߘ㊰ߘ㊠ ߘ㊠ ߘ㠊ߘ㊠ ߘ㊠ ߘ㊠ ߘ㊠ ߘ㊰ߘ㊰ߘ㊠ ߘ
㊠ ߘ㠊ߘ㊠ ߘ㊠ ߘ㊠ ߘ㊠ ߘ㊰ߘ㊰ߘ㊠ ߘ㊠ ߘ㠊ߘ㊠ ߘ㊠
ߘ㊠ ߘ㊠ ߘ㊰ߘ㊰ߘ㊠ ߘ㊠ ߘ㠊ߘ㊠ ߘ㊠ ߘ㊠ ߘ㊠ ߘ㊰ߘ㊰
ߘ㊠ ߘ㊠ ߘ㠊ߘ㊠ ߘ㊠ ߘ㊠ ߘ㊠ ߘ㊰ߘ㊰ߘ㊠ ߘ㊠ ߘ㠊ߘ
㊠ ߘ㊠ ߘ㊠ ߘ㊠ ߘ㊰ߘ㊰ߘ㊠ ߘ㊠ ߘ㠊ߘ㊠ ߘ㊠ ߘ㊠ ߘ
㊠ ߘ㊰ߘ㊰ߘ㊠ ߘ㊠ ߘ㠊ߘ㊠ ߘ㊠ ߘ㊠ ߘ㊠ ߘ㊰ߘ㊊ߘ㊠ ߘ
㊠ ߘ㠊ߘ㊠ ߘ㊠ ߘ㊠ ߘ㊠ ߘ㊰ߘ㊰ߘ㊠ ߘ㊠ ߘ㠊ߘ㊠ ߘ㊠
ߘ㊠ ߘ㊠ ߘ㊰ߘ㊰ߘ㊠ ߘ㊠ ߘ㠊ߘ㊠ ߘ㊠ ߘ㊠ ߘ㊠ ߘ㊰ߘ㊰
ߘ㊠ ߘ㊠ ߘ㠊ߘ㊠ ߘ㊠ ߘ㊠ ߘ㊠ ߘ㊰ߘ㊰ߘ㊠ ߘ㊠ ߘ㠊ߘ
㊠ ߘ㊠ ߘ㊠ ߘ㊠ ߘ㊰ߘ㊰ߘ㊠ ߘ㊠ ߘ㠊ߘ㊠ ߘ㊠ ߘ㊠ ߘ
㊠ ߘ㊰ߘ㊰ߘ㊠ ߘ㊠ ߘ㠊ߘ㊠ ߘ㊠ ߘ㊠ ߘ㊠ ߘ㊰ߘ㊰ߘ㊠ ߘ
㊠ ߘ㠊ߘ㊠ ߘ㊠ ߘ㊠ ߘ㊠ ߘ㊰ߘ㊰ߘ㊠ ߘ㊠ ߘ㠊ߘ㊠ ߘ㊠
ߘ㊠ ߘ㊠ ߘ㊰ߘ㊰ߘ㊠ ߘ㊠ ߘ㠊ߘ㊠ ߘ㊠ ߘ㊠ ߘ㊠ ߘ㊰ߘ㊰
ߘ㊠ ߘ㊠ ߘ㠊ߘ㊠ ߘ㊠ ߘ㊠ ߘ㊠ ߘ㊰ߘ㊰ߘ㊠ ߘ㊠ ߘ㠊ߘ
㊠ ߘ㊠ ߘ㊠ ߘ㊠ ߘ㊰ߘ㊰ߘ㊠ ߘ㊠ ߘ㠊ߘ㊠ ߘ㊠ ߘ㊠ ߘ
㊠ ߘ㊰ߘ㊰ߘ㊠ ߘ㊠ ߘ㠊ߘ㊠ ߘ㊠ ߘ㊠ ߘ㊠ ߘ㊰ߘ㊰ߘ㊠ ߘ
㊠ ߘ㠊ߘ㊠ ߘ㊠ ߘ㊠ ߘ㊠ ߘ㊰ߘ㊰ߘ㊠ ߘ㊠ ߘ㠊ߘ㊠ ߘ㊠
ߘ㊠ ߘ㊠ ߘ㊰ߘ㊰ߘ㊠ ߘ㊠ ߘ㠊ߘ㊠ ߘ㊠ ߘ㊠ ߘ㊠ ߘ㊰ߘ㊰
ߘ㊠ ߘ㊠ ߘ㠊ߘ㊠ ߘ㊠ ߘ㊠ ߘ㊠ ߘ㊰ߘ㊰ߘ㊠ ߘ㊠ ߘ㠊ߘ
㊠ ߘ㊠ ߘ㊠ ߘ㊠ ߘ㊰ߘ㊰ߘ㊠ ߘ㊠ ߘ㠊ߘ㊠ ߘ㊠ ߘ㊠ ߘ
㊠ ߘ㊰ߘ㊰ߘ㊠ ߘ㊠ ߘ㠊ߘ㊠ ߘ㊠ ߘ㊠ ߘ㊠ ߘ㊰ߘ㊰ߘ㊠ ߘ
㊠ ߘ㠊ߘ㊠ ߘ㊠ ߘ㊠ ߘ㊠ ߘ㊰ߘ㊰ߘ㊠ ߘ㊠ ߘ㠊ߘ㊠ ߘ㊠
ߘ㊠ ߘ㊠ ߘ㊰ߘ㊰ߘ㊠ ߘ㊠ ߘ㠊ߘ㊠ ߘ㊠ ߘ㊠ ߘ㊠ ߘ㊰ߘ㊰
ߘ㊠ ߘ㊠ ߘ㠊ߘ㊠ ߘ㊠ ߘ㊠ ߘ㊠ ߘ㊰ߘ㊰ߘ㊠ ߘ㊠ ߘ㠊ߘ
㊠ ߘ㊠ ߘ㊠ ߘ㊠ ߘ㊰ߘ㊰ߘ㊠ ߘ㊠ ߘ㠊ߘ㊠ ߘ㊠ ߘ㊠ ߘ
㊠ ߘ㊰ߘ㊰ߘ㊠ ߘ㊠ ߘ㠊ߘ㊠ ߘ㊠ ߘ㊠ ߘ㊠ ߘ㊰ߘ㊰ߘ㊠ ߘ
㊠ ߘ㠊ߘ㊠ ߘ㊠ ߘ㊠ ߘ㊠ ߘ㊰ߘ㊰ߘ㊠ ߘ㊠ ߘ㠊ߘ㊠ ߘ㊠
ߘ㊠ ߘ㊠ ߘ㊰ߘ㊰ߘ㊠ ߘ㊠ ߘ㠊ߘ㊠ ߘ㊠ ߘ㊠ ߘ㊠ ߘ㊰ߘ㊰
ߘ㊠ ߘ㊠ ߘ㠊ߘ㊠ ߘ㊠ ߘ㊠ ߘ㊠ ߘ㊰ߘ㊰ߘ㊠ ߘ㊠ ߘ㠊ߘ
㊠ ߘ㊠ ߘ㊠ ߘ㊠ ߘ㊰ߘ㊰ߘ㊠ ߘ㊠ ߘ㠊ߘ㊠ ߘ㊠ ߘ㊠ ߘ
㊠ ߘ㊰ߘ㊰ߘ㊠ ߘ㊠ ߘ㠊ߘ㊠ ߘ㊠ ߘ㊠ ߘ㊠ ߘ㊰ߘ㊰ߘ㊠ ߘ
㊠ ߘ㠊ߘ㊠ ߘ㊠ ߘ㊠ ߘ㊠ ߘ㊰ߘ㊰ߘ㊠ ߘ㊠ ߘ㠊ߘ㊠ ߘ㊠
ߘ㊠ ߘ㊠ ߘ㊰ߘ㊰ߘ㊠ ߘ㊠ ߘ㠊ߘ㊠ ߘ㊠ ߘ㊠ ߘ㊠ ߘ㊰ߘ㊰
ߘ㊠ ߘ㊠ ߘ㠊ߘ㊠ ߘ㊠ ߘ㊠ ߘ㊠ ߘ㊰ߘ㊰ߘ㊠ ߘ㊠ ߘ㠊ߘ
㊠ ߘ㊠ ߘ㊠ ߘ㊠ ߘ㊰ߘ㊰ߘ㊠ ߘ㊠ ߘ㠊ߘ㊠ ߘ㊠ ߘ㊠ ߘ
㊠ ߘ㊰ߘ㊰ߘ㊠ ߘ㊠ ߘ㠊ߘ㊠ ߘ㊠ ߘ㊠ ߘ㊠ ߘ㊰ߘ㊰ߘ㊠ ߘ
ߘ㠊ߘ㊠ ߘ㊠ ߘ㊠ ߘ㊠ ߘ㊰ߘ㊰ߘ㊠ ߘ㊠ ߘ㠊ߘ㊠
ߘ㊠ ߘ㊠ ߘ㊠ ߘ㊰ߘ㊰ߘ㊠ ߘ㊠ ߘ㠊ߘ㊠ ߘ㊠ ߘ㊠ ߘ㊠ ߘ
㊰ߘ㊰ߘ㊠ ߘ㊠ ߘ㠊ߘ㊠ ߘ㊠ ߘ㊠ ߘ㊠ ߘ㊰ߘ㊰ߘ㊠ ߘ㊠ ߘ
㠊ߘ㊠ ߘ㊠ ߘ㊠ ߘ㊠ ߘ㊰ߘ㊰ߘ㊠ ߘ㊠ ߘ㠊ߘ㊠ ߘ㊠ ߘ㊠
ߘ㊠ ߘ㊰ߘ㊰ߘ㊠ ߘ㊠ ߘ㠊ߘ㊠ ߘ㊠ ߘ㊠ ߘ㊠ ߘ㊰ߘ㊰ߘ㊠
ߘ㊠ ߘ㠊ߘ㊠ ߘ㊠ ߘ㊠ ߘ㊠ ߘ㊰ߘ㊰ߘ㊠ ߘ㊠ ߘ㠊ߘ㊠ ߘ
㊠ ߘ㊠ ߘ㊠ ߘ㊰ߘ㊰ߘ㊠ ߘ㊠ ߘ㠊ߘ㊠ ߘ㊠ ߘ㊠ ߘ㊠ ߘ㊰
ߘ㊰ߘ㊠ ߘ㊠ ߘ㠊ߘ㊠ ߘ㊠ ߘ㊠ ߘ㊠ ߘ㊰ߘ㊰ߘ㊠ ߘ㊠ ߘ㠊
ߘ㊠ ߘ㊠ ߘ㊠ ߘ㊠ ߘ㊰ߘ㊰ߘ㊠ ߘ㊠ ߘ㠊ߘ㊠ ߘ㊠ ߘ㊠ ߘ
㊠ ߘ㊰ߘ㊰ߘ㊠ ߘ㊠ ߘ㠊ߘ㊠ ߘ㊠ ߘ㊠ ߘ㊠ ߘ㊰ߘ㊰ߘ㊠ ߘ
㊠ ߘ㠊ߘ㊠ ߘ㊠ ߘ㊠ ߘ㊠ ߘ㊰ߘ㊰ߘ㊠ ߘ㊠ ߘ㠊ߘ㊠ ߘ㊠
ߘ㊠ ߘ㊠ ߘ㊰ߘ㊰ߘ㊠ ߘ㊠ ߘ㠊ߘ㊠ ߘ㊠ ߘ㊠ ߘ㊠ ߘ㊰ߘ㊰
ߘ㊠ ߘ㊠ ߘ㠊ߘ㊠ ߘ㊠ ߘ㊠ ߘ㊠ ߘ㊰ߘ㊰ߘ㊠ ߘ㊠ ߘ㠊ߘ
㊠ ߘ㊠ ߘ㊠ ߘ㊠ ߘ㊰ߘ㊰ߘ㊠ ߘ㊠ ߘ㠊ߘ㊠ ߘ㊠ ߘ㊠ ߘ
㊠ ߘ㊰ߘ㊰ߘ㊠ ߘ㊠ ߘ㠊ߘ㊠ ߘ㊠ ߘ㊠ ߘ㊠ ߘ㊰ߘ㊰ߘ㊠ ߘ
㊠ ߘ㠊ߘ㊠ ߘ㊠ ߘ㊠ ߘ㊠ ߘ㊰ߘ㊰ߘ㊠ ߘ㊠ ߘ㠊ߘ㊠ ߘ㊠
ߘ㊠ ߘ㊠ ߘ㊰ߘ㊰ߘ㊠ ߘ㊠ ߘ㠊ߘ㊠ ߘ㊠ ߘ㊠ ߘ㊠ ߘ㊰ߘ㊰
ߘ㊠ ߘ㊠ ߘ㠊ߘ㊠ ߘ㊠ ߘ㊠ ߘ㊠ ߘ㊰ߘ㊰ߘ㊠ ߘ㊠ ߘ㠊ߘ
㊠ ߘ㊠ ߘ㊠ ߘ㊠ ߘ㊰ߘ㊰ߘ㊠ ߘ㊠ ߘ㠊ߘ㊠ ߘ㊠ ߘ㊠ ߘ
㊠ ߘ㊰ߘ㊰ߘ㊠ ߘ㊠ ߘ㠊ߘ㊠ ߘ㊠ ߘ㊠ ߘ㊠ ߘ㊰ߘ㊰ߘ㊠ ߘ
㊠ ߘ㠊ߘ㊠ ߘ㊠ ߘ㊠ ߘ㊠ ߘ㊰ߘ㊰ߘ㊠ ߘ㊠ ߘ㠊ߘ㊠ ߘ㊠
ߘ㊠ ߘ㊠ ߘ㊰ߘ㊰ߘ㊠ ߘ㊠ ߘ㠊ߘ㊠ ߘ㊠ ߘ㊠ ߘ㊠ ߘ㊰ߘ㰟
Ѝ
ߘ㊠ ߘ㊠ ߘ㠊ߘ㊠ ߘ㊠ ߘ㊠ ߘ㊠ ߘ㊰ߘ㊰ߘ㊠ ߘ㊠ ߘ㠊ߘ
㊠ ߘ㊠ ߘ㊠ ߘ㊠ ߘ㊰ߘ㊰ߘ㊠ ߘ㊠ ߘ㠊ߘ㊠ ߘ㊠ ߘ㊠ ߘ
㊠ ߘ㊰ߘ㊰ߘ㊠ ߘ㊠ ߘ㠊ߘ㊠ ߘ㊠ ߘ㊠ ߘ㊠ ߘ㊰ߘ㊰ߘ㊠ ߘ
㊠ ߘ㠊ߘ㊠ ߘ㊠ ߘ㊠ ߘ㊠ ߘ㊰ߘ㊰ߘ㊠ ߘ㊠ ߘ㠊ߘ㊠ ߘ㊠
ߘ㊠ ߘ㊠ ߘ㊰ߘ㊰ߘ㊠ ߘ㊠ ߘ㠊ߘ㊠ ߘ㊠ ߘ㊠ ߘ㊠ ߘ㊰ߘ㊰
ߘ㊠ ߘ㊠ ߘ㠊ߘ㊠ ߘ㊠ ߘ㊠ ߘ㊠ ߘ㊰ߘ㊰ߘ㊠ ߘ㊠ ߘ㠊ߘ
㊠ ߘ㊠ ߘ㊠ ߘ㊠ ߘ㊰ߘ㊰ߘ㊠ ߘ㊠ ߘ㠊ߘ㊠ ߘ㊠ ߘ㊠ ߘ
㊠ ߘ㊰ߘ㊰ߘ㊠ ߘ㊠ ߘ㠊ߘ㊠ ߘ㊠ ߘ㊠ ߘ㊠ ߘ㊰ߘ㊊ߘ㊠ ߘ
㊠ ߘ㠊ߘ㊠ ߘ㊠ ߘ㊠ ߘ㊠ ߘ㊰ߘ㊰ߘ㊠ ߘ㊠ ߘ㠊ߘ㊠ ߘ㊠
ߘ㊠ ߘ㊠ ߘ㊰ߘ㊰ߘ㊠ ߘ㊠ ߘ㠊ߘ㊠ ߘ㊠ ߘ㊠ ߘ㊠ ߘ㊰ߘ㊰
ߘ㊠ ߘ㊠ ߘ㠊ߘ㊠ ߘ㊠ ߘ㊠ ߘ㊠ ߘ㊰ߘ㊰ߘ㊠ ߘ㊠ ߘ㠊ߘ
㊠ ߘ㊠ ߘ㊠ ߘ㊠ ߘ㊰ߘ㊰ߘ㊠ ߘ㊠ ߘ㠊ߘ㊠ ߘ㊠ ߘ㊠ ߘ
㊠ ߘ㊰ߘ㊰ߘ㊠ ߘ㊠ ߘ㠊ߘ㊠ ߘ㊠ ߘ㊠ ߘ㊠ ߘ㊰ߘ㊰ߘ㊠ ߘ
㊠ ߘ㠊ߘ㊠ ߘ㊠ ߘ㊠ ߘ㊠ ߘ㊰ߘ㊰ߘ㊠ ߘ㊠ ߘ㠊ߘ㊠ ߘ㊠
ߘ㊠ ߘ㊠ ߘ㊰ߘ㊰ߘ㊠ ߘ㊠ ߘ㠊ߘ㊠ ߘ㊠ ߘ㊠ ߘ㊠ ߘ㊰ߘ㊰
ߘ㊠ ߘ㊠ ߘ㠊ߘ㊠ ߘ㊠ ߘ㊠ ߘ㊠ ߘ㊰ߘ㊰ߘ㊠ ߘ㊠ ߘ㠊ߘ
㊠ ߘ㊠ ߘ㊠ ߘ㊠ ߘ㊰ߘ㊰ߘ㊠ ߘ㊠ ߘ㠊ߘ㊠ ߘ㊠ ߘ㊠ ߘ
㊠ ߘ㊰ߘ㊰ߘ㊠ ߘ㊠ ߘ㠊ߘ㊠ ߘ㊠ ߘ㊠ ߘ㊠ ߘ㊰ߘ㊰ߘ㊠ ߘ
㊠ ߘ㠊ߘ㊠ ߘ㊠ ߘ㊠ ߘ㊠ ߘ㊰ߘ㊰ߘ㊠ ߘ㊠ ߘ㠊ߘ㊠ ߘ㊠
ߘ㊠ ߘ㊠ ߘ㊰ߘ㊰ߘ㊠ ߘ㊠ ߘ㠊ߘ㊠ ߘ㊠ ߘ㊠ ߘ㊠ ߘ㊰ߘ㊰
ߘ㊠ ߘ㊠ ߘ㠊ߘ㊠ ߘ㊠ ߘ㊠ ߘ㊠ ߘ㊰ߘ㊰ߘ㊠ ߘ㊠ ߘ㠊ߘ
㊠ ߘ㊠ ߘ㊠ ߘ㊠ ߘ㊰ߘ㊰ߘ㊠ ߘ㊠ ߘ㠊ߘ㊠ ߘ㊠ ߘ㊠ ߘ
㊠ ߘ㊰ߘ㊰ߘ㊠ ߘ㊠ ߘ㠊ߘ㊠ ߘ㊠ ߘ㊠ ߘ㊠ ߘ㊰ߘ㊰ߘ㊠ ߘ
㊠ ߘ㠊ߘ㊠ ߘ㊠ ߘ㊠ ߘ㊠ ߘ㊰ߘ㊰ߘ㊠ ߘ㊠ ߘ㠊ߘ㊠ ߘ㊠
ߘ㊠ ߘ㊠ ߘ㊰ߘ㊰ߘ㊠ ߘ㊠ ߘ㠊ߘ㊠ ߘ㊠ ߘ㊠ ߘ㊠ ߘ㊰ߘ㊰
ߘ㊠ ߘ㊠ ߘ㠊ߘ㊠ ߘ㊠ ߘ㊠ ߘ㊠ ߘ㊰ߘ㊰ߘ㊠ ߘ㊠ ߘ㠊ߘ
㊠ ߘ㊠ ߘ㊠ ߘ㊠ ߘ㊰ߘ㊰ߘ㊠ ߘ㊠ ߘ㠊ߘ㊠ ߘ㊠ ߘ㊠ ߘ
㊠ ߘ㊰ߘ㊰ߘ㊠ ߘ㊠ ߘ㠊ߘ㊠ ߘ㊠ ߘ㊠ ߘ㊠ ߘ㊰ߘ㊰ߘ㊠ ߘ
㊠ ߘ㠊ߘ㊠ ߘ㊠ ߘ㊠ ߘ㊠ ߘ㊰ߘ㊰ߘ㊠ ߘ㊠ ߘ㠊ߘ㊠ ߘ㊠
ߘ㊠ ߘ㊠ ߘ㊰ߘ㊰ߘ㊠ ߘ㊠ ߘ㠊ߘ㊠ ߘ㊠ ߘ㊠ ߘ㊠ ߘ㊰ߘ㊰
ߘ㊠ ߘ㊠ ߘ㠊ߘ㊠ ߘ㊠ ߘ㊠ ߘ㊠ ߘ㊰ߘ㊰ߘ㊠ ߘ㊠ ߘ㠊ߘ
㊠ ߘ㊠ ߘ㊠ ߘ㊠ ߘ㊰ߘ㊰ߘ㊠ ߘ㊠ ߘ㠊ߘ㊠ ߘ㊠ ߘ㊠ ߘ
㊠ ߘ㊰ߘ㊰ߘ㊠ ߘ㊠ ߘ㠊ߘ㊠ ߘ㊠ ߘ㊠ ߘ㊠ ߘ㊰ߘ㊰ߘ㊠ ߘ
㊠ ߘ㠊ߘ㊠ ߘ㊠ ߘ㊠ ߘ㊠ ߘ㊰ߘ㊰ߘ㊠ ߘ㊠ ߘ㠊ߘ㊠ ߘ㊠
ߘ㊠ ߘ㊠ ߘ㊰ߘ㊰ߘ㊠ ߘ㊠ ߘ㠊ߘ㊠ ߘ㊠ ߘ㊠ ߘ㊠ ߘ㊰ߘ㊰
ߘ㊠ ߘ㊠ ߘ㠊ߘ㊠ ߘ㊠ ߘ㊠ ߘ㊠ ߘ㊰ߘ㊰ߘ㊠ ߘ㊠ ߘ㠊ߘ
㊠ ߘ㊠ ߘ㊠ ߘ㊠ ߘ㊰ߘ㊰ߘ㊠ ߘ㊠ ߘ㠊ߘ㊠ ߘ㊠ ߘ㊠ ߘ
㊠ ߘ㊰ߘ㊰ߘ㊠ ߘ㊠ ߘ㠊ߘ㊠ ߘ㊠ ߘ㊠ ߘ㊠ ߘ㊰ߘ㊰ߘ㊠ ߘ
㊠ ߘ㠊
The person to whom the message is sent will have to delete the conversation and start another one, since it keeps crashing the application if the same chat is re opened.
This special character message has been used and successfully tested on many versions of android including Jellybean, Kitkat and some previous versions of android. This vulnerability has not been tested on Apples iOS and but it sure does not work on a Windows 8.1.
____________________________________________________________________________
Source:
http://thehackernews.com/2014/12/crash-your-friends-whatsapp-remotely_1.html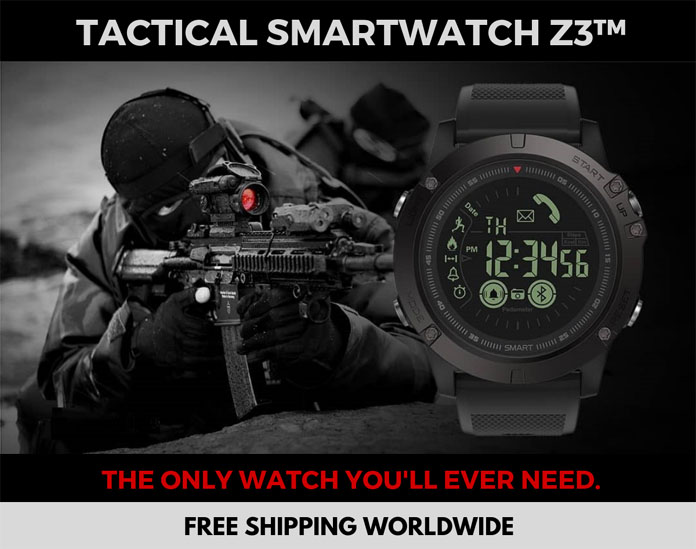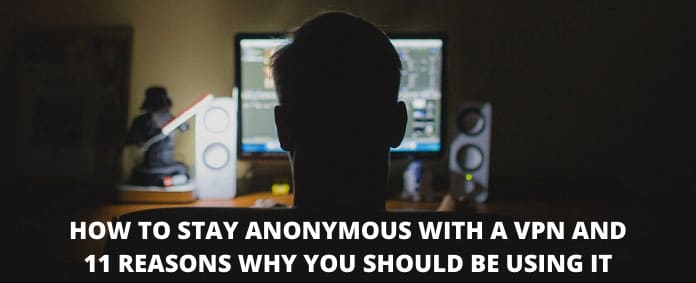 Get Your Anonymous T-Shirt / Sweatshirt / Hoodie / Tanktop, Smartphone or Tablet Cover or Mug In Our
Spreadshirt Shop
!
Click Here
Remove all ads by clicking here