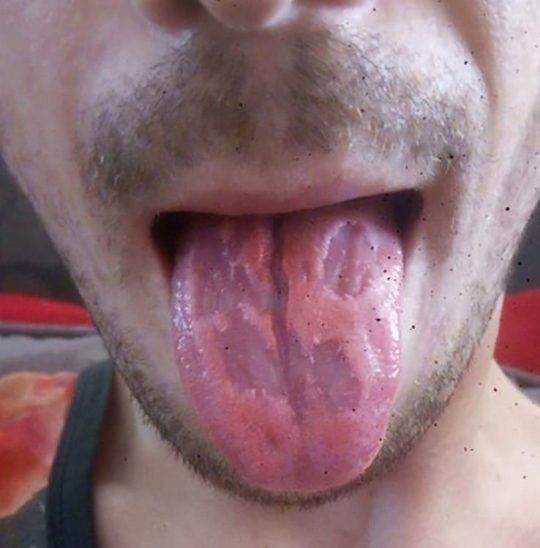 A man has recently shared photos of his tongue being "eaten away" after he reportedly consumed six energy drinks a day.
Although some people believe energy drinks are good for the body, Dan Royals gives you something to think about as he documented the horror he went through.
Found on Facebook, Dan's posts stated he regularly consumed anywhere up to six energy drinks a day, each drink containing upwards of 58 grams of sugar. His post seeks to warn those addicted to these drinks.
"Who drinks energy drinks? Addicted to them? You may want to think again.
"Have a look at the second pic… That's what that s*** does to your tongue, imagine what's it like on your internals?
"Up until recently when this started to occur I was drinking at least 5-6 a day (lack of energy teaching kids usually) and I brush daily, went to the doctor and boom! Found out it's the chemicals in these drinks that are causing it… It literally eats away at your tongue.
"So be wary guys."
Although Dan smokes, the teacher attributes the blistering on his tongue to too many energy drinks.
Dan added: 'Just to make it clear, I actually do care for my oral health, but this is purely from these drinks… I do smoke but has nothing to do with the eating away of my tongue.'
Studies have shown that energy drinks make people more susceptible to heart disease and diabetes.