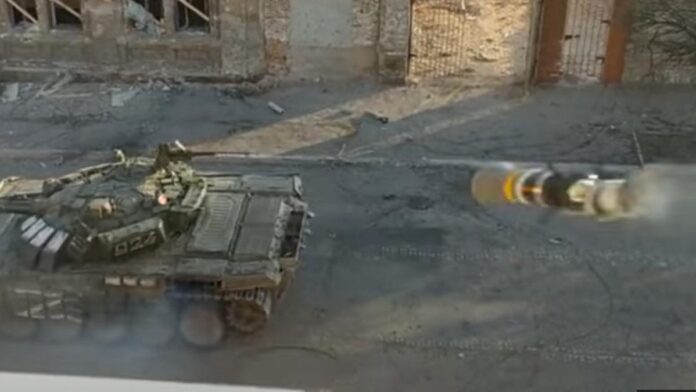 According to the U.S. Department of Defense, some Russian soldiers in the Ukraine war are disobeying their commanders' orders – they don't want to go to the front.
The mood in the Russian army in the Ukraine war is not exactly at its peak at the moment. That's according to a press release from the U.S. Department of Defense, which says there is "anecdotal evidence" that Russian soldier:ins are disobeying orders from their superiors. According to the Pentagon, soldiers in both senior and mid-level battalions of the military rebelled against their commanders.
Russian Soldiers "Consume Alcohol" and "Shoot at Their Own Vehicles"
The allegation is confirmed by the U.S. think tank Institute for the Study of War (ISW), a nonpartisan research institution that reviews military affairs through research and targeted analysis. Units in the Ukrainian city of Zaporizhzhya were particularly affected, the ISW report said. Russian fighter:ins displayed low motivation and "poor discipline as fighting in many areas against Ukrainian resistance has ground to a halt," the ISW writes.
It is obviously difficult for Ukrainian soldiers to remain motivated. Whether they also face an ethical dilemma in the Ukraine war is answered by two ethicists in this text.
The psychological state of the troops in the region is "bad," they complain about the "inefficiency of operations in the region," frequently "consume alcohol," and "shoot at their own vehicles" just so they "don't have to go to the front lines." This coincides with reports from the Ukrainian General Staff, ISW writes. The latter, too, had already speculated that the scale of Russian losses would have far-reaching effects on the readiness of Russian troops. The latter would lose the desire to "further participate in offensive operations."
Russian fighting force in Ukraine war does not face good conditions
According to the Ukrainian Main Intelligence Service (GUR), the Russian army has many inadequately trained, poorly equipped conscripts who – although the Kremlin denies it – are being sent into combat. The Kremlin thus continues to face major challenges in mobilizing its armed forces. According to ISW, this does not lead to good conditions for Russian combat power.
Miltary experts also speculate that the Russian authorities want to create conditions for direct incorporation of the occupied Ukrainian territories into Russia and are not planning deputy "people's republics". Thus, on Monday, May 9, the deputy chairman of the civil military administration in Kherson had stated: the Kherson region intends to become part of Russia. Oleksandr Motuzyanyk, a spokesman for the Ukrainian Defense Ministry, confirmed that the Russ:ins are taking reconnaissance and other measures to prepare for the direct incorporation of these regions into Russia.