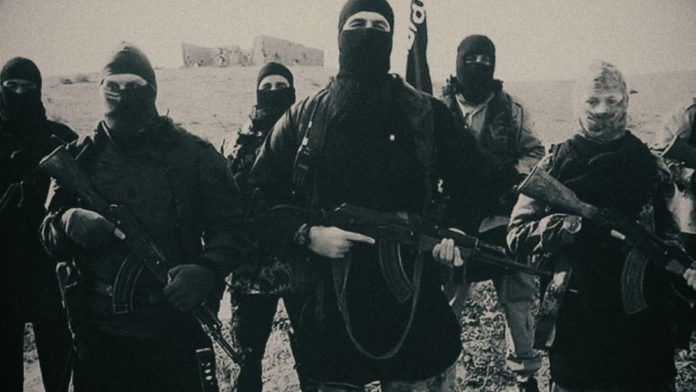 ERBIL, Kurdistan Region – The second most powerful man in ISIS has been killed, Iraq's military intelligence department announced on Saturday.
The second-in-command and war minister of the extremist group, Ayad Jumaili, known as Abu Yahiya, was killed by the Iraqi air force on Saturday in al-Qaim, in Iraq's Anbar province on the border with Syria.
Based on precise information obtained by the air force's intelligence branch, two ISIS bases were located and targeted in al-Qaim, the military intelligence department statement detailed.
Two other high-ranking officials were also killed. They were named as Turki Jamal al-Delaimi, al-Qaim's military chief of affairs, and Salim Muthdafar al-Ajami, known as Abu Khatab, from ISIS' administration department.
Their deaths come just a few days after an ISIS propaganda official and four of his associates were killed by a coalition airstrike.
Ibrahim al-Ansari and four others were killed on March 25 in al-Qaim, in Iraq's Anbar province on the border with Syria.
Ansari was responsible for producing and disseminating propaganda and he directed and encouraged terror attacks internationally. "His propaganda encouraged ISIS followers to conduct knife attacks, vehicle attacks, and arson attacks against American and other Western citizens," said Col. Joseph Scrocca, director of public affairs for the coalition, confirming his death during a press briefing on Thursday.
"This strike will disrupt ISIS's ability to create propaganda – propaganda to incite terror into the region as well as in our homeland, and has struck communications between other ISIS members," he added.
ISIS leadership, squeezed out of their strongholds of Raqqa and Mosul, have been concentrating in the Euphrates River valley area between Deir ez-Zur, Syria and al-Qaim. "That is probably their largest concentration of forces," the coalition's press office confirmed to Rudaw in mid-March.
"We take every opportunity that we can to remove ISIS leadership figures from the battlefield," coalition spokesperson Col. John Dorrian said in February.
This article originally appeared on rudaw.net.
Source: telegraph.co.uk, news.com.au