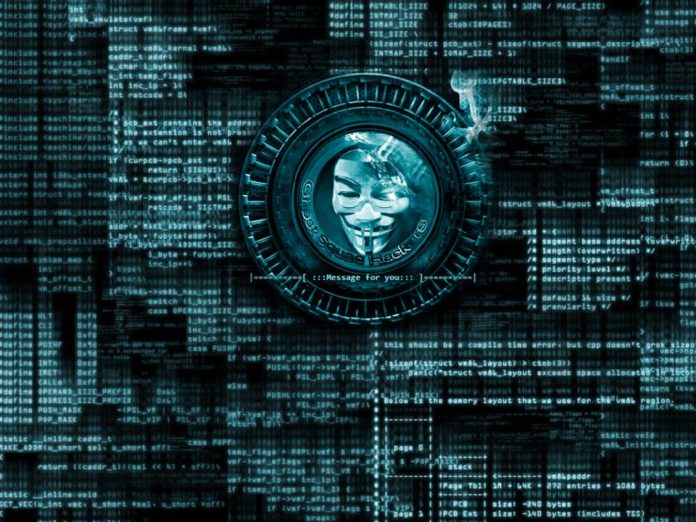 It may have been a while since we saw any major movement from the popular hacktivist group, Ghost Squad Hackers, however they have been brewing up a clever little storm. In fact, over the past few months, the group has been working away, taking down Syrian government websites.
Ghost Squad Hackers are making it known to the world that they are sick and tired of the war crimes bestowed by the Bashar al-Assad regime. During an exclusive interview between AnonHQ and Ghost Squad Hackers' S1ege_, we asked him "What is the motivation behind these attacks? What war crimes is the group referring too?" A few moments later, we had our response.
S1ege_  informed us of the deploring conditions that the children and civilians are suffering during the Syrian Civil War.
"Chemical weapons and bombing children, and breaking cease fires," Siege_ states. "The Syrian Government needs a form of justice and not support. I am aware of the situation with NATO and Russia along with U.S."
Seige_ continues to explain Ghost Squad Hackers' reasoning, that war and proxy wars are not acceptable when so much destruction has already occurred. Neither side is taken, their operation's intention is to see all war tactics ceased and replaced with peaceful resolutions.
"We take no side we are speaking for the casualties of war and innocence we continue to see struck from Bashar al-Assad's Regime we do not support the Syrian Rebels either. We support peace and there are better tactics of war than killing children, this being said we declare war with the Syrian Government until the war on innocent children is stopped also. There is no excuse for killing children under any circumstances, this goes for all corrupt governments bombing children. But specifically the amount of children dying since the start of the Syrian war is disgusting we will no longer tolerate it #OpSyria Engaged."
According to Pri, they have enough evidence to fully prosecute President Assad. "Syrian President Bashar al-Assad can be successfully prosecuted for war crimes. That's the conclusion of a group of independent lawyers who have obtained top-secret documents from the highest levels of the Syrian government. All they need to put Assad behind bars, they say, is a court."
Pri also has the story, based on a radio interview, which can be heard from the audio recording below.
Several posts from Ghost Squad Hackers' Twitter feed state their taking down of another set of Syrian government based websites. One after another, after another.
#Offline #OpSyriahttps://t.co/GTIyepO2WChttps://t.co/gpeTGsr2S4https://t.co/4UqDkYAjXOhttps://t.co/i9PqHqWJUDhttps://t.co/UC4d0IZ2xf

— Ghost Squad Hackers (@GhostSquadHack) October 17, 2016
#Offline #OpSyriahttps://t.co/ArmuRP7kiThttps://t.co/nqLdG41p3Ahttps://t.co/SvCQSRgipjhttps://t.co/mmFRmimwBChttps://t.co/zVYKizWrQc

— Ghost Squad Hackers (@GhostSquadHack) October 17, 2016
#Offline #OpSyriahttps://t.co/H0YkmxzuH7https://t.co/G5xtm4GTNbhttps://t.co/8baJD7WrSNhttps://t.co/8NOd1HOgXhhttps://t.co/xRbm6eCn96

— Ghost Squad Hackers (@GhostSquadHack) October 17, 2016

The Guardian has also reported that the UN Inquiry has found a large amount of evidence amassed against President Assad, that can hold him completely responsible for war crimes against humanity. Such war crimes have caused a death toll of around 126,000 deaths,  including men, women, and sadly, children, as well.
The United Nations Navi Pillay warned of the Syrian efforts of attempting to destroy Syria's chemical weapons, and that they should not be a distraction from those killed with traditional weapons "The scale of viciousness of the abuses being perpetrated by elements on both sides almost defies belief." Pillay says.

In a private conversation, Ghost Squad Hackers stated that there will be more attacks against the Syrian government in the near future. They will continue to hold control over the multiple websites until the world understands that Ghost squad Hackers are here and that they mean business.
S1ege_, as well as Ghost Squad Hackers have this to say to the Syrian Government officials, specifically targeting Assad:
"Stop Killing children, if you continue to kill children we will continue to kill your servers and publicly embarrass you, these are war crimes not war. You are a regime and you are not welcome on our internet. Expect chaos."
---
This article (Exclusive Interview: Ghost Squad Hackers Are Back with a Vengeance, OpSyria Engaged) is a free and open source. You have permission to republish this article under a Creative Commons license with attribution to the author and AnonHQ.