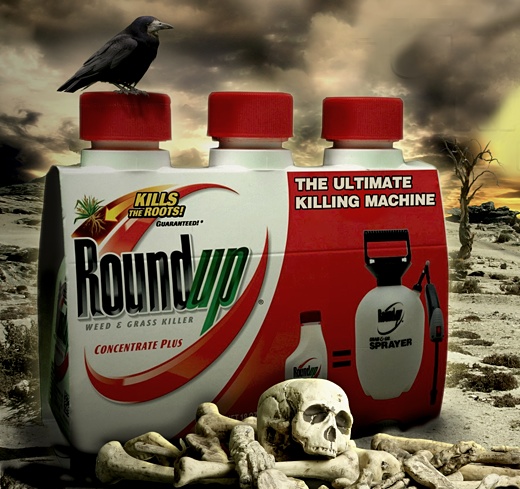 Monsanto are being sued by four Nebraskan farmers, who have developed non-Hodgkin's lymphoma, one of the cancers associated with the use of glyphosate – a key ingredient to Roundup.
The farmers, along with an agronomist, are suing the agricultural giant for what they say is false information about the safety of Roundup use and a deliberate misleading of Monsanto's consumers.
Monsanto, in the past, has always defended their bestselling product Roundup as "safe," constantly seeking to discredit all those who counter their claims.
As per the lawsuit, according to the Newser website, the lawsuit focusing on the Monsanto marketing of Roundup being "safe enough to drink." However, it was only twelve months ago that the World Health Organization labelled glyphosate as a "likely carcinogen."
A paper, also published in The Lancet Oncology outlining the health consequences of the chemical suggested a strong link between the use of glyphosate and non-Hodgkin's lymphoma.
As a response to the research this year, Monsanto still insists they are safely covered because it has been approved "by all regulatory agencies around the globe," they said in a released statement. However, their links to the WHO are outdated by over a decade, when they suggest anyone willing to take them to task on glyphosate, should read what the World Health Organisation had to say in 1994.
The Lincoln Journal Star reported on the lawsuit allegations: "Monsanto championed falsified data and has attacked legitimate studies that revealed Roundup's dangers. Monsanto led a campaign of misinformation to convince government agencies, farmers and the general population that Roundup is safe. Its continuing denial extends to the date of this Complaint."
As to Monsanto's response on their website, "'Probable' does not mean that glyphosate causes cancer; even at 100 times the exposure that occurs during normal labeled use glyphosate is not a human health risk."
Monsanto said to the lawsuit allegations, "While we have sympathy for the plaintiffs, the science simply does not support their claims."
Sources: Newser, The Lancet Oncology, Monsanto, Lincoln Star Journal, Court House News.
---
This article (Farmers Diagnosed with non-Hodgkin's Lymphoma Sue Roundup's Monsanto) is a free and open source. You have permission to republish this article under a Creative Commons license with attribution to the author AnonWatcher and AnonHQ.com.