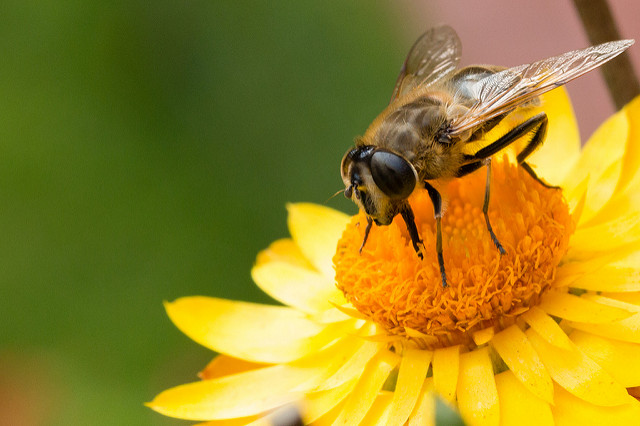 Researchers have discovered a strong link between the large-scale, long-term decline in wild bees across England and the use of neonicotinoid insecticides, one of the most widely used insecticides in the world, according to a new study.
Over a period of 18 years, a team of researchers at the Centre for Ecologh and Hydrology analysed the data of 62 wild bees who forage heavily on oilseed rape, a crop widely treated with "neonics." The data included nearly 32,000 surveys of 62 wild bee species in England between 1994 and 2011. As the study features data taken from before the introduction of neonicotinoid insecticides in 2002, the researchers were able to explore the chemical's long-term effects of declining bee populations.
The results, published in the journal Nature Communications, found that bees exposed to neonicotinoid treated oilseed rape were three times more likely to experience population declines than bees foraging from other crops or wild plants.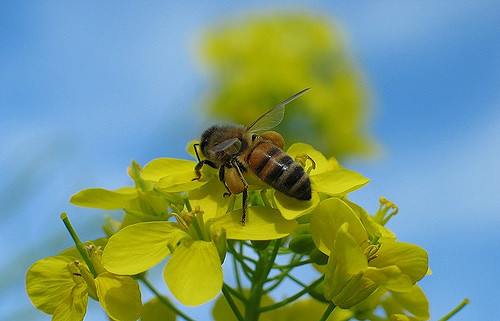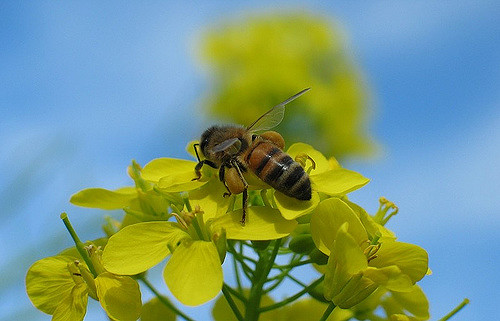 "Our results provide the first evidence that sub-lethal impacts of neonicotinoid exposure can be linked to large-scale population extinctions of wild bee species, with these effects being strongest for species that are known to forage on oilseed rape crops," the researchers concluded. 
The researchers also found the that average decline in population across the 34 species that forage on oilseed rape was 10 percent – compared to 7 percent across all 62 species. Meanwhile, five of the 62 species showed declines of 20% or more, and the worst affected population declined by 30 percent. Overall, the scientists attributed half the total decline in wild bees to the chemicals.
"What we can't say is what these detrimental impacts are but what it does suggest is you can have these population declines and they can be big – I mean 30% is a big decline," said lead author Dr Ben Woodcock from the CEH. 
In the late 1980s, Bayer developed a new class of pesticide called neonicotinoids (neonics) and sold it commercially. By 2008, neonics had grown to represent 24 percent of the global market for insecticides.
In 2014, the European Union (EU) limited the use of the chemical after research suggested that bee populations were declining as a result of its use. The United States has yet to follow the example – almost all U.S. corn and about one-third of U.S. soybean is treated with neonics.
The study set out to examine the effects caused by the introduction of neonicotinoids as a widespread treatment on oilseed rape seed, in the UK in 2002. The seeds were coated in the chemical, infusing the toxin into every living part of the plant, including the pollen.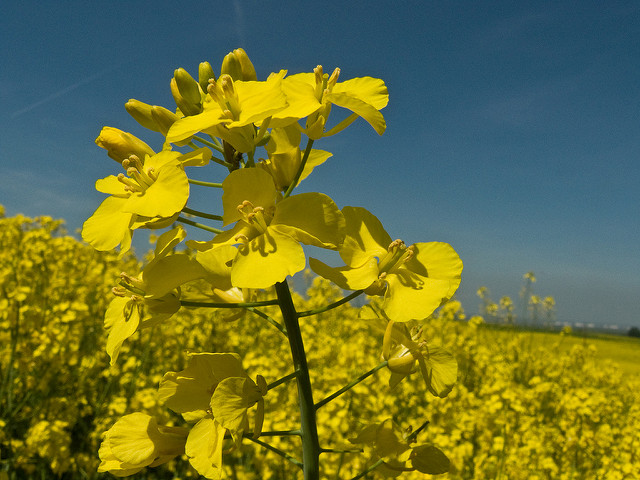 The 'major advancement' was hailed by manufacturers, and today around 85% of the oilseed rape crop in England now uses this method for pest protection. According to the study's findings, this shift has caused detrimental effects to wild bee populations exposed to the oilseed rape plant.
"Historically, if you just have oilseed rape, many bees tend to benefit from that because it is this enormous foraging resource all over the countryside," lead author Dr. Ben Woodcock told the BBC. "But this co-relation study suggests that once its treated with neonicotinoids up to 85 percent, then they are starting to be exposed and it's starting to have these detrimental impacts on them."
Although it has been long-suspected that these insecticides are harming bee populations worldwide, this new study provides some of the first evidence supporting the theory that long-term exposure to neonicotinoid is having significant effects on bee populations in the UK.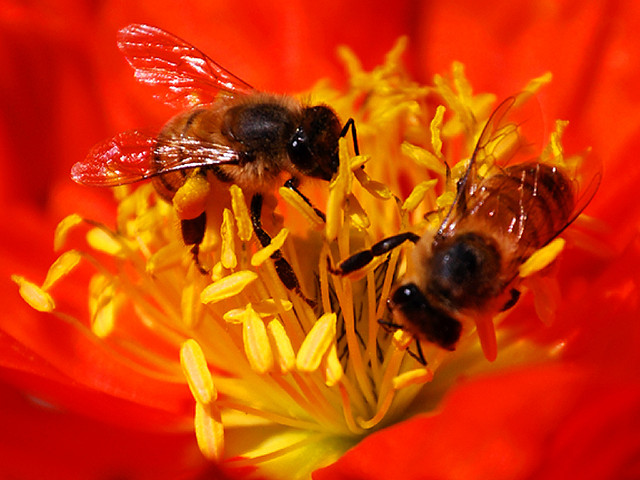 "The negative effects that have been reported previously do scale up to long-term, large-scale multi-species impacts that are harmful," said co-author Dr Nick Isaac. "Neonicotinoids are harmful, we can be very confident about that and our mean correlation is three times more negative for foragers than for non-foragers."
Earlier this year, Bayer accused the Environmental Protection Agency (EPA) of overestimating the chemicals ability to cause harmful effects to the vital pollinators. The preliminary risk assessment carried out by the EPA had concluded neonicotinoids "in nectar at levels of 25 parts per billion or above were harmful to colonies". 
In it's initial statement, the company said the report "appears to overestimate the potential for harmful exposures in certain crops, such as citrus and cotton, while ignoring the important benefits these products provide and management practices to protect bees." However, the company later withdrew its statement, calling the assessment is "quite good and scientifically sound." According to reports, Bayer will look to work with the EPA to reduce risk to bees.
Image: Flickr, Markus Trienke (CC By-SA 2.0)
---
You want to support Anonymous Independent & Investigative News? Please, follow us on Twitter: Follow @AnonymousNewsHQ
---
This article (Finally Revealed: Popular Pesticide Linked to Decline in Bee Populations in First Long-Term Study) is a free and open source. You have permission to republish this article under a Creative Commons license with attribution to the author and AnonHQ.com.