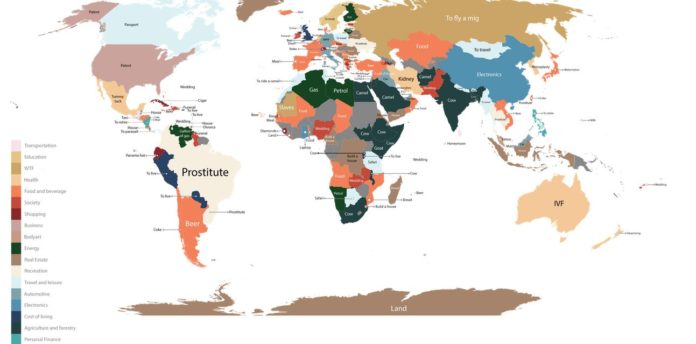 Google has changed the world as we know it. 'Before Google' (BG), people went to libraries and would go through tremendous amounts of information before they came across what they wanted. In fact, people would often go through a big book with yellow pages to find addresses and telephone numbers. However, in today's world, you can quickly use Google.com to find anything and everything you need; all you need to do is type Google into your browser, and it will take you to the world's most used and visited directory (ratings provided by Alexa).
That being said, Google has domains tailored for many nations worldwide. For instance, www.google.co.uk is for the United Kingdom; www.google.de is for the German people, and www.google.co.jp is for our Japanese friends, etc. These country-based domains are there because they can provide speedy results with locally installed or connected servers.
Secondly, unanimous information can be made use of when providing better query results. In addition, these results can then be used to provide more appropriate information based on what the people of that country are searching for. For instance, if a lot of people in the United States search for fast food, then Google can use the information and provide this data to companies that want this information to improve their food for the American people.
However, a company by the name of Fixr, which uses such data to enhance its reach to the global market, has searched for a straightforward query for each nation – how much does * cost? And they applied Google's Autocomplete program to find out the words that were most searched for in each country. Although this test is hardly going to get any scientific recognition, it is fascinating to check out what each and every nation values.
Here are a couple of intriguing results:
Individuals in the Nordic & European nations are incredibly interested in the price of alcohol, lifestyle, and studying. In the vast lands of the African continent, men and women most looked for fundamental necessities of life – cattle, meals, as well as energy. The people of Brazil want to hire men and women who work in one of the oldest professions known to exist – prostitution. While the Russians are searching for the cost of flying a MiG fighter, and for Kuwaitis, it is the Lamborghini – no surprise there. Enjoy the list below:
(Click on the picture to enlarge)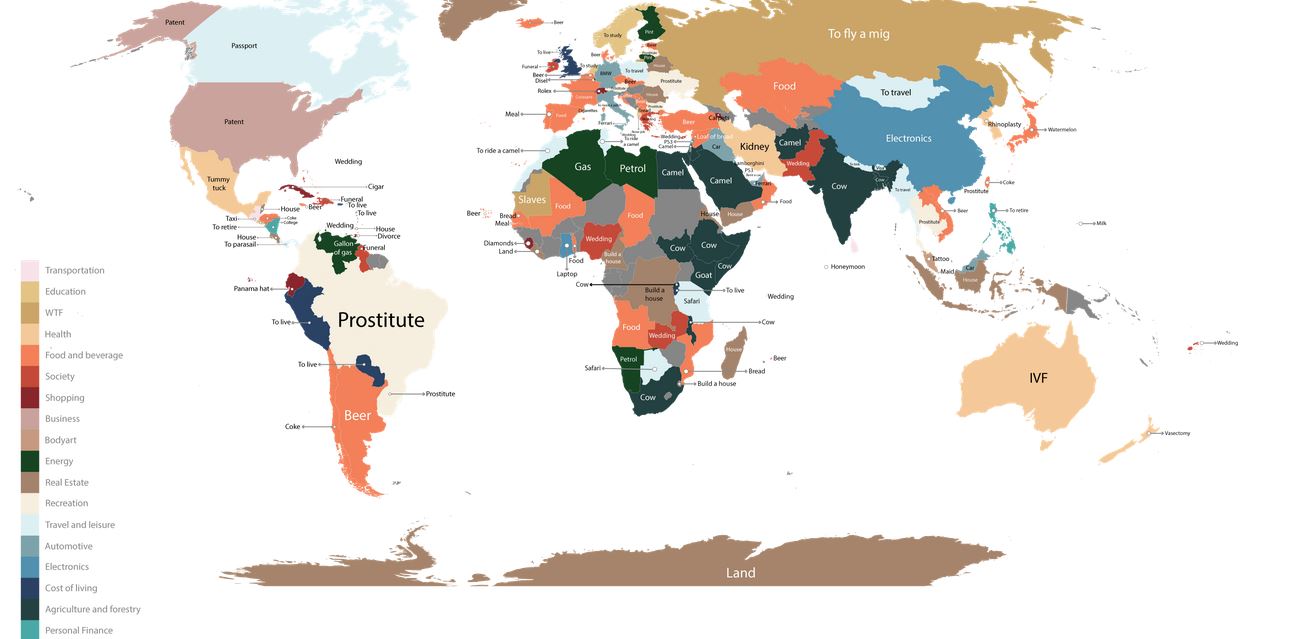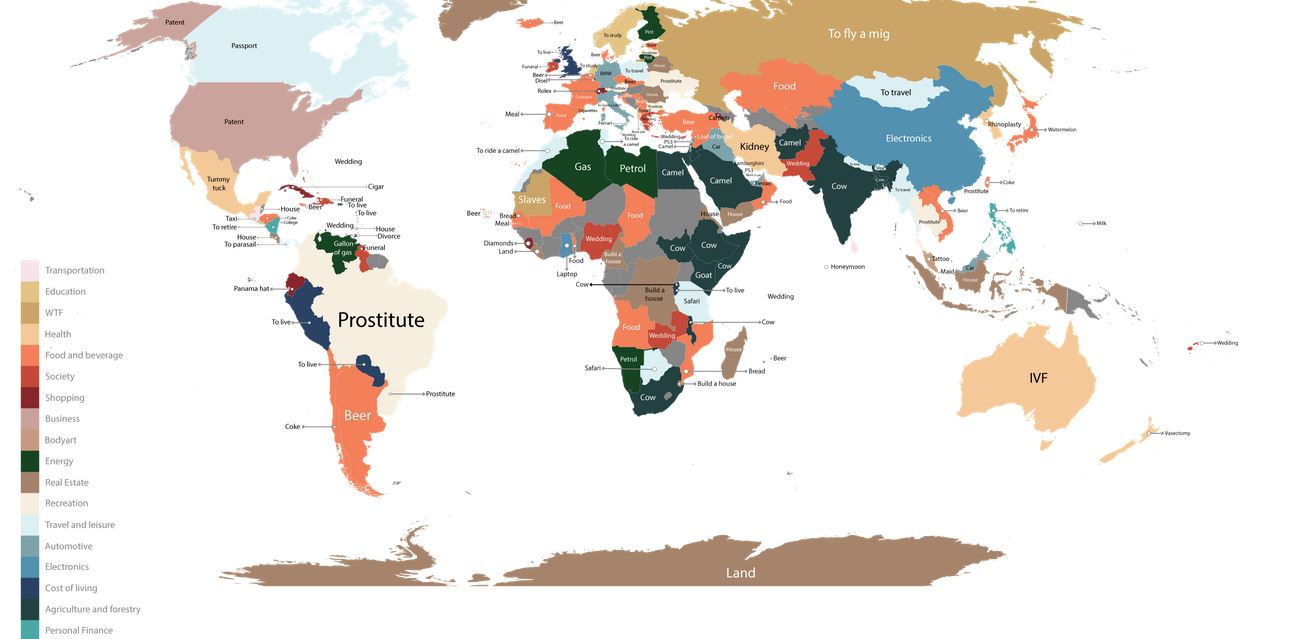 The Americas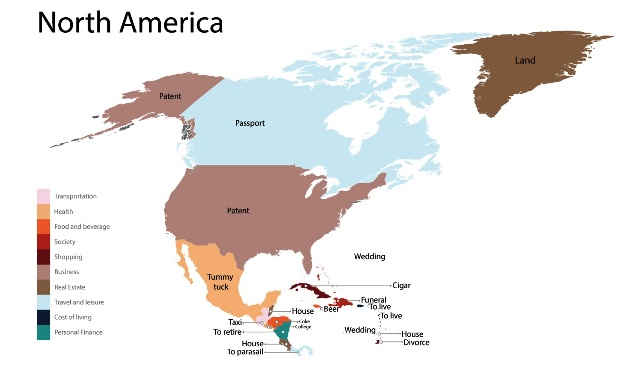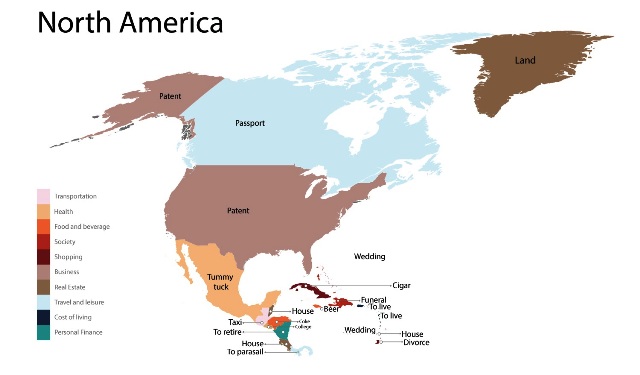 The land that Christopher Columbus 'discovered', is a place for partying; however, it may surprise you that the most searched for term in the United States is 'Patents' and for our northern friend Canada, it is the 'Passport.' In comparison, it appears the southern part of the continent likes partying. 'Beer' was the most searched for word in Argentina (I wonder if that is because many Germans live there – another reason for the conspiracy theorists to go crazy); as already mentioned above, 'Prostitution' is the most searched for word in the Federative Republic of Brazil; while in Panama, 'Hats' was the most searched for word.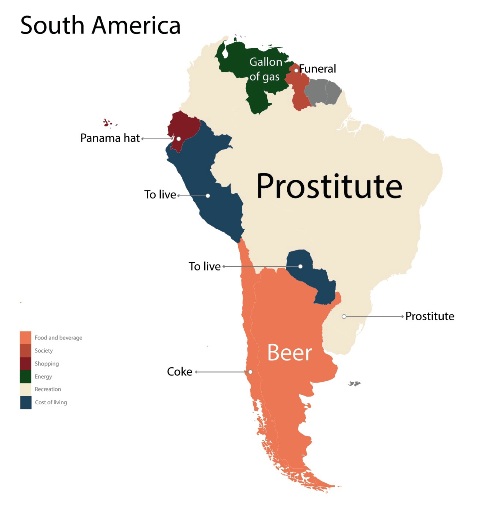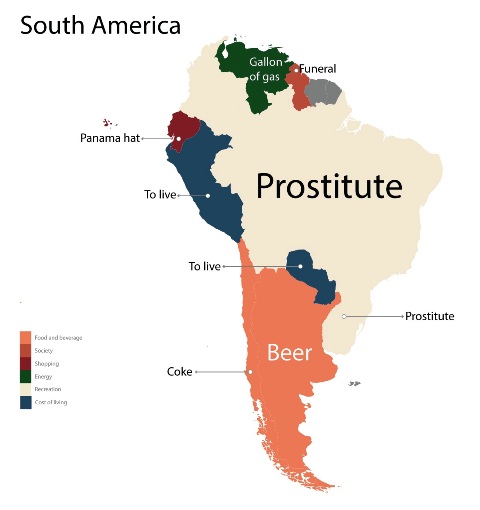 The Nordic and European Lands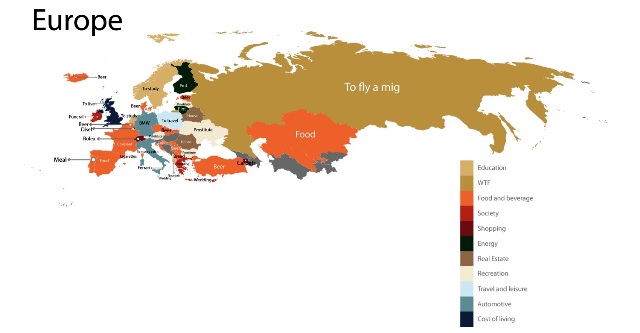 With the Norwegians and Swedes wanting to 'Study', and the Brits wanting a 'Better Life', the Germans and Italians are showing their interest in 'Cars'. In Ukraine, people searched for 'Prostitution'; Finland searched for 'Pints', and in the scenic land of Switzerland, people searched for 'Rolex'. These were a handful of the most fascinating searches in Europe.
The Big Asia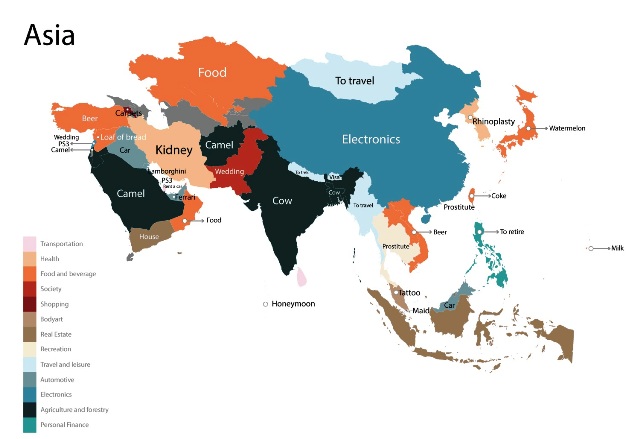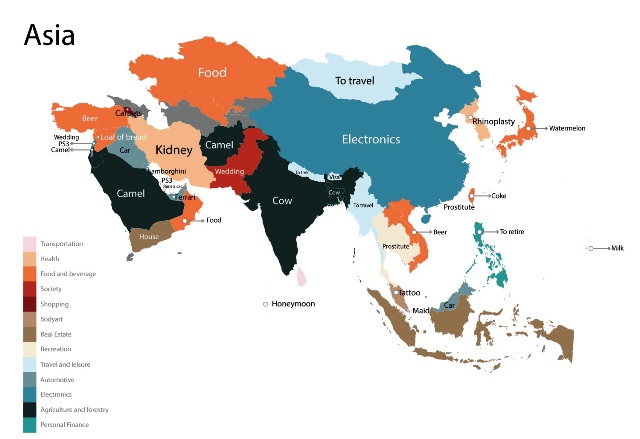 It is the 'PlayStation 3' & 'Weddings' for the Lebanese and the Israelis, while China's most searched for term is 'Electronics'. 'Cows' was highly searched for in India, as they are sacred to them. 'Weddings' in Pakistan. 'Kidney' is the term that is most searched for in Iran – still gets me wondering why. And Koreans are all about 'Nose Jobs'.
The Beautiful Africa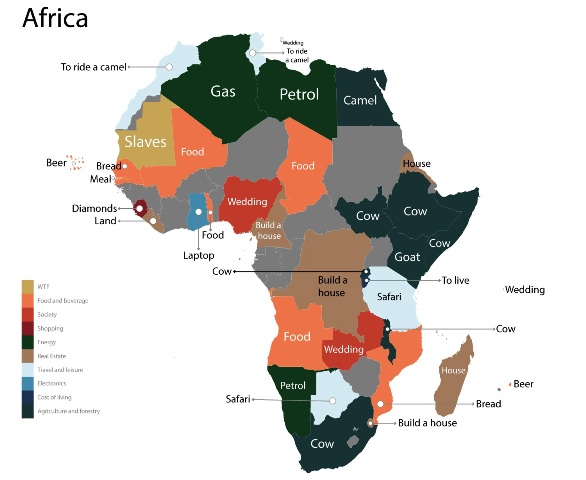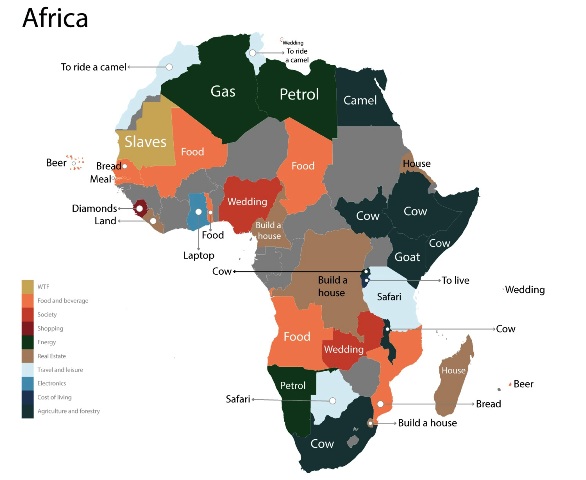 Let's start with Morocco; they are all about 'Living, Travelling and Electronics', while Ghana likes to search for 'Laptops'. In South Africa, 'Cows' was the most highly searched for word. 'Diamonds' is the most searched for term in Sierra Leone, and then Fixr found out that people in Mauritania search for 'Slaves' – aren't we living in the 21st century. However, just about every country on the African continent is focused on fundamental life, except Mauritania and Sierra Leone.
The Island – Continent of Australia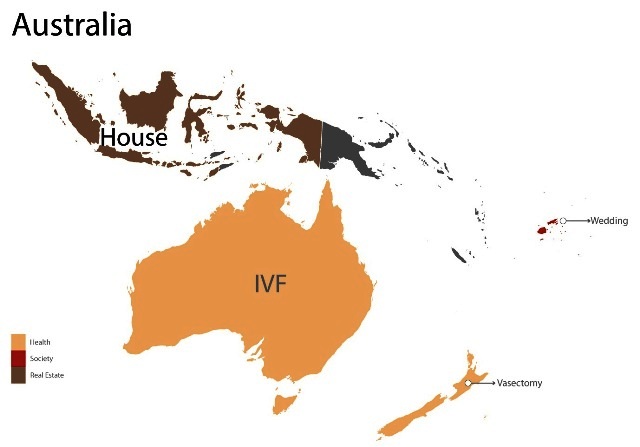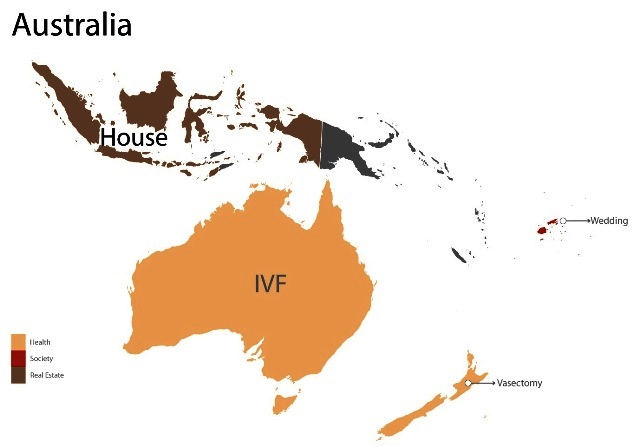 IVF is the most searched for term in Australia; for those of our friends who do not know what IVF means, In Vitro Fertilization is a complicated set of treatments meant to cure infertility or inherited conditions. During the course of this procedure, the adult's egg(s) is obtained from the ovaries and is fertilized under laboratory conditions. And then we have vasectomies—a permanent sterilization of the male organs—which is one of the most searched for words in New Zealand.
Antarctica The Winter Wonder Land


Although there is no custom Google domain for Antarctica—if you type www.google.com.aq (.aq being the international country code for Antarctica) it will take you to the original Google—by using the results from the custom searches  made within or outside of Antarctica, people mostly searched for land prices in Antarctica. Sadly, the land is currently not for sale.
---
You want to support Anonymous Independent & Investigative News? Please, follow us on Twitter: Follow @AnonymousNewsHQ
---
This Article (Find Out The Most Googled Things In Your Country) is free and open source. You have permission to republish this article under a Creative Commons license with attribution to the author and AnonHQ.com.