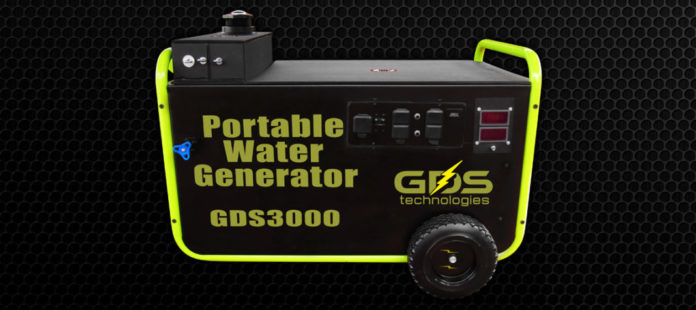 Written by: Tiobe
A Toronto, Canada company, GDS Technologies Ltd., says it has developed a portable generator that runs solely on tap water.
The GDS portable water generator comes in three models: 5,000 watts, 10,000 watts and 15,000 watts. According to inventor Gregory Potter, the 5,000-watt model can run for three days on four gallons.
A video demonstrates the 5,000-watt portable water generator in action; there is no pollution or exhaust, no hidden extension cords powering the device, no batteries to replace, it is significantly less noisy than a standard generator and the only upkeep is keeping the water tank clean and supplied with fresh tap water.
Features of the portable water generator include "rugged," non-inflatable (or deflatable) tires, an emergency shut-off button, digital meters, a timer, covered outlets, a breaker and an optional intake valve that connects to a garden hose with automatic shut-off with a floating device within the water tank.
According to Potter, the 10,000-watt model can power two air conditioning units, but even the 5,000-watt model is suitable for running a stove, or computers and other electronics.
Models run from $5,360 Canadian to $14,885 Canadian, and will be available to the public "soon." According to the company's Alibaba site, GDS Technologies is currently capable of producing 400 portable water generators per month.
___________________________________________________________________
Sources:
http://www.gdstechnologies.ca/index.html
http://www.alibaba.com/product-detail/Portable-water-generator-runs-on-water-_50002273662.html