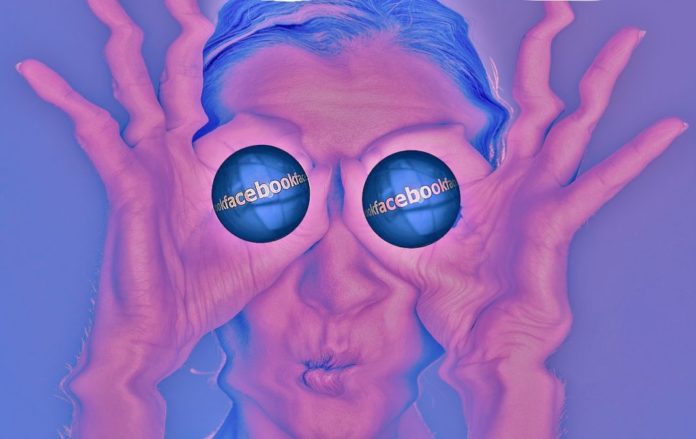 Facebook gets thousands of requests each year from governments around the world, including search warrants, subpoenas, IP address logs, or calls to restrict certain kinds of content. However, Facebook recently revealed the U.S. government is making more secret requests for data [related to Facebook, Messenger, WhatsApp, and Instagram] about more users than ever before.
Chris Sonderby, the company's general counsel, wrote in a blog post:
"Requests for account data increased by 21% globally compared to the second half of 2016, from 64,279 to 78,890. 57% of the data requests we received from law enforcement in the U.S. contained a non-disclosure order that prohibited us from notifying the user, up from 50% in our last report."
The yearly Transparency Report, formally known as the Government Requests Report, shows the U.S. government made 32,716 requests for data in the first half of 2017 [57% of those requests coming with demands for confidentiality], a rise of 26% from the last six months of 2016. Tech Crunch reports:
"The U.S., India, UK, Germany and France were the most active in making data requests, accounting for 41%, 12%, 9%, 7% and 6% of the numbers, respectively. Each of those country's government had more than 50% of requests granted, with the U.S. (85%), UK (90%) and France (74%) notable for higher rates."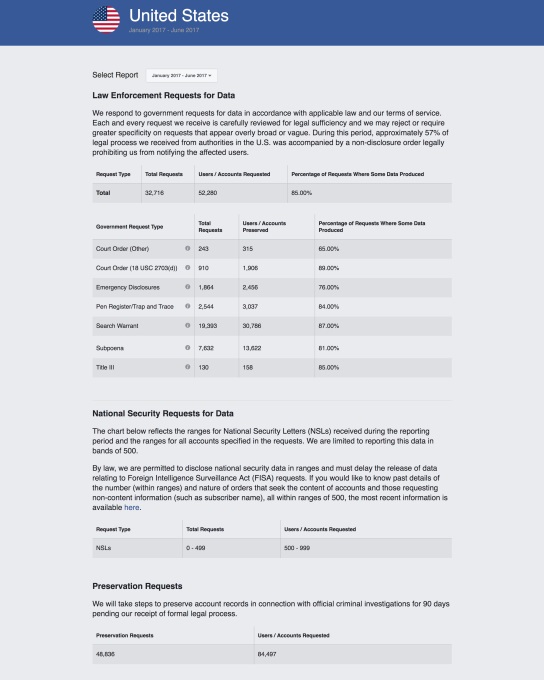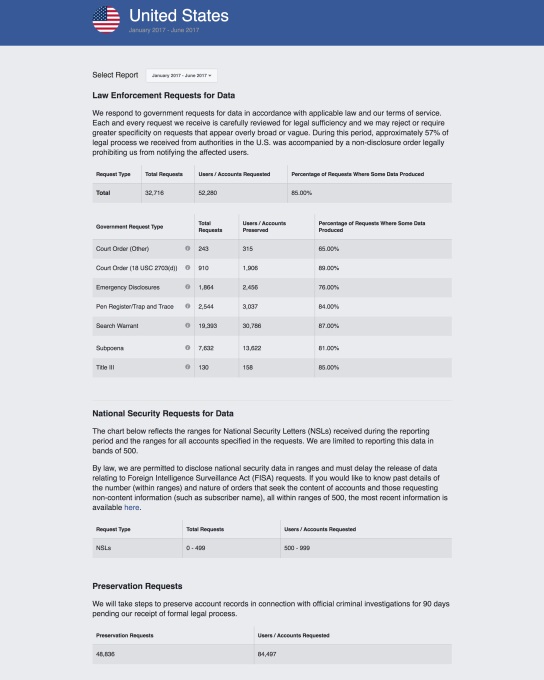 More than 1,800 requests, revealed Facebook, were "emergency disclosures", granted to law enforcement on a case-by-case basis [for instance, requests to suspend someone's account], and are a subject of controversy. Sonderby added:
"We continue to carefully scrutinize each request we receive for account data — whether from an authority in the U.S., Europe or elsewhere — to make sure it is legally sufficient. We'll also keep working with partners in industry and civil society to encourage governments around the world to reform surveillance in a way that protects their citizens' safety and security."
Facebook has more than 2 billion users and it continues to strengthen its other platforms as well. The more it grows, the more information it will have of us. The more information it will have of us, the more access the U.S. government will have to our digital lives.