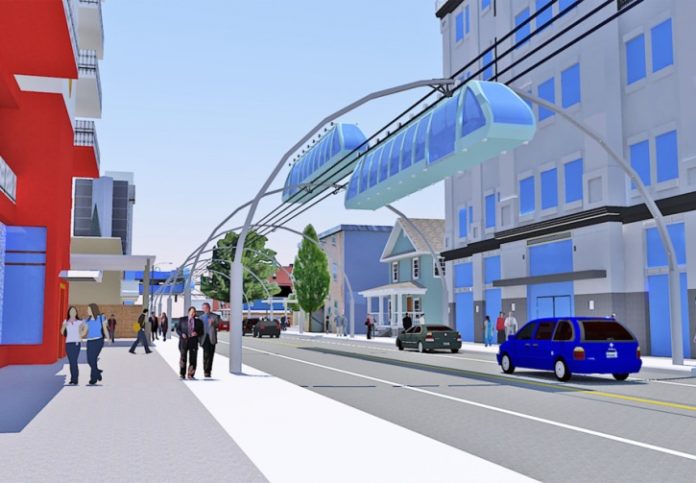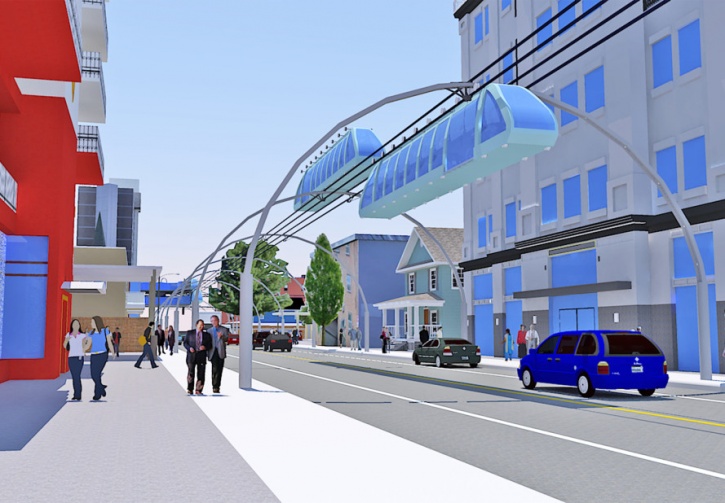 China's long-awaited "straddling" Transit Elevated Bus, designed in 2010 to float above the congested streets of some of the country's biggest cities, ran its inaugural test in August 2016. The elevated bus, it was claimed, is projected to carry up to 300 passengers in its 72ft long and 25ft wide body, allow cars to drive beneath it, and move along a designated track (instead of a separate overpass) on top of the existing roadway.
However, 43-year-old Indian Railways engineer Ashwani Kumar Upadhyaya has gone a step ahead and designed "Caterpillar Train" or cTrain: a citywide network of lightweight, elevated train coaches running at about 100 km/hr on tracks supported by poles that are bent into arches that span a sidewalk. This means that commuters can board and get off the rail cars without creating pedestrian traffic — unlike the conventional railway system, which relies on heavy pillars and corridors and adds to commuters' woes.
The cTrain is essentially a pollution-busting series of small, seating-only cars with wheels both below and on top, so they can ply on the elevated track and under it — giving it the appearance of a caterpillar. Ashwani claims his cTrain — capable of accommodating 20 passengers at a time — would run on electricity; each car would be equipped with a battery in case of power failure. Its small size would help the cTrain fly over city traffic and reach residential areas too. Surprisingly, the radical transport system would cost a fifteenth of the conventional railway system.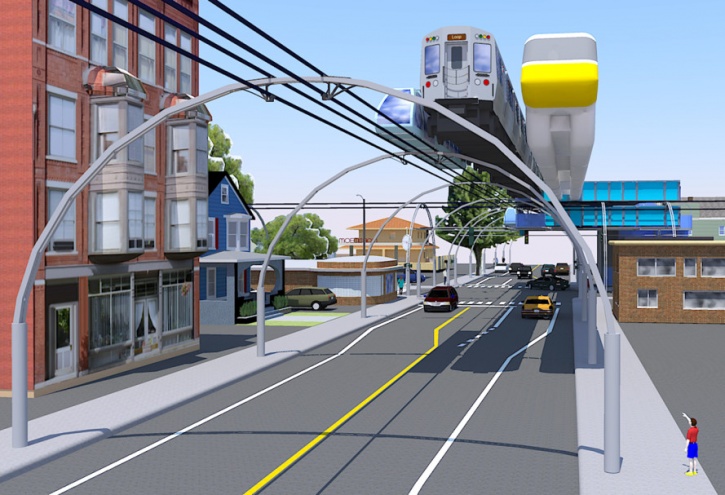 Ashwani, whose concept won him the MIT Climate CoLab Competition, told The Indian Express:
"Currently, all urban mass transit systems are developed on the hub-and-spoke concept — the transport system is the hub and users have to travel from various parts of the city and converge there to use it. But the C-Train goes wherever there is at least a five-meter road.
"The stations would be designed as simple platforms accessible by elevators. The plan is to stack coaches on top of each other so that less land is required as compared to bus or metro depots. The "vertical depot" concept is a first for any urban transport system."
Ashwani, a PhD scholar at Boston's Massachusetts Institute of Technology, has presented the cTrain concept at the 14th World Conference on Transport Research in China, and is set to present it to business leaders, eminent academicians, non-profit organizations, governments, and town planners via the MIT Climate CoLab Crowds & Climate Conference organized by MIT in September.
"The strength of the concept is its simplicity and its practicability. Some ideas are very good on paper, but not practicable. I guess we won because ours was both. A robust system at such a low cost, with a hardened glass body for coaches, etc… obviously there were many doubts raised about technical feasibility as well. There were even questions like, 'What if strong winds blow the cars away from the rails? But I guess we were able to satisfy all eventually. Let's hope the idea does not stay only on paper and we can build at least a prototype somewhere in the world. The next chapter will come after that."
---
This article (Forget China's Elevated Bus, Indian Engineer Designs Caterpillar Train That Flies Over City Traffic) is free and open source. You have permission to republish this article under a Creative Commons license with attribution to the author and AnonHQ.com.