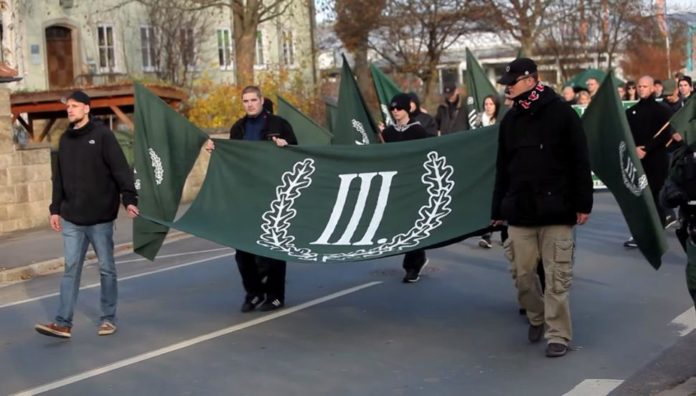 Written by: Vandita
Each year members of neo-Nazi groups march through the streets of Wundsiedel to pay homage to Rudolf Hess, Adolf Hitler's Deputy, who apparently committed suicide in this German town in 1987. The hapless residents have had no option but to silently witness this unwanted annual affair for the past 25 years. This year though, a novel idea struck them to dupe the extreme right-wing demonstrators.
Locals along with Rechts gegen Rechts, or Rights versus Rights, organised Germany's most involuntary walkathon to raise funds for EXIT Deutschland, an anti-extremist organisation which helps people escape extremist groups and sabotage the pilgrimage to Hess' grave which was destroyed in 2011. The activists roped in local business and residents to donate 10 Euros for every meter walked by the neo-Nazis. In the end, the marchers inadvertently raised 10,000 Euros against themselves!
A video uploaded by Rights versus Rights on YouTube shows some 200 marchers in black walking down the streets 'buoyant' by motivational posters and colourful road markings as they approached the 'finish line'. Watch the video till the end to know what surprise the campaigners had planned for the neo-Nazi charity walkers…..