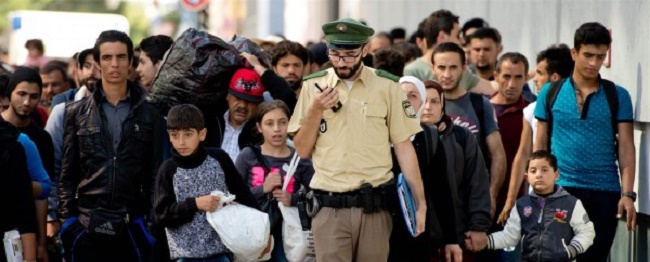 This year, Germany has stood tall among Western Nations in terms of the migration crises facing the world due to the Civil Wars in the East, and rising levels of poverty in Sub-Sahara Africa.
As people are fleeing violence and poverty, their only hope is to settle in a country where they will have a peaceful atmosphere to be able to work and earn a decent living.
And as Germany has taken these migrants than any country in Europe, it means extra pressure will be on the country to expand its economic and social services in order to accommodate these people who have become victims of situations.
According to statistics, more than million migrants arrived in Germany in 2015; the vast majority are aged between 18 and 35, and most are eager to work in their newly-adopted country. And due to this mass migration, Germany's housing deficit has dramatically shot up to 800,000. And the cost of meeting this housing deficit is estimated to be around €280 billion. It is even said of temporary housing containers for migrants to sleep have run out of stock.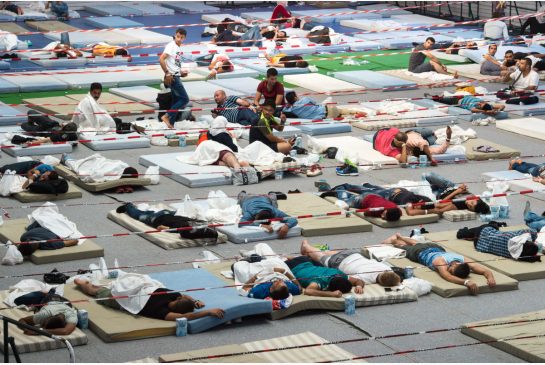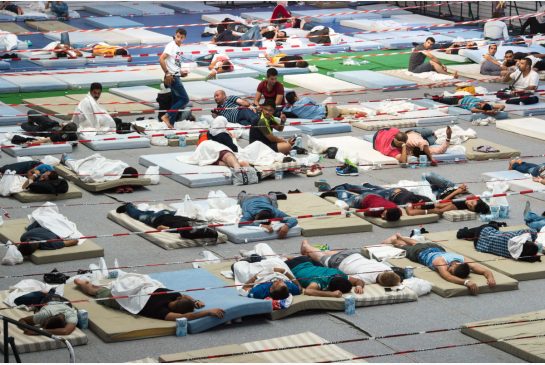 The housing crisis is most acute around major commercial cities like Berlin, Munich and Hamburg. However, the country is able to build 260,000 houses each year. This means Germany will have to channel more resources in the housing sector next year in order to meet the huge demand.
Apart from the housing deficit, job issues have also become a big hurdle for migrants. In Germany, before you could work, you must have basic knowledge of the language.  And most migrants lack this qualification. Therefore, it has become a big challenge for them to get employment.
According to the BBC Business News, asylum seekers in Germany are prevented from working during their first three months, and even once they are given a permit, the law gives preference to German or European Union applicants.
"We don't allow refugees to work in Germany. We put them into a system where the state has to care for them entirely", Director of Centre for International Economics in Munich, Prof Gabriel Felbermayr confirmed to the BBC.
"The German labour market is relatively closed, and without German proficiency your labour market prospects are extremely poor", another professor, Herbert Bruecker of the Institut for Arbeitsmarkt in Nuremberg said.
But despite all these challenges the country is facing, the country has made concerted efforts to provide migrants with skills, such as learning the language, and integrating them into the German society. This will at least help in solving the jobless situation of the migrants.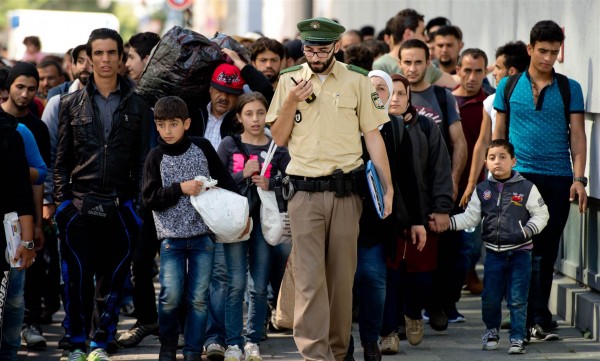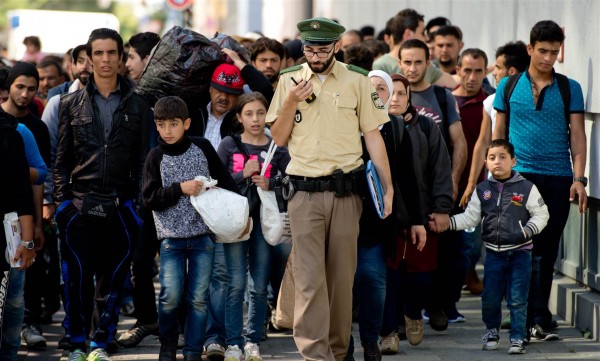 The BBC confirms seeing many migrants in Munich sitting in a classroom, chanting the German words for everyday ailments: Kopfschmerz, a common headache; Durchfall, dreaded diarrhoea.
It is said all of them have recently migrated to Germany, and are taking part in what is officially known as an integration course.
The integration course is a state-subsidized initiative designed to equip those planning to settle in Germany with language skills, and other important skills.
Remarkable, the country is doing all these, looking at its own history. When Germany was re-united in 1991, the process cost the country some €200 billion.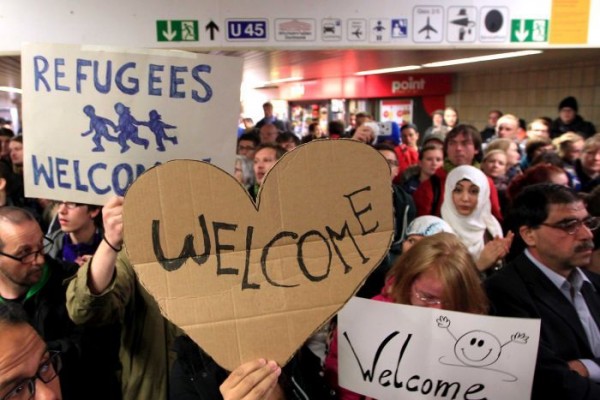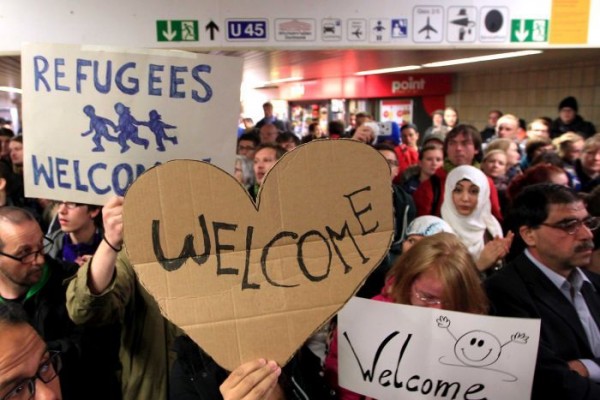 The country will spend €10-21 billion in making sure that migrants are equipped with the skills they need to settle in the country. And the country's Social Commentators believe this amount is still a fraction of what was spent on the re-unification project. According to them, the country can turn this challenge into an opportunity, to be able to strengthen the economic status of the country while improving the lives of the many desperate migrants.
---
You want to support Anonymous Independent & Investigative News? Please, follow us on Twitter: Follow @AnonymousNewsHQ
---
This Article (Germany Hopes To Get Things On Course Despite Migration Challenges) is free and open source. You have permission to republish this article under a Creative Commons license with attribution to the author and AnonHQ.com