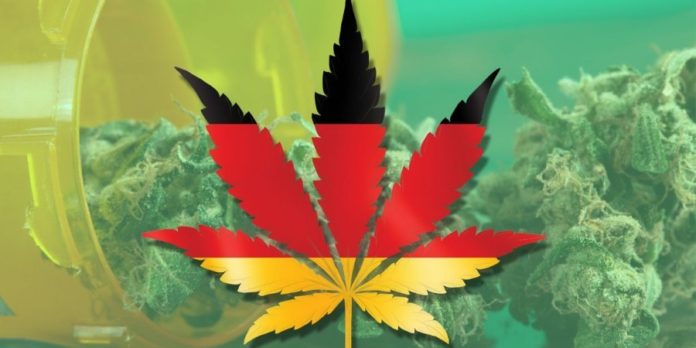 The German parliament has passed a law that officially makes use of cannabis legal for medicinal purposes; doctors can now prescribe high-quality cannabis medicines to patients with serious illnesses such as multiple sclerosis, chronic pain, appetite loss or nausea from chemotherapy, amongst many others — at the expense of statutory health insurance. Hermann Gröhe, the German health minister, said in a statement:
"Those who are severely ill need to get the best possible treatment and that includes health insurance funds paying for cannabis as a medicine for those who are chronically ill if they can't be effectively treated any other way."
Germany's new law, which takes effect March 17, provides anxious patients with affordable access to medical cannabis. Until now, patients with chronic illnesses could access cannabis for medicinal purposes by obtaining a special permit from the Federal Institute for Drugs and Medical Devices.
The process was not only lengthy and complicated, the patients had to bear the cost of cannabis themselves. According to the health ministry, around 1,000 patients currently have such an exemption for the purchase of cannabis (the cost of cannabis for a month's supply could be up as high as €1,800).
However, the new law allows patients with "exceptional cases" to get a cannabis prescription from their doctor when there are no other viable alternatives to offer, as well as a refund for the upfront cost of cannabis from their health insurance. The patients do not have to be "exhausted," as was previously required, before they have a claim to a cannabis recipe.
In future, the costs of the dried cannabis flower buds and cannabis extracts will be covered by health insurance for patients who have no other treatment options. A statement released by the Bundestag (the German parliament) on its official website explained:
"Patients should be able to obtain dried cannabis blossoms and cannabis extracts in controlled quality on pharmacies' prescriptions. In addition, in the case of insured persons, a claim to care with the active substances dronabinol or nabilone is also created, even in very limited exceptional cases. To ensure the supply, the cultivation of cannabis for medical purposes in Germany is made possible."
#MedicalCannabis law reform would ensure consumers are no longer forced to choose between suffering needlessly & breaking the law to access

— Dianah Mieglich (@Dianah_SA) January 19, 2017
Though the law provides for establishment of a state-owned cannabis agency to coordinate and control cultivation and distribution of medical cannabis, self-cultivation of cannabis is still prohibited. So, until state-supervised cannabis plantations are set up in Germany, cannabis will be imported from the Netherlands and Canada. Private producers could also be given a chance to apply for a permit to grow cannabis for medical purposes, but the requirements for approval would be very strict.
Marlene Mortler, the German drug commissioner who had lobbied for the decision to allow patients to buy cannabis from their local pharmacy with a doctor's prescription, called it a "great news for patients who have waited for a long time for this to be passed."
"This is a further step towards the improvement of palliative care. To whom cannabis really helps, cannabis should now be able to get it, in quality-assured form and with the assumption of costs by the health insurance companies."
While cannabis for terminally ill patients has been legalized in a number of European countries, there have not been enough large studies of marijuana in Germany to definitively show that it is a safe and effective drug.
Therefore, Germany is also planning to launch research to study the positive effects of treating patients with cannabis, the appropriate dosage of the drug, and also its side effects. For this purpose, anonymous data on patients is to be transferred to the Federal Institute for Drugs and Medical Devices.
Nonetheless, Mortler made it clear that advocates shouldn't expect any change to Germany's stance on recreational cannabis, which remains illegal throughout the country:
"The focus of the federal government's drug policy is not Zeitgeist, prejudices or ideologies. To us, this is about human beings and their health. Public health is at the heart of our cannabis policy, and that is exactly why I say no to recreational use of cannabis."
---
This article (Germany Quietly Legalizes Medical Cannabis) is free and open source. You have permission to republish this article under a Creative Commons license with attribution to the author and AnonHQ.com.
---
Supporting Anonymous' Independent & Investigative News is important to us. Please, follow us on Twitter: Follow @AnonymousNewsHQ