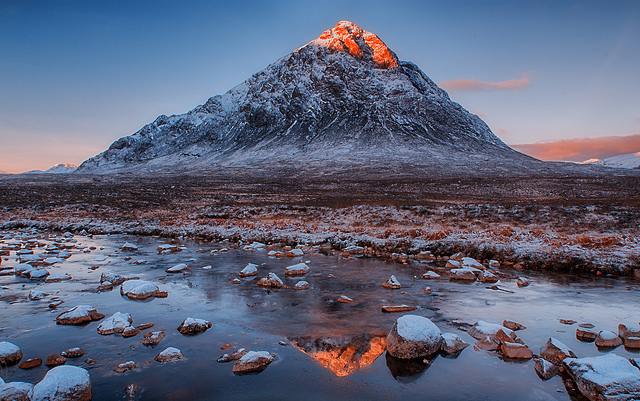 2016 is setting out to be the hottest year on record, with each of the first 8 months setting new temperature records. In fact, based on our current emissions trajectory, we will likely reach 1.5 degrees Celsius warming threshold agreed upon by nations worldwide, within the next decade.
On April 22, at least 170 heads of state and diplomats from around the world gathered at the United Nations to sign the world's first international climate change accords. The 'Paris Agreement' was agreed upon by 195 countries after two weeks of negotiations in December 2015.
"Holding the increase in the global average temperature to well below 2°C above pre-industrial levels and to pursue efforts to limit the temperature increase to 1.5°C above pre-industrial levels, recognising that this would significantly reduce the risks and impacts of climate change."
.@NOAA has recorded an unprecedented 14 consecutive months of record breaking temperatures https://t.co/bWDaVe2Yb6 #climatechange

— The SRI Conference (@SRIConference) 17 August 2016
However, while many environmental advocates and scientists hailed the ambitious goal, it appears the agreement was rather vague about the exact rate carbon emissions should be cut in order to limit the temperature increase to 1.5 degrees C.
"There's no stopping global warming," Gavin Schmidt, a climate scientist who is the director of NASA's Goddard Institute of Space Studies, told Business Insider. "Everything that's happened so far is baked into the system."
Since the effects of climate change are irreversible, "many scientists now believe the most realistic strategy is to overshoot the 1.5C target by as little as possible and then, once carbon emissions have been brought to zero, carbon dioxide could be extracted from the atmosphere to start to cool the planet back down to the 1.5C target," reports the Guardian.
"I think the 1.5-degree [2.7-degree F] target is out of reach as a long-term goal," Schmidt said.
In order to shed some light on the future of the Earth, scientists have predicted what the Earth will look like in 100 years if we slow down climate change to adaptable levels.
Although Schmidt is confident we will reach the 1.5 degree C threshold by about 2030, he is optimistic about staying at or under 3.6 degrees F, or 2 degrees C, above preindustrial levels.
Global Temperature
Up until this point, we have explored the effects of climate change by simply observing the average surface temperature; however, the effects of climate change are much more vast. For example, even if the world becomes an average 3 degrees F warmer in the next century, temperature anomalies – normal temperatures for each region – will swing wildly.
Such anomalies are regularly witnessed today. Last year, for one day, the temperature in the Arctic Circle soared above freezing. However, while scientists recorded an unusually high temperature in the Arctic Circle, researchers in Florida recorded temperatures that were below average.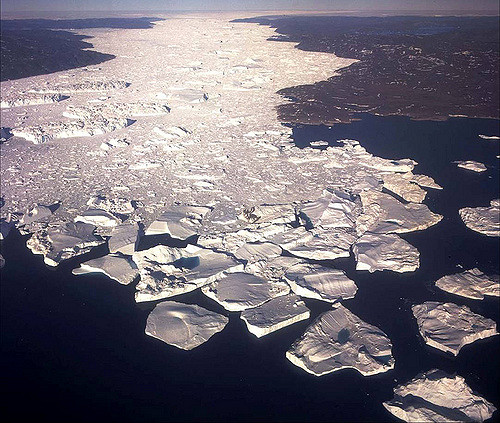 Melting of Ice Sheets
As such anomalies become more frequent, the effects on the environment will become more apparent. This year has marked the lowest sea-ice extent on record – an occurrence which is expected to become more common. In fact, it is estimated that the summers in Greenland could become ice-free as early as 2050. The Greenland ice sheet, the largest mass of ice in the northern hemisphere, covers as much as 80% of the country.
In the summer of 2012, 975 of Greenland's ice sheet started to melt. Although this is typically a once-in-a-century occurrence, this type of extreme surface melt could routinely occur every 6 years by the end of the century. Meanwhile, scientists expect ice in Antarctica will remain relatively stable.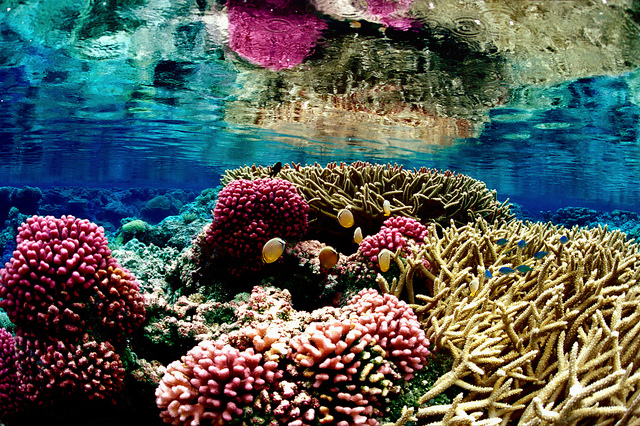 Effects on Oceans
As we all know, the melting of the ice sheets is just one link in the climate change chain. When ice sheets begin to melt, sea levels begin to rise – causing catastrophic effects for the human population and ecosystems worldwide.
It is estimated that the oceans are on track to rise a minimum of 2 to 3 feet by 2100 – a sea-level rise below 3 feet could displace up to 4 million people. In addition to the millions of people that would be displaced as a result of rising sea-levels, the oceans themselves will become more acidic in the tropics.
The Earth's oceans absorb 25 to 30 percent of humankind's CO2 emissions. As a result, the oceans become warmer and more acidic, which will cause detrimental effects on coral, inducing bleaching that ultimately, will have a negative impact on reef communities and social structures.
If we continue on our current path and do not make drastic changes to combat the effects of climate change, it is expected that all coral reefs habitats could be 'devestated'. However, under the best case scenario, half of all tropical reefs will be threatened.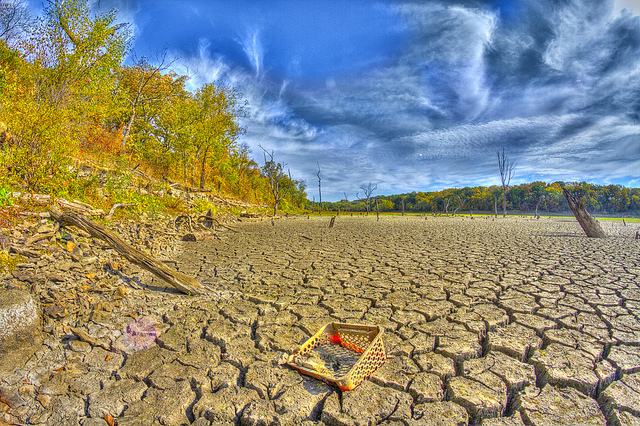 Water Scarcity
As temperatures rise in the Earth's oceans, regions worldwide are also expected to feel the effects of climate change. "Even if we curb emissions, summers in the tropics could increase their extreme-heat days by half after 2050," reports the Business Insider UK. Meanwhile, 10 to 20% of days in the year will be hotter farther north.
However, in comparison, the tropics will stay at unusually hot temperatures all summer long if efforts are not made to curb the effects of climate change. Meanwhile, in temperate zones, 30% or more days will exhibit unusual temperatures.
As a result of these rising temperatures, water sources worldwide will dwindle and become more scarce. The world is expected to see an increase in the frequency of severe droughts – about 10%- according to a 2013 paper. In fact, if reasonable efforts are not made, climate change could cause severe drought across 40% of all lands – that's double the current figure of today.
Image: Flickr, John Mcsporran
---
You want to support Anonymous Independent & Investigative News? Please, follow us on Twitter: Follow @AnonymousNewsHQ
---
This article (A Glimpse Iito the Future: What the Earth Could Look Like Ii Climate Change is mot Curbed) is a free and open source. You have permission to republish this article under a Creative Commons license with attribution to the author and AnonHQ.com.