Both United States and South Korea's defense officials have confirmed that North Korea has successfully fired a ballistic missile from a submarine, known as Submarine Launched Ballistic Missile (SLBM), towards Japan.
According to Reuters, North Korea launched the missile on Wednesday, August 23, 2016 at about 5:30am local time (2030 GMT). The South Korean Joint Chiefs of Staff and the Defense Ministry told Reuters that the deadly projectile was fired near the coastal city of Sinpo, where North Korea has built a submarine base.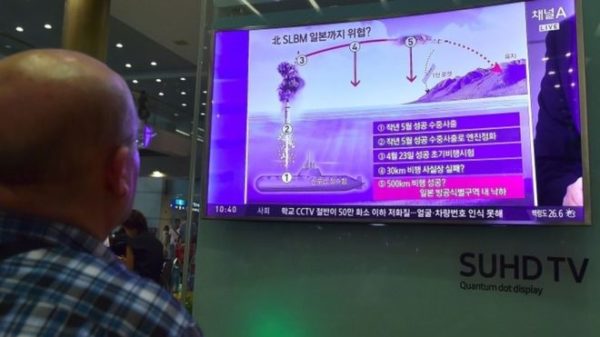 Reports said the weapon flew about 500 km (311 miles) towards the direction of Japan. Reuters reported that the test demonstrates North Korea's significant improvement in its technological capabilities on nuclear weapons.
The test comes as the United States and South Korea begin their annual military drills in the Korean peninsula. The joint military exercise has been codenamed Ulchi Freedom. The BBC reports that it involves over 80,000 United States and South Korean troops participating in a largely computer-simulated defense of South Korea, from a fictional North Korean invasion.  Apart from this, the United States is also making preparations to place a Terminal High Altitude Area Defense (THAAD) anti-missile system in South Korea.
North Korea has repeatedly condemned the military build-up in the peninsula, saying the United States and South Korea are planning an invasion. This has led North Korea's military preparations, in the event of a real attack.
Experts told Reuters that North Korea having the ability to fire a missile from a submarine, could help the isolated country evade the deployment of THAAD in South Korea. It is also said North Korea's launch of the projectile from the submarine has made the country more dangerous. According to experts, even if North Korea's land-based arsenals are destroyed, it could still launch an attack from under the water, which is sometimes difficult to detect.
The Japanese Defense Ministry marked the tested weapon by North Korea as KN-11, revealing that the missile fell into the Sea of Japan. Japan also confirmed that the missile fell within its Air Defense Identification Zone (ADIZ), an area of airspace over which a country exercises security controls under international law.
Reacting to North Korea's missile launch towards its territory, the Japanese Prime Minister, Shinzo Abe confirmed at a news conference that the missile fell into the country's ADIZ.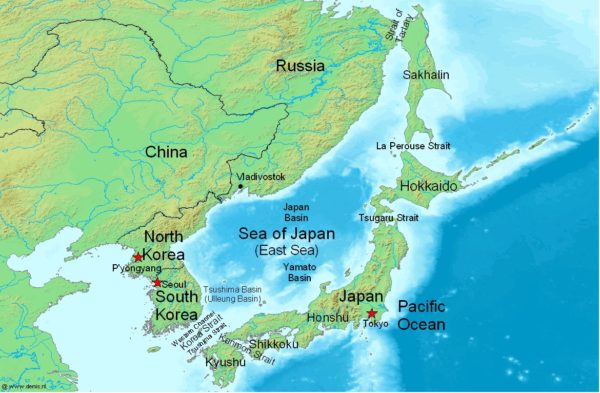 PM Abe said it was an unforgivable and reckless act by North Korea, posing a serious threat to his country's security. "This poses a grave threat to Japan's security, and is an unforgivable act that damages regional peace and stability markedly." Mr Abe also said Japan has lodged a formal protest to North Korea, telling the country that Japan is upset about the launch of the weapon towards its territory.
North Korea is banned by the United Nations from any use of ballistic or nuclear technology, however, in recent months North Korea has carried out repeated missile tests. United States intelligence officials believe North Korea may soon be testing its fifth nuclear weapon this year.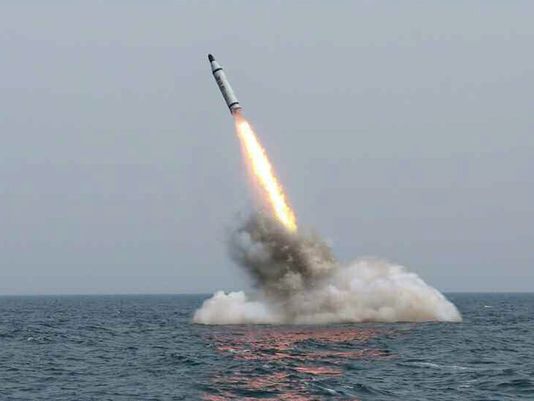 Observers say SLBMs are of particular concern; the mobility of submarines and the ease with which launch preparation can remain undetected. Currently, it is believed that only six countries, including the United States, Russia and China, have SLBM technology.
An editor of the United States-based Nonproliferation Review, Joshua Pollack told Reuters that mastering SLBM technology is about prestige. He said it represents a military breakthrough for any nation hoping to have the technology. "I think it's meant foremost as a demonstration of sheer technical capability and a demand for status and respect," he said.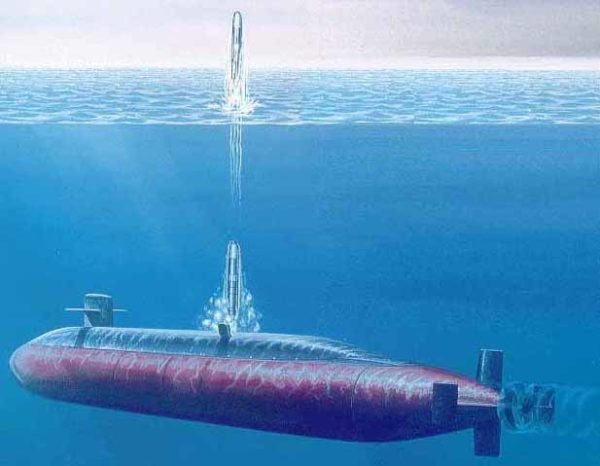 The conflict in the Korean peninsula began in June 1950. The Communist bloc backed North Korea, while the West backed South Korea. The war ended in July 1953, in a military stalemate between the two countries. Since then, relations between the two countries have remained hostile.
Recently, the two countries have focused their efforts on secret military buildups and exercises; and as a result, many believe the two countries are preparing for future conflict.
---
You want to support Anonymous Independent & Investigative News? Please, follow us on Twitter: Follow @AnonymousNewsHQ
---
This article (North Korea Launches Submarine Ballistic Missile towards Japan, Japanese PM Condemns Test) is a free and open source. You have permission to republish this article under a Creative Commons license with attribution to the author and AnonHQ.com.