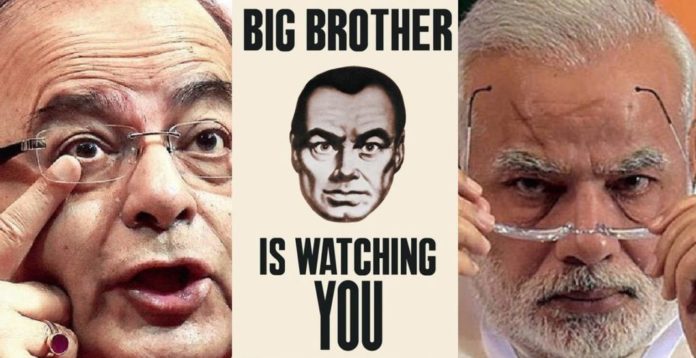 Privacy is essential to a democracy and the rights of citizens. But the government of the world's largest democracy thinks otherwise.
Dismissing any existence of 'absolute right', Attorney General Mukul Rohatgi recently told the country's Supreme Court that there is no fundamental right to privacy under the Indian Constitution. Rohatgi also said that the right to privacy is limited just like the right to free movement, speech and expression; and that citizens could not claim 'absolute' right over their body parts. He said that the argument of the 'so called' privacy and bodily intrusion is bogus; and that if citizens want to avail benefits from the State, then they must comply with the State's rules and regulations.
"The concept of absolute right over one's body was a myth and there were various laws which put restrictions on such a right. There is no absolute right over the body. If such a right existed then committing suicide would have been permitted and people would have been allowed to do whatever they wanted with their bodies.
"The right not to have bodily intrusion is not absolute, and the life of a person can also be taken away by following a due procedure of law. People cannot commit suicide and take drugs."
Did I read correct : the AG cites examples of forcibly taking DNAs from accused as a defence for #Aadhaar ? Again what is he smoking.

— Tehseen Poonawalla (@tehseenp) May 2, 2017
However, the Supreme Court told Rohatgi that the examples given by him were not appropriate (as the case is related to taxation law and not with offence), and that a balance had to be maintained between an individual's right and the State's actions:
"The State has the duty to maintain the liberty of an individual. The State has, more importantly, the obligation to maintain the dignity of an individual. Dignity is an individual right."
The controversial argument came in response to three petitions challenging the constitutional validity of Section 139AA of the Income Tax Act, which forces citizens to share their DNA details via Aadhaar — world's biggest surveillance engine — while filing income tax returns and applying for the permanent account number (PAN) from July 1.
Initially, the government of India maintained that Aadhaar — a unique 12-digit identification number issued to Indian citizens based on biometric data scan (fingerprints and iris scans) — is voluntary and not mandatory, for the citizens to get benefits of various social welfare schemes.
In 2015, the Supreme Court ruled that Aadhaar will not be used for any other purposes except PDS, kerosene, LPG distribution system, Mahatma Gandhi National Rural Employment Guarantee Scheme, all types of pension schemes, employee provident fund and the Prime Minister Jan Dhan Yojana. It also made it clear that even for availing benefits under these welfare schemes, Aadhaar will not be mandatory.
@CartoonistSan in brutal & brilliant form with this one! #Aadhaar #Transparency Cartoon courtesy @timesofindia pic.twitter.com/CtEWF64CmM

— Ritesh Gulabani (@ritsgul) May 5, 2017
But in March 2017, the government made Aadhaar mandatory for filing of income-tax returns — to weed out tax evaders who have multiple PANs, as well as for obtaining and retaining the PAN —to keep tabs on the circulation of black money as PAN was not a foolproof deterrent.
It also made Aadhaar mandatory for mobile phone connections, to access the mid-day meal scheme, to access primary and secondary education, and to avail a string of central government benefits. Subsequently, the government was widely criticized by activists who called the move unconstitutional, claiming it violates the citizens' privacy.
The Article 21 of the Indian Constitution says: "No person shall be deprived of his life or personal liberty except according to a procedure established by law." In 1994, the Supreme Court directly linked the Right to Privacy to Article 21 saying: "The right to privacy is implicit in the right to life and liberty guaranteed to the citizens of this country by Article 21. It is a "right to be let alone."
Mukul Rohatgi is wrong. #Aadhaar biometrics are definitely more intrusive than photo IDs | #HTEditorial https://t.co/x64Uqy1RsW pic.twitter.com/UZ2kpJmTQ3

— Hindustan Times (@htTweets) May 5, 2017
But the government begs to differ. Refuting the claims that citizens would be under the government's surveillance if Aadhaar was made mandatory, Rohatgi argued:
"It is not meant to track anyone. The purpose is not to create Uncle Sam who will keep snooping. It is meant to make India a tax-compliant society and ensure that the benefits of welfare schemes reach the poor. Aadhaar is the most sophisticated identification program and it is foolproof.
"People could not claim to have the right to be forgotten by refusing to get an identification proof like Aadhaar. Even if you want to be forgotten, the state is not willing to forget you."
---
This article (Government of India: Citizens Don't Have Absolute Right Over Their Bodies) is a free and open source. You have permission to republish this article under a Creative Commons license with attribution to the author and AnonHQ.com.
---
Supporting Anonymous' Independent & Investigative News is important to us. Please, follow us on Twitter: Follow @AnonymousNewsHQ